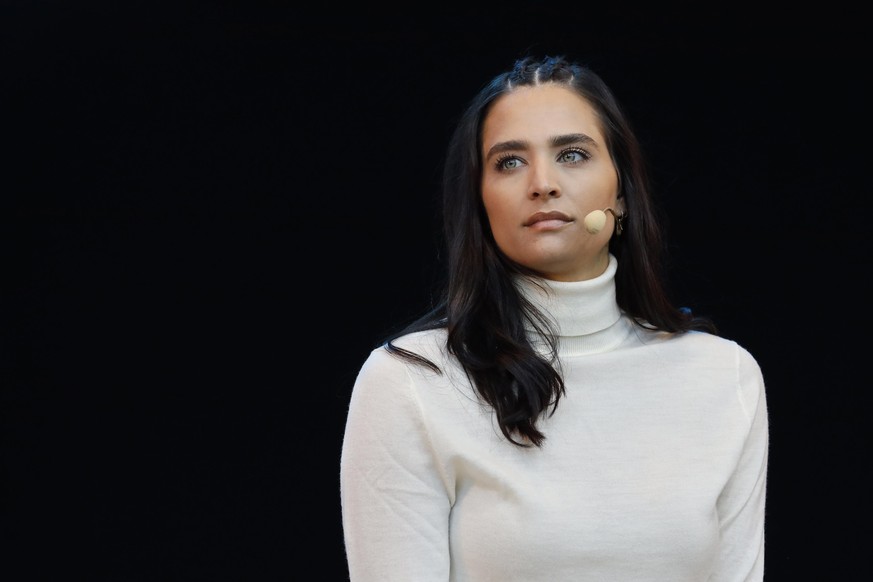 Amira Pocher suspects that someone from the rap scene is behind the attack on her husband Oliver Pocher. Image: Geisler-Fotopress / Christoph Hardt/Geisler-Fotopress
After the attack on comedian Oliver Pocher on the sidelines of a boxing match on Saturday evening, his wife Amira Pocher is beside herself. She was "very, very annoyed," said the moderator on Sunday in her Instagram story. "Last night some unemployed rookie wannabe rapper comedian – I don't know what he'd like to be – slapped my husband on the face, but he gave it a good one."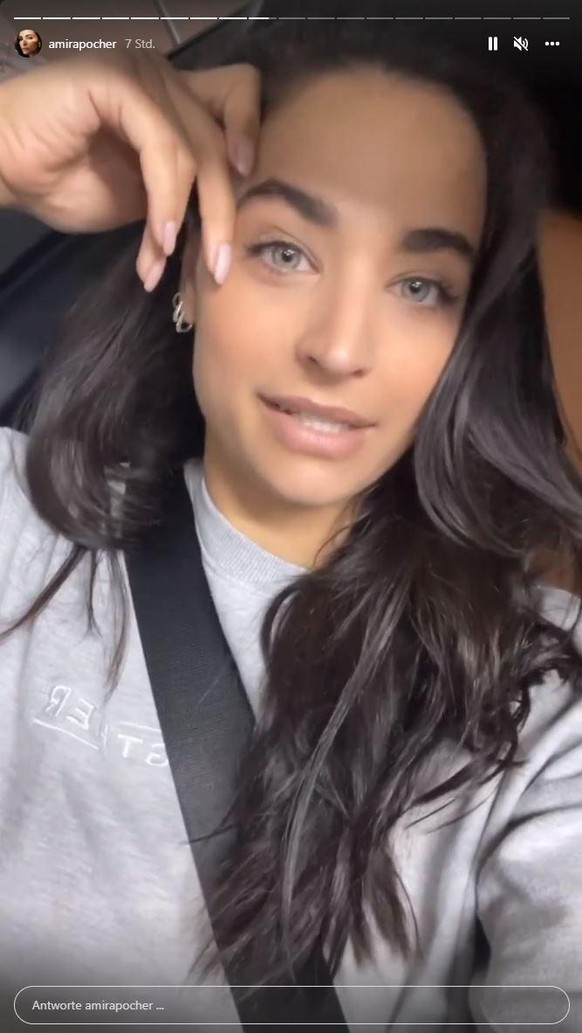 Amira Pocher commented on the attack on her husband in her Instagram story.
Background: Oliver Pocher was attacked by a man during the Felix Sturm boxing match against Istvan Szili in Dortmund's Westfalenhalle. Pocher was sitting in the front row and was talking to ex-soccer coach Christoph Daum when a man approached him and out of nowhere gave him a hard slap in the face.
According to reports from the "Bild" newspaper, "Express" and other media, the attacker was a rapper. Shortly after the crime, a video of it was posted on the internet by someone with the stage name "Fat Comedy" and commented: "Because you have such an ugly character, like to humiliate people, support people who claim to have been raped when it's not true."
The allegations probably relate to statements by Pocher about the rape allegation against the rapper Samra. Influencer Nika Irani accused him of raping her in a studio in 2020.
Pocher then commented critically on the rap scene in his podcast. "The topic is much more complex. It's also not possible for these guys to rap en masse over the whole number. Women are really just objects. It's almost all the time in their texts," said Pocher at the time.
Amira suspects that someone from the rap scene is behind the attack. "Of course I know where this wind is blowing from, which is from this rap scene. Oh god, I despise this scene more and more."
The investigations against the attacker are ongoing
The man is now under investigation for assault. "We initiated an investigation that night," said Dortmund police spokesman Peter Bandermann on Sunday. The various videos of the incident would be secured as evidence.
It was obviously a conscious and planned attack that was deliberately filmed, said the police spokesman. This is particularly demeaning. The videos were also posted online very quickly.
(nick)
Source-www.watson.de