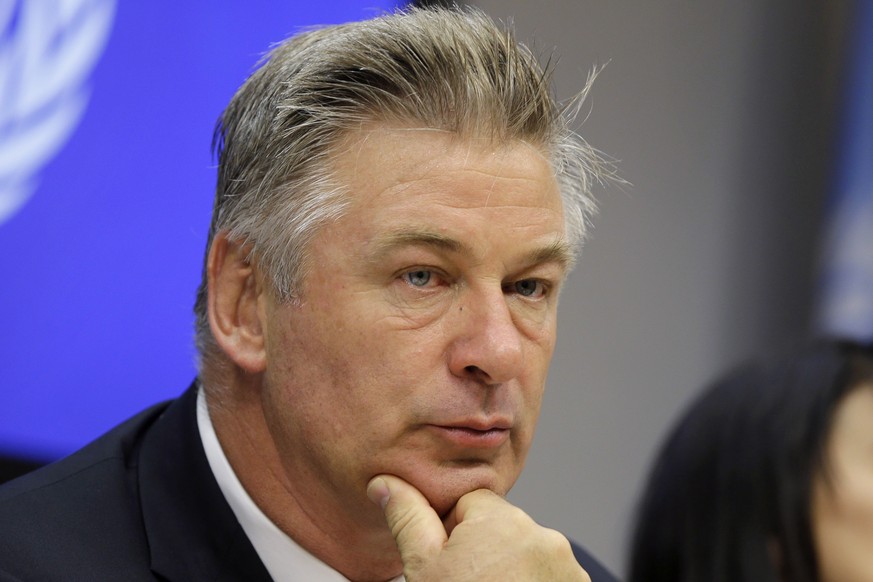 In October last year, Alec Baldwin accidentally shot and killed a camerawoman while shooting a film. Image: ap / Seth Little
It was a tragic accident that shocked the world: In October last year, Hollywood actor Alec Baldwin accidentally shot camerawoman Halyna Hutchins on a film set. But even if Baldwin did not want the 42-year-old to die, more and more information came to light afterwards that indicated that safety standards on the set had not been observed.
The investigation report now revealed that the management of the production company Rust Movie Productions is said to have known about the lack of safety precautions during the shooting of the western. Baldwin, 64, is also a producer on the film Rust. The report states that management "knew that firearm safety procedures had not been followed." The management has been indifferent to the safety of the employees by not monitoring and correcting the work.
Maximum penalty for production company
The production company was fined $137,000 (approximately €126,000) as a result of the deficiencies found. This is the largest fine that the US state of New Mexico can impose in such cases.
Investigators draw a sad conclusion and write that the accident was preventable: "Our investigation has found that this tragic incident would never have happened if Rust Movie Productions had followed national film industry standards for gun safety." And further: "It's a complete failure on the part of the employer who should have followed the rules to ensure the safety of their employees."
This is how Alec Baldwin reacted to the verdict
Alec Baldwin posted a statement from his attorney on his Instagram channel on Thursday. The opinion states, among other things: "We appreciate that the report exonerates Mr. Baldwin as it clarifies that he believed the pistol contained only blanks." The actor's attorney also explains that Baldwin's responsibilities only included script changes and casting. The statement concludes, "We are confident that those identified in the report will be held accountable for the tragedy."
(si)
Source-www.watson.de