The cancellation of the Jamming Festival one day before the start of the event has left serious repercussions, not only on the people who had everything ready to attend the 'show', but also on the people who were going to sell their products in the three days that the event lasted. show.
These people expected to market their wares to at least 100,000 people. Faced with the complicated situation, several 'influencers' have decided to support these ventures and make plans to help these citizens.
(See also: Father of Alejandro Casallas, Jamming organizer, in police custody in Ibagué)
One of them was Alejandro Riaño, who plays 'Juanpis Gonzáles'. He uploaded some stories to social networks stating that the profits that he collects for the presentation that he will make in Ibagué will be donated for those businesses.
"This year, as part of our national tour, the money we collect at our 'show' in Ibagué will be donated to the entrepreneurs who were part of the Jamming and lost everything," Riaño assured.
In addition, he recommended to those people be aware of their social networkssince he is going to provide all the information to be able to apply for the aid that he will give.
Read Also
In this sense, Tulio Zuluaga, creator of the content of 'Tulio recommends', launched a campaign on social networks to help to the people mentioned.
"Family, share this notice with all your friends so they know that Ibagué will be partying until Monday. So the plan is 'see you in Ibagué'", indicated Zuluaga.
Similarly, he reported that in the roundabout of calle 60 with Ambalá there will be a gastronomic corridor with representative dishes from the region affected by the sudden cancellation of the event.
Campaigns that brought out 'influencers' to help merchants affected by Jamming
These are the publications that the two 'influencers' made: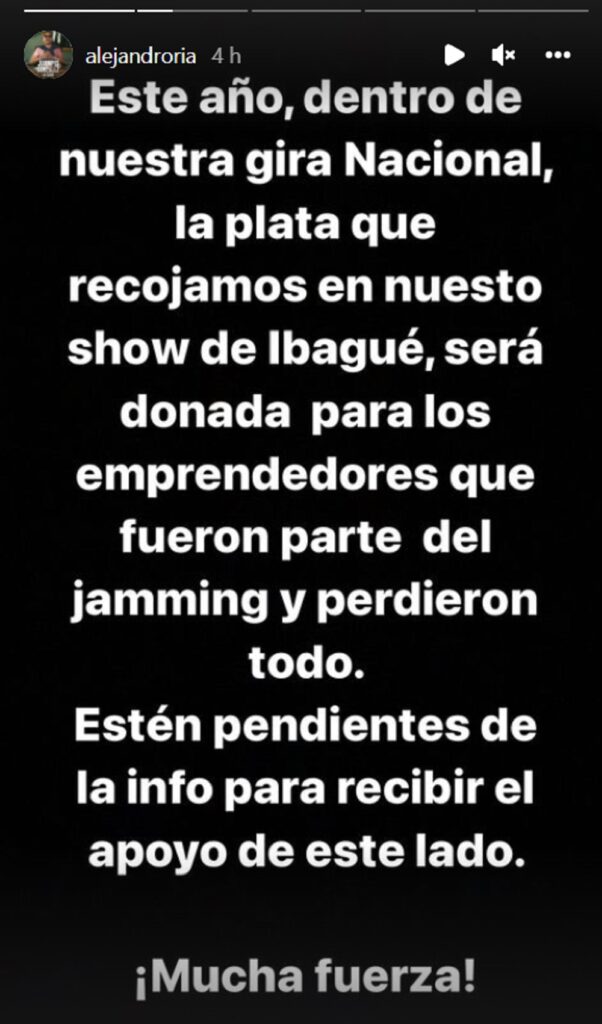 Source-www.pulzo.com