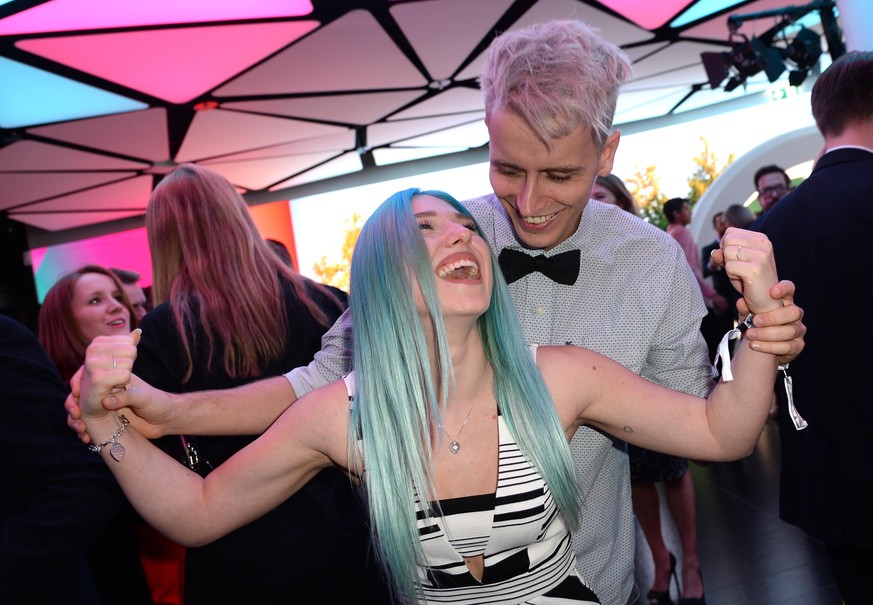 Bibi and Julian's relationship always seemed happy in public. Image: dpa central image / Britta Pedersen
A video recently appeared on Tiktok with pictures showing how Bianca Claßen probably kisses another man. Shortly thereafter, Julian announced the separation of the two. The photos from the TikTok show a man who looks like a certain Timothy Hill. While this name is unfamiliar to most, it may be familiar to loyal fans. In an episode of the podcast "Das ist ja Classe(n)" from February 2021, he spoke about the Bibi/Julian couple.
In the podcast episode entitled "The Most Emotional Episode", Bibi and Julian listened to voice notes in which people from their close environment spoke about them. For example, Julian's father said of the couple: "They have been together since high school and no one has managed to separate them."
Julian Claßen: "He already knows us well"
In the 45 minutes, relatives, friends, but also colleagues have their say. One of these is Timothy, with whom the two had been working together through their management for three to four years at the time. "He already knows us well, I would say," reports Julianbefore playing his voice memo.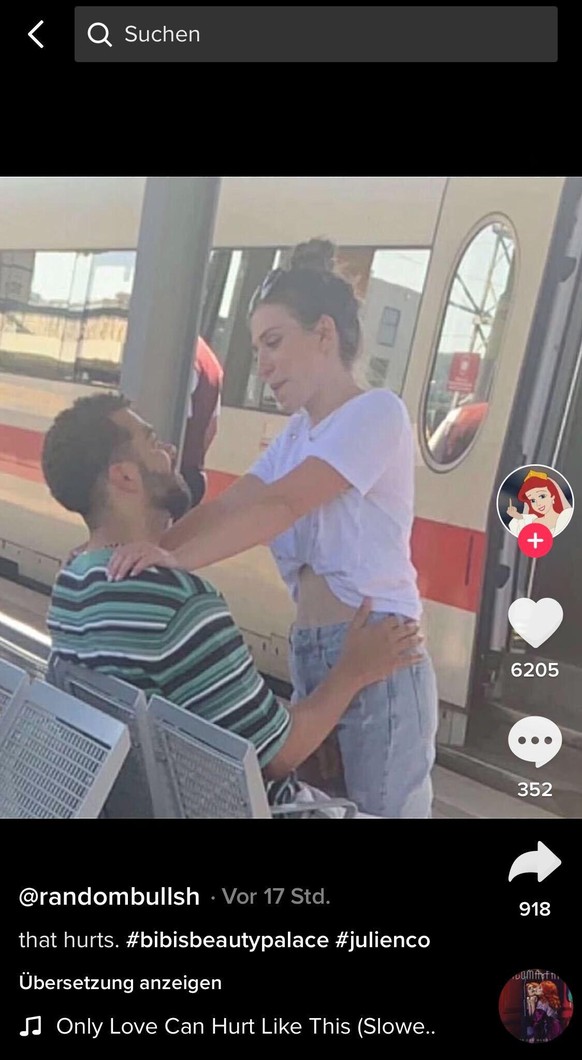 The picture that appears to be of Bibi with Timothy Hill.tiktok/screenshot
Then the alleged new love of Bibi raved about the couple. He describes them as an "incredibly cool team" who are "extremely bonded". Because the two would laugh alike and make similar jokes, he would "see one in the other":
"It's always super interesting to watch you guys, or each one individually, and then see one in the other."
But Timothy also added that the two have "very different personalities". Nevertheless, both are "extremely empathetic" and would try to "always listen and be there for others". At the end of his message, he emphasized again that Bibi and Julian are "very, very great people" about whom he has "absolutely nothing negative to say".
Bibi Classen's "heart opened up"
After the message was played, Bibi was overwhelmed. With all the kind words from her fellow human beings, "her heart really opens up". Julian added that he "didn't expect it at all".
It's been over a year now and the two are separated. Surprisingly, Julian reported publicly that the separation from Bibi was over. In addition to the photos from the Tiktok clip, there are now also pictures from London showing Bibi with another man who at least closely resembles Timothy. Julian is currently not following his long-time colleague on Instagram, but he probably still had him as a guest at his birthday party at the end of April.
Youtube colleagues surprised
The separation of the two apparently surprised not only a number of fans, but also good acquaintances of the two. So Alexander Koslowski first said about the separation rumors that he believed the two would marry again instead of separating. After Julian's statement, he said he "still can't believe it" and that the whole thing was "unbelievable".
Even Liont, a longtime friend of the two, had no idea of ​​any of this. He recently asked Julian if everything was fine and received the answer "difficult". For the Youtuber, the breakup is absolutely "violent" as the two were proof that "true love still exists." But he also adds that the two are "just people too" who "just have their problems, their arguments".
(crl)
Source-www.watson.de