Instagram post
Almost naked on a horse: Beyoncé publishes photo for the new album "Renaissance"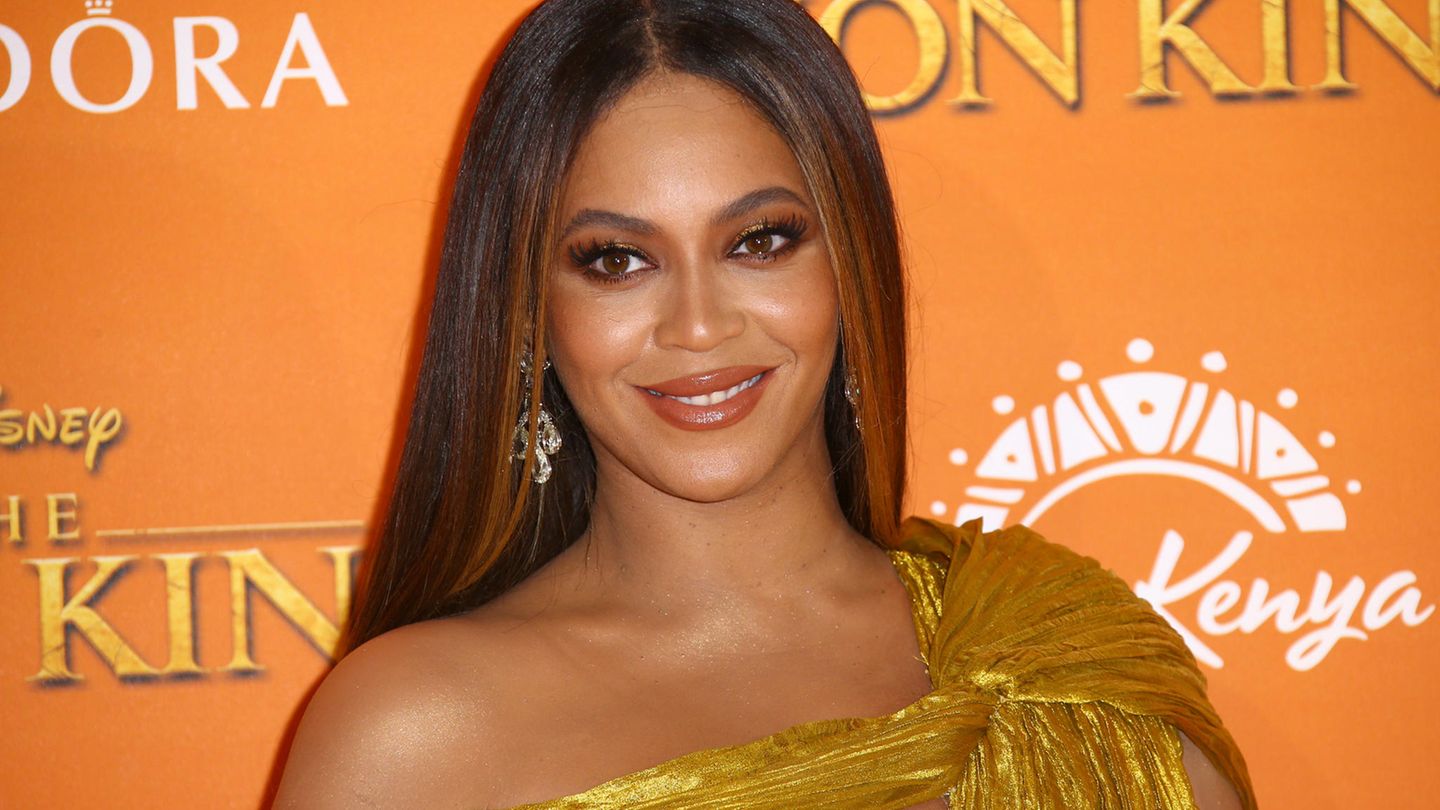 She wears nothing more than a metal bikini and sits on a glowing horse: singer Beyoncé shows a recording of her seventh studio album on Instagram, causing a lot of excitement.
Beyoncé fans had to wait six years for a new studio album: On July 29, her new record entitled "Renaissance" will be released. She announced this on her Instagram account in mid-June. The singer has now published a first photo for the album on the photo platform – and that causes a lot of excitement.
Because on the artful shot, Beyoncé can be seen almost naked. She wears a kind of metal bikini by the American artist Nusi Quero and sits on a luminous horse represented as a hologram. Quero, who has previously worked with singer Grimes, was thrilled on Instagram that the 40-year-old chose one of his creations for her new album. "Beyoncé is wearing an entire look by Nusi. I can't believe I just typed that. I have no words," he captioned the photo.
Beyoncé herself penned a lengthy post, stating that working on the album gave her "a place to dream at a time that's frightening for the world." "She allowed me to feel free and adventurous at a time when little else was moving." She hopes her music will bring joy to her fans and inspire them to dance. "And that you feel as unique, strong and sexy as you are." More than 3.7 million people have liked the post since it was published.
For comparison: In mid-June, Beyoncé announced her comeback with a cover story in British "Vogue". She also posed on a horse on the cover of the magazine. This post has so far reached around 2.4 million likes. In an interview with the magazine, the mother of three explained that working on her new album was a long process. One reason was the corona pandemic. Since the world stood still to a certain extent, she had more time to think about everything thoroughly and sometimes to discard a decision – until everything is perfect. Your fans will hear the result in a few weeks.
Sources: "Vogue"
boom
Source-www.stern.de