LOS ANGELES UNITED STATES.- The actress Amber Heard She spoke live for the first time after the defamation trial she faced against her ex-husband Johnny Deppwho will receive from him a little more than 10 million dollars.
It was during an interview with NBC News that the famous surprised with a sudden statement about the protagonist of Pirates of the Caribbean, whom he allegedly accused of sexual abuse and domestic violence.
"I love him. I loved him with all my heart," she confessed. "I know that can be difficult to understand or it can be very easy to understand if you have ever loved someone," she added.
"I did my best to make a deeply broken relationship work and I couldn't. I have no bad feelings towards him," she continued.
SEE: Johnny Depp joins TikTok and reaches more than 5 million followers
On the other hand, the actress from 'Aquaman' referred to the trial, in which she considers that she was not "pleasant" on the bench or in the eyes of the public, which would have affected the final verdict. "I'm not a good victim, I get it, I'm not a nice victim, I'm not a perfect victim," she said. "But when I testified I asked the jury to see me as a human being," she added.
He also announced that he plans to appeal the jury's decision, since he insisted on the veracity of his testimony. However, her lawyer Elaine Bredehoft declared a few days ago that her client does not have the money to pay the actor's compensation.
"I don't care what they think of me or the judgments they want to make about what happened in the privacy of my home, in my marriage behind closed doors. I don't think the average person should know those things, so I don't take it personally."
READ: Amber Heard's most compromising statements about Johnny Depp
+13 hours it took the jury to deliberate case between Johnny Depp and Amber Heard
Judgment
The actor Johnny Depp emerged victorious from his bitter and publicized lawsuit against his ex-wife Amber Heardeven though jurors concluded that the two Hollywood stars had defamed each other.
According to the verdict, Heard defamed her ex-husband in an article published by The Washington Post in 2018, in which she described herself as a "public figure representing domestic abuse."
But the jury also gave reason to the countersuit filed by the actress for 100 million, in which she claimed to have been defamed by statements from Depp's lawyer, adam waldmanwho assured the Daily Mail that his claims of abuse were a "hoax".
The seven-member jury considered in this case that Depp defamed his ex-wife through the lawyer, for which he must compensate her with 2 million dollars.
SEE: Will you return to court? Johnny Depp is accused of an alleged assault against a co-worker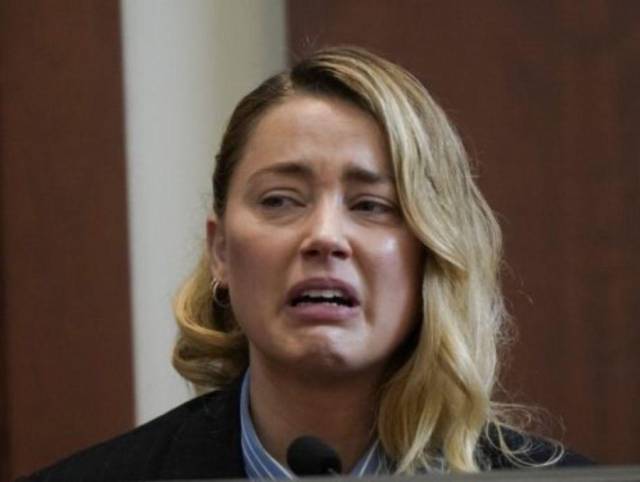 Source-www.elheraldo.hn