defamation process
While Amber Heard sobbed, Johnny Depp didn't look at her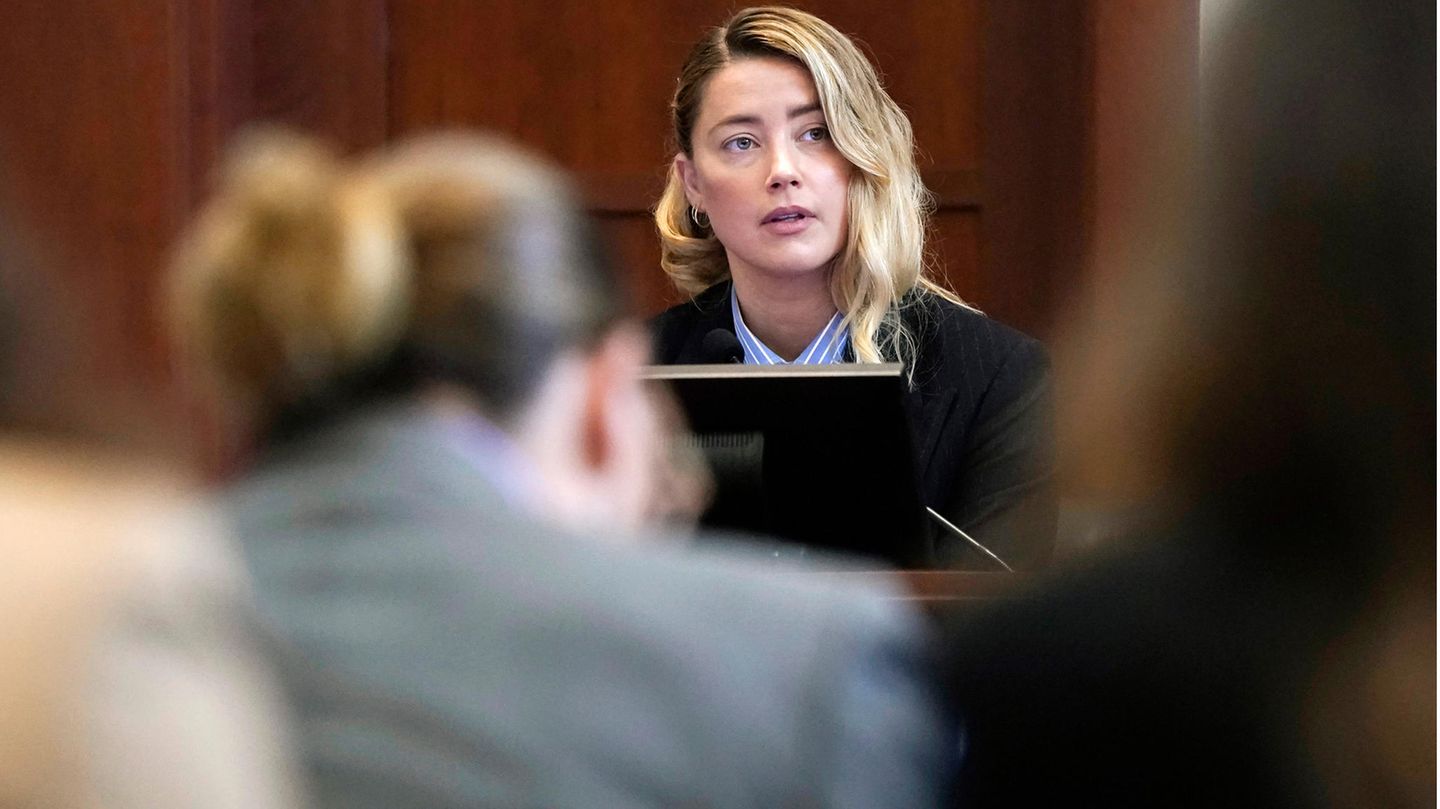 On Wednesday, Amber Heard took the witness stand and testified that Johnny Depp punched her multiple times. The actor didn't even look at his ex-wife.
Amber Heard has completed the first day on the witness stand in Virginia court. She will testify again on Thursday. Comparing the court appearances of Heard and Johnny Depp reveals differences.
Amber Heard and Johnny Depp in court

That's how Amber Heard, who was questioned by her attorney Elaine Bredhoft, consistently addressed the jurors on the jury. She told them about the early days of her time in Los Angeles. As she went from casting to casting, sometimes it was ten a day. Because she couldn't afford a car, she took the bus. She got smaller roles, but success was slow. Until she went to the casting for "The Rum Diary" and Johnny Depp was personally taken with her. After the promotional tour, she fell head over heels in love with the superstar, who showered her with gifts and was also well received by her family.
Heard spoke to the jury as if she were speaking to acquaintances and told them about their tumultuous relationship. She added many details to her stories. She called her ex-husband "Johnny" and looked over at him from time to time. Depp, on the other hand, didn't look at his ex-wife. He stubbornly looked down at his papers, occasionally whispering something in his lawyer's ear and grinning.
He kept his distance from her

Heard's behavior during the testimony differed significantly from that of Johnny Depp. While the "Pirates of the Caribbean" star smiled or cracked a joke on the witness stand, he always kept his distance from Amber Heard. Both with words and with looks. Instead of using her first name, he referred to her as "Miss Heard". He also addressed the jury when making his statements, but mostly answered the questioner. Unlike Amber Heard, who rarely looked directly at her attorney.
The "Aquaman" actress will take the stand again on Thursday.
ls
Source-www.stern.de