After her testimony, Amber reacted scared as if she feared that the actor would physically attack her. The strange moment was caught on video.
The love triangle between Amber Heard, James Franco and Johnny Depp has further contributed to the legal battle being under the media magnifying glass. And finally the 36-year-old actress broke the silence in court and spoke about it.
However, his story was far from what was speculated. At the hearing outside Washington, Heard also accused Depp of slapping and kicking her on a plane while he was drunk, after accusing her of having an affair with actor James Franco.
"I felt embarrassed," she told the jury.
"It was the first time something like this had happened to me," he added, on the verge of tears.
PHOTOS: Eugenio Derbez rubs shoulders with Hollywood royalty and this mansion he just compared proves it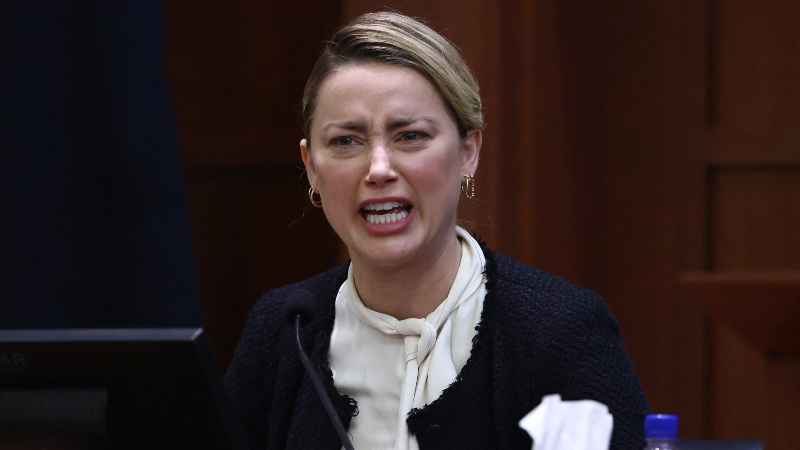 "He was mad at me for taking the job with James Franco," Heard said, recounting the incident on the plane in May 2014.
"He hated, hated James Franco and accused me of having had a secret thing with him ever since we did 'Superfumados' (Pineapple Express)," he said, referring to the 2008 film in which Heard worked with Franco.
"He called me pu/%$#ta," said the actress.
Amber then said she got up from her seat and stopped responding to Depp, after which he hit her, according to her testimony.
Read also: Johnny Depp fans attack Amber Heard to cancel their contracts
"It didn't hurt, I was just ashamed that he did that in front of others," the actress explained.
Coming down from the dais there was an awkward moment when; Well, at that precise moment, Depp was preparing to leave the room, so a close encounter was going to be generated. Suddenly Amber reacted scared as if she was afraid that the actor would physically attack her. However, Johnny stepped back and waited for her to pass before he did.
Amber Heard surrounded by cameras and security is afraid of Johnny Depp

And the Oscar goes to…… pic.twitter.com/aADSKjoyDy

– Follow meYteSigo (@siguemey_tesi) May 6, 2022
The actress took advantage of her turn on the stand to present graphic and sound documents of her accusations, such as, for example, an audio supposedly recorded on the same flight in which Depp hit her and in which the protagonist of "Pirates of the Caribbean" is heard howl without apparent sense.
Heard indicated that this moment occurred after the actor locked himself in the bathroom to get high.
Throughout her statement, both on Thursday and Wednesday, Heard described Depp as a violent man, unable to control his aggressiveness and with serious drug addiction problems.
In fact, the actress showed a series of photographs taken at different times, in which Depp appears lying on the floor of a hotel and in similar circumstances, apparently under the influence of drugs.
"There was no one to back me up, so I started taking photos," justified Heard, who even projected an image of his broken bed, allegedly after a violent argument.
Towards the end of her speech, the actress's lawyer, Elaine Bredehoft, asked Heard to clarify if Depp penetrated her with a glass bottle.
"I can't believe I have to do it," she said before pointing out that, during her stay in Australia in 2015, the actor introduced a bottle several times until her vagina began to bleed.
From that same trip to Australia there is a reverse accusation.
Last week, Depp said that Heard attacked him with a bottle of vodka for which he lost a piece of his finger that had to be rebuilt, something that the actress denied since, according to her, the injury was caused by a fit of rage in in which the actor hit his hand against various objects, including his mobile phone.
Heard's defense handed over photographs showing the damage they caused to the mansion where they were staying in Australia, with pieces of glass and blood on the floor, as detailed by other witnesses who spoke previously at the trial.
In the lawsuit, Depp accuses her of defamation for an article she published in The Washington Post in 2018, after her divorce, in which she claimed to have suffered "domestic abuse."
The actor asks his ex-partner for 50 million dollars in damages.
For his part, Heard has responded with a counterclaim in which he alleges that Depp has launched a smear campaign against him and claims 100 million.
It is the first time that the two celebrities have faced each other in court: in the trial held in 2020 in London, and which Depp lost, the actress attended as a witness, since the accusation was against the British newspaper The Sun for an article calling the actor a "women's aggressor".
Source-m.elsalvador.com