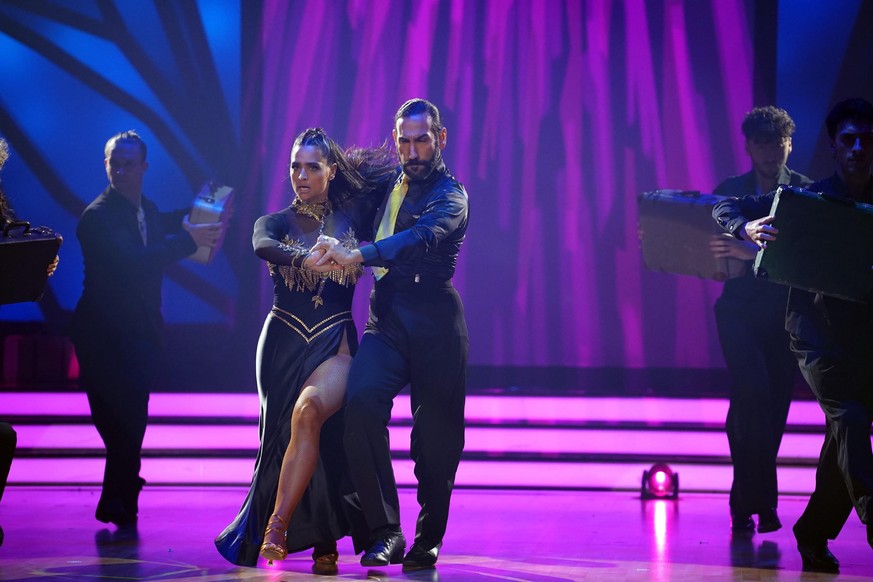 Amira Pocher moved everyone to tears with her "Magic Moment" on "Let's Dance".RTL / Stefan Gregorowius
The last edition of "Let's Dance" had the motto "Magic Moments". And Amira Pocher provided what was probably the most magical moment of the evening. The 29-year-old's dance was about her non-existent relationship with her father, who left the family when Amira was three years old. After more than 20 years, she recently saw him again for the first time.
With her personal story and the accompanying dance, Amira caused goosebumps in the studio. Even her husband Oliver Pocher, who was in the audience, was in tears after his wife's performance. The "Let's Dance" jury was also absolutely amazed. Motsi Mabuse, for example, commented with emotion: "I experienced my first 'magic moment' today. Thank you for telling your story, for showing your vulnerability. Dancing is so important and such an outlet. You could feel everything you did. Sensational, bombastic." The fact that there were 30 points for the dance was only a matter of form.
Her dance partner Massimo Sinató was particularly proud of Amira last Friday. Already on the show he sang a song of praise for the mother of two. He also captured a very special moment of her that evening.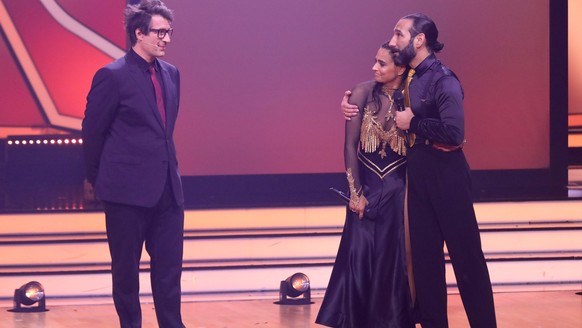 Massimo Sinató was very proud of Amira.Image: Joshua Sammer/Getty Images
Amira Pocher: The recording shows her thoughtful before the performance
On Monday, Amira published a black and white picture on her Instagram account, showing her in the lounge in the "Let's Dance" studio. Apparently deep in thought, she looks at the dance floor. To this she wrote:
"I almost forgot to show you this picture. Massimo took it before our performance and MY magic moment. I think it speaks for itself."
She also underlined her soulful words with a black heart emoji. She also thanked her fans: "Thank you for the thousands of messages that have reached me since Friday, for all your stories and above all for your trust in telling me."
With her dance, Amira apparently spoke to many people's souls. Her husband Oliver also made it clear once again how proud he is of his partner. Under the photo he commented:
"An amazing performance."
With tears in their eyes, Amira and Oliver Pocher hugged each other.Image: Joshua Sammer/Getty Images
The users on Instagram could only agree. They also noted how touched they were by Oli's reaction. "Seeing you was heartbreaking! That must be great love" or "And I cried because you cried! You share a very special love and story"were just two of the comments.
Oliver Pocher talks about his tears
In conversation with RTL he later said of his emotional outburst: "It doesn't happen that often that you're so emotional on TV, but that was an emotional moment too. Amira danced it really well and it was an intense story because it was really about this separation from her father."
He also knew what this dance meant to her and what an effort it was to "just get a video message myself," he added, adding: "That's really a 'magic moment'."
(swiss)
Source-www.watson.de