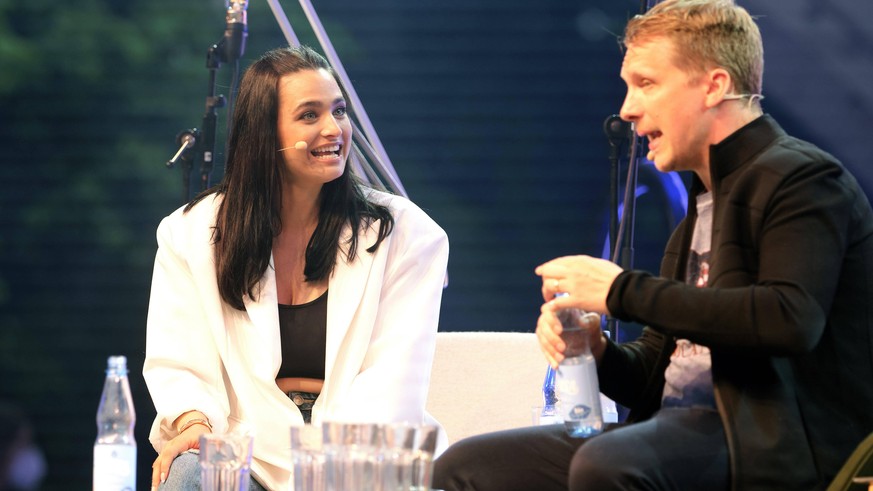 Amira and Oliver Pocher have been married to each other since 2019. Image: imago images/ Future Image
Oliver and Amira Pocher keep their private lives out of the public eye as much as possible. For example, neither the faces nor the names of their sons are known. Nevertheless, Oli and his wife Amira often reveal private details and tell stories from their family life on TV shows or in their own podcast "Die Pochers!". Now Amira reveals spicy details from her marriage in the "Female Finance" podcast.
In the latest edition of the podcast, she talks to host and "Let's Dance" colleague Janin Ullmann about money and marriage contracts. Because, as it turns out, Amira and Oliver Pocher completed one before their wedding in 2019. For many, that's the most unromantic thing of all, but for the Pochers it's completely normal.
Romance despite prenup and separate accounts
In any case, Amira reveals to Janin: "He insisted. But I also said on my own: 'Please let's do a marriage contract. At no point do I want you to feel like I want any of your money.'" So she doesn't seem to have had a problem with that — even today.
Financially, the two seem to be strictly separate. According to Amira, the two do not have a joint account either. When they became a couple, there was a lot of talk about the alleged greed of the native Austrian. She rejects these accusations and makes it clear:
"I'm not interested in his money, even if it was said quite often at the beginning: yes, she can be endured or yes, she is only after his money and everything. I still don't know his account balance to this day."
Money should not just fall into the laps of the two children
Incidentally, she wants to teach her children how to handle money, as she continues. That's why she never insisted on "day zero" accounts. "I've never had good experiences with people who have inherited money. They simply don't have any connection to money because they simply had it for free from the start," says the mother of two and adds: "I want to teach my children that you have to do something for money."
(branch)
Source-www.watson.de