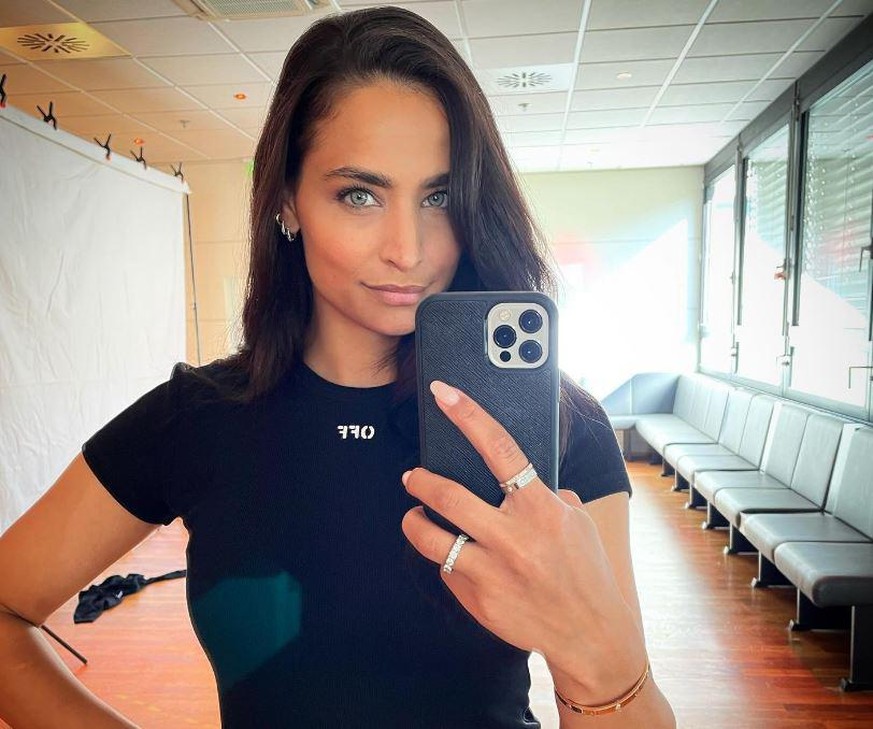 Amira Pocher wants to make some youthful sins disappear.Image: Screenshot / Instagram @amirapocher
For three months, "Let's Dance" took up a large part of Amira Pocher's life: from the introductory show at the end of February until her departure in mid-May, the 29-year-old had daily training hours on the schedule. In addition, there were rehearsals for "Let's Dance" and the actual live show on Friday. There was hardly any time for other things.
Since the 15th season of "Let's Dance" ended, Amira and Co. can now turn to other things. Among other things, Oliver Pocher's wife is planning to set up her house, which was destroyed by the flood disaster last summer and had to be renovated. In addition, Amira can devote herself to other things: For example, she has her tattoos removed further.
Amira Pocher: No more desire for tattoos
Earlier in the week, Amira took her community to her latest date. In her Instagram story, she said that she started having her tattoos removed by laser four years ago, but the process is not over yet, she explained further: "Most of the tattoos are gone but some are so stubborn and I couldn't go on because I've been pregnant twice and then breastfed."
Now she could finally continue, but she also looked forward to the procedure with concern:
"It's so painful! Really, lasering is 10x, if not 20x worse than tattooing itself. Feels like burning."
After her treatment, Amira spoke to her followers again and continued to report: "I immediately yelled because it's so painful and then she asks me, 'Do you want me to give you an injection?'". She was surprised by this question, which is why she asked whether this possibility was new. She was told that it had always been possible.
"No one has ever said that to me," said Amira with a smile on her face. She's already had five or six sessions. Of course, the mother of two had to use this opportunity: "I had every tattoo stunned. It costs more than the laser itself, but I treated myself to it."
(swiss)
Source-www.watson.de