Since last year, The actor Andrés García worried his fans about his state of health, which over the months has continued to deteriorate since he was diagnosed with cirrhosis. A fall, recent pneumonia and other illnesses continue to deteriorate the 81-year-old Dominican artist.
(See also: Why did Anahí's heart, from RBD, stop for 8 seconds?)
Anahí Puente, Mexican actress remembered for her leading role as Mía Colucci in the novel Rebelde, He is one of the celebrities who has publicly shown his support for his former novel partner, whom she recently visited, accompanied by her husband Manuel Velasco.
Friendship between Anahí and Andrés García
The RBD band member documented the meeting with her friend and shared it with her 10.7 million followers on social media. "I adore you with all my heart, I am always here for you. A lifetime of genuine love and gratitude."wrote the famous along with several photographs where he is seen hugging García and giving him a kiss on the cheek.
According to the Mexican media, it is not the first time that the 39-year-old singer worries about her colleague and friend, since it seems that she has been calling him constantly for years. The actress has declared that her support is a sign of the gratitude she has with García, Well, he and his wife, Margarita Portillo, accompanied her when, more than ten years ago, she suffered from eating disorders.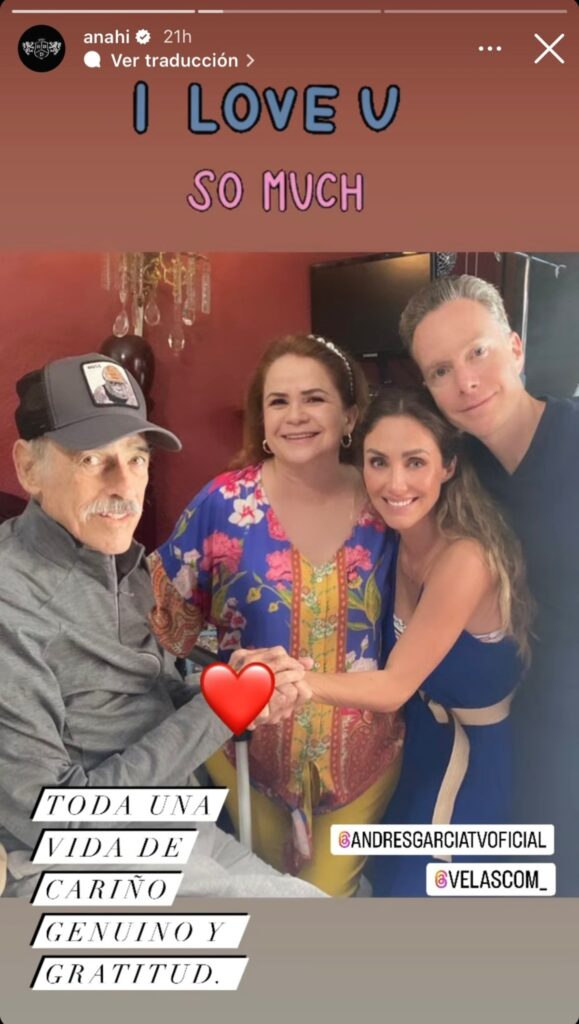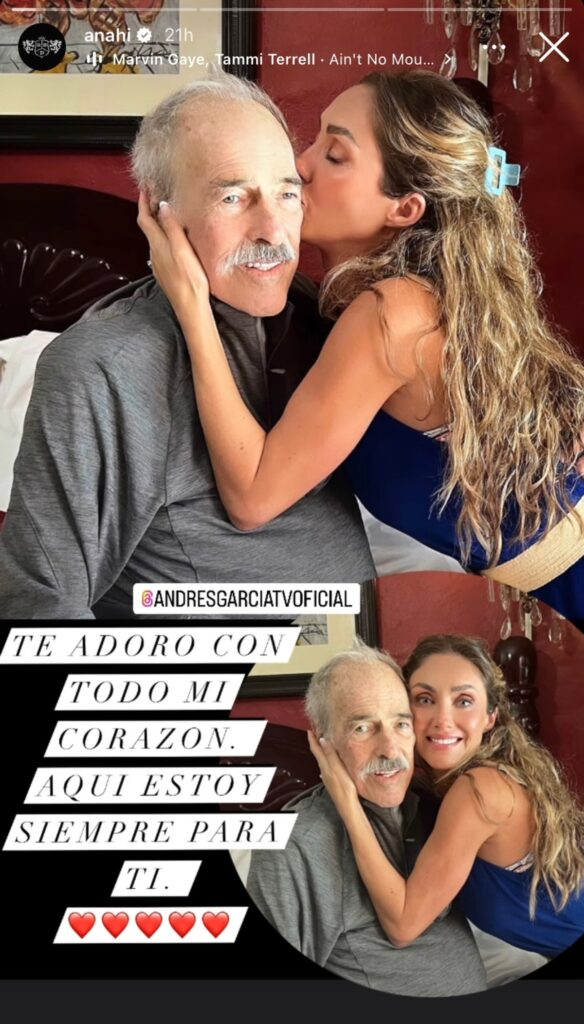 At the beginning of December, the Mexican expressed her concern for the health of Andrés García and sent him medical help to ensure his recovery. "I want to thank my dear friend Anahí and her husband for all their attention and kindness, but especially for having sent Dr. Irma Flórez, an excellent pulmonologist whom I thank for all her attention"told the actor on his social networks.
(Also read: RBD: the couples of the members of the 'Rebelde' band)
In the same post, the actress responded. "You count on me unconditionally. In this life you have to have a good memory and never forget who was good to you. If people really knew all the time and love that you and Margarita gave me in my adolescence, they would know all the gratitude that is in my heart."Anahí said.
How did Anahí and Andrés García meet?
Their bond would have started by acting, Well, Anahí and Andrés met for the first time in 1999, when they recorded the novel 'Mujeres engañadas', where they assumed the roles of father and daughter. From there they established a beautiful friendship based on mutual affection and admiration.
Source-news.google.com