The 81-year-old actor was hospitalized this week following a fall that caused severe head injuries. "Yesterday I was dying," he confessed in an interview on Wednesday.
Andrés García, one of the most beloved actors on Mexican television, has raised concern among his fans due to his deteriorating state of health in which he has recently been seen.
This week the 81-year-old actor was hospitalized following a severe blow to the head. Garcia needed six stitches on his forehead, and according to some media he also suffered injuries to other parts of his body.
Initially it was mentioned that the blows were due to a fall he suffered at home. In an interview for the program "First hand" Carried out on Wednesday, Garcia confessed and spoke about the health problems he faces.
Also read: VIDEO. "I'm a mess": Andrés García suffers a tremendous fall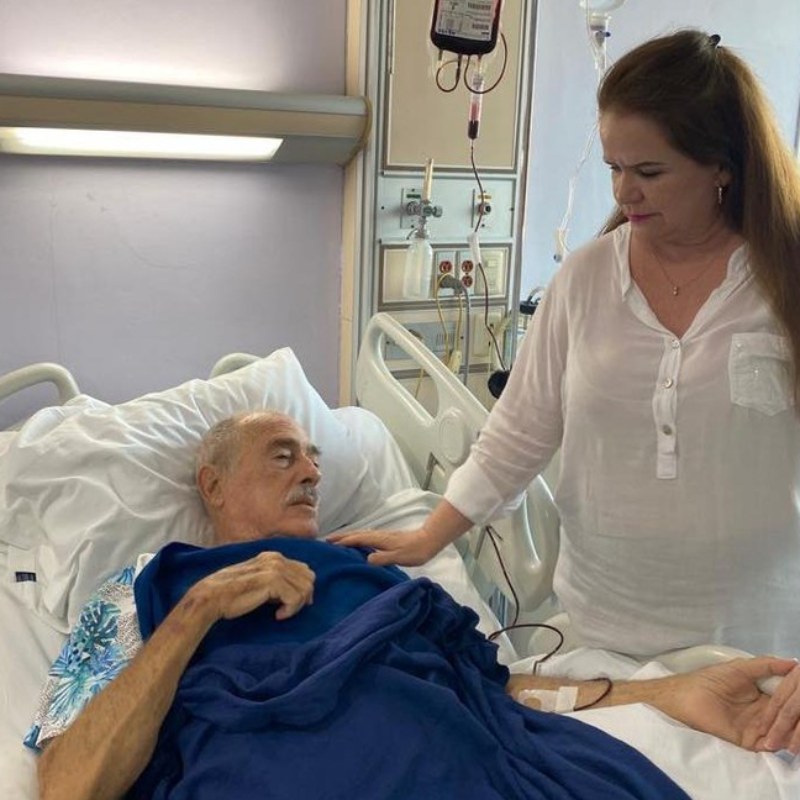 "Yesterday (Tuesday 5) I was dying"He said and pointed out that for a long time he did not pay attention to the instructions of his doctors and now he pays the consequences.
"I ignored and now turns out i have cirrhosis"He confessed. Andrés added that he has also lost his immediate memory and that has caused him to sometimes not be able to take his medications, take larger doses or take the wrong ones.
" I have lost my hearing, I hardly hear… I started to feel bad, very weak. I already had about a week with pain in my shoulders, in my knuckles and in my shoulder blades," she added.
Also read: PHOTOS. This is how Adamari López and Alaïa enjoy their vacations in Paris
The actor of great successes as "The Privilege of Loving", "The Body of Desire" and "Deceived Women"He assures that he suffers from nightmares, perhaps caused by anxiolytics, and that these cause him to cause blows.
He said he did not know what the fall was like that took him to the hospital these days, and adds that he wakes up bloody from the blows he hits on the walls due to the nightmares he suffers.
RETURN TO HOME
Source-m.elsalvador.com