MIAMI, UNITED STATES.- Anuel AA he will become a father for the second time, but not with his current partner yailin. He had already made it known that he would like to bring a baby into the world and apparently his wish will come true.
It was on the show The fat and the skinny (Univision) that Melissa Vallecilla, a 28-year-old from Houston, Texas, who had an affair with the singer, assured that she was expecting his child.
READ: They assure that Amber Heard has used movie scripts during her testimony
The young woman said that she met Anuel at a rapper's party Drake in September 2021 and had a four-month long-distance romance between Miami and Houston. She has now revealed on her social networks that the baby she is expecting is a girl.
"Waiting for a princess! Super anxious to finally meet my greatest blessing. God knew what he was doing and he couldn't have sent you at a better time. My joy every day is to feel your kicks and imagine you in my arms. I love you and I can't wait to meet you!" said the mother.
Apparently a prenatal paternity test that Anuel performed after Valencilla told him the news was 99% positive. "It's true," a source close to the Puerto Rican singer confirmed to People en Español.
Also: The reason why Alejandra Espinoza cannot have more children
After Anuel His relationship with Yailin began, the singer stopped communicating with Valencilla, before the news of the pregnancy, he contacted his daughter's future mother again.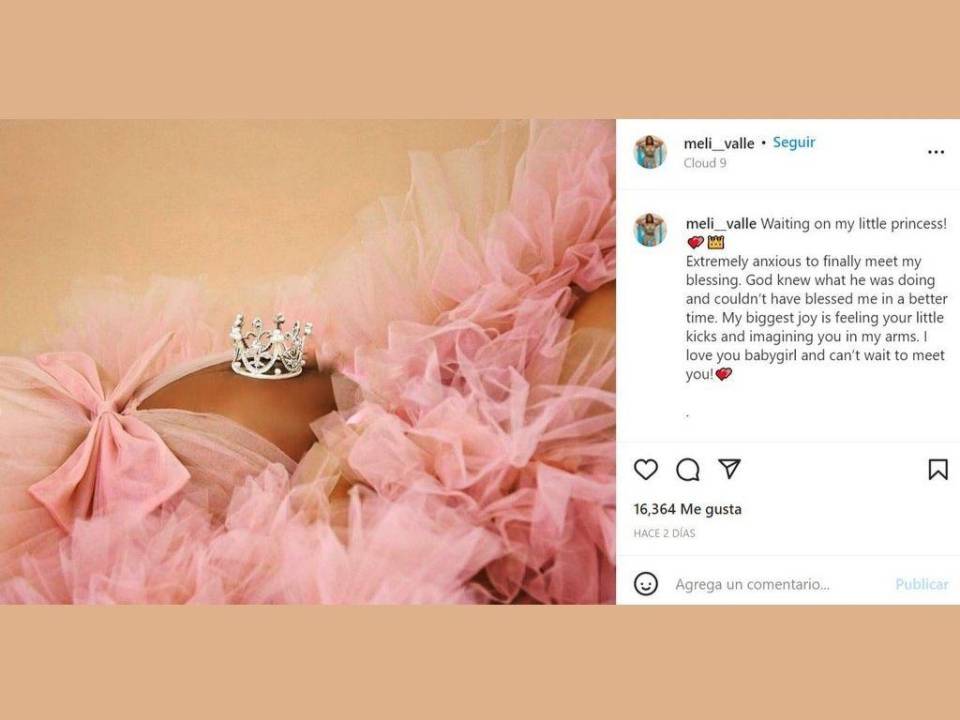 Source-www.elheraldo.hn