The past few years have not been easy for the music industry due to the pandemic. It hasn't gotten any easier, especially for women. Some newcomers are nevertheless on the way to a successful career.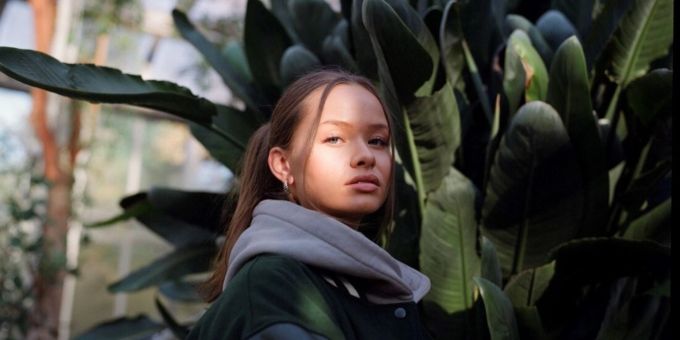 the essentials in brief
It's not that easy to define the term «newcomer».
They have to be new, of course. And they need perseverance with regular publications in order to grow, says Prof. Udo Dahmen from the Pop Academy in Mannheim. "Nowadays, Tiktok is the most important medium," says Dahmen.
"Social media is a must for everyone", because it should make newcomers approachable. There they would also have to take up current topics outside of music in order to meet the zeitgeist of the younger generation.
The German Press Agency has taken a closer look at some talented musicians who are particularly good at this and much more:
"Preacher's Daughter" is the name of Ethel Cain's first album, which was released in May of this year. It's a kind of reckoning with her Christian upbringing, which was celebrated with great jubilation by fans. Reason enough to turn our eyes to the American singer-songwriter for the coming year. Between coming-of-age pop and a morbid willingness to experiment, the 24-year-old trans woman offers plenty of scope for melancholy. Having just completed a US and European tour, Cain is set to tour support for US singer Caroline Polachek next year – and likely much more.
The indie pop and R&B songs that Futurebae has been releasing since 2020 bring variety to the German music landscape. In addition, the Berliner-by-choice combines classic dance and house elements with pop sounds. Futurebae can already look back on two EPs and a collection of singles. Her lyrics often deal with personal experiences, which she often approaches with irony, but also with melancholy depth. It remains exciting to see where the journey will take us next year.
In September, Shygirl laid the foundation for a promising career with her debut album "Nymph" which reached number one in the British Dance Charts. The 29-year-old Briton with Grenadian roots has been known to connoisseurs since 2016 – that's when she released her first song. And even then Shygirl shaped her own style between grime, hyperpop and industrial hip-hop. She then founded her own record label with industry peers Sega Bodega and Coucou Chloe. She has also worked with the likes of Lady Gaga. Perfect conditions for a successful start in 2023.
The 22-year-old has long since attracted the attention of labels and listeners through social media. "Music is my means of expressing my many feelings and thoughts, thus 'relieving' me and being free to live out artistically and humanly, thereby inspiring my listeners and conveying compassion," says the artist of the German Press Agency. The fact that the Frankfurt native doesn't mince words is shown in her first single "Doppelmoral", in which the young woman with Kazakh roots wraps her thoughtful lyrics in gentle neo-soul sounds.
The indie rock band, which consists of three women and one man, convinces with personal lyrics and cross-genre influences that range from punk to R&B and disco. This creates a special "power" sound full of catchy melodies and emotional depth. The band has been able to build a loyal fan base since it was founded in Chemnitz in 2019. They already had great success with their first single "Let's not pretend" followed by two EPs. The fans can expect the debut album "Coping Fantasies" next February and the first major tour of Germany is also on the agenda.
British-Ghanaian artist's single "Escapism" went viral on Tiktok in November – and thousands of teenagers danced to it. And with that, the 25-year-old also announced her debut album "My 21st Century Blues" for March 2023. It's been anticipated for years, as Raye is no stranger. She has written pop songs for Beyoncé and David Guetta. With a new record company behind her, she can now release her own energetic pop anthems.
More on the subject:
David Guetta Lady Gaga Chemnitz Hip-Hop Beyoncé Sega

Source-news.google.com