In a nightclub in Carcas, Jerónimo Gil disrespected a woman and used a weapon to defend himself against security. Authorities are still looking for him.
Many people surely still remember the soap opera Venezuelan "Mi gorda bella", which was broadcast in the early 2000s. This melodrama was, without a doubt, one of the most successful not only in its country of origin but also in the rest of the world.
The soap opera was starred by Natalia Streignard and Juan Pablo Raba, in addition, it had a first-rate cast that was in charge of interpreting very important characters in the plot.
Among the talented group was Jerónimo Gil, who played Franklin Carreño
READ ALSO: At 74, Yajaira receives a marriage proposal in Parque Libertad
In recent days, this actor has been in the news again, and not precisely because of his artistic work, but for being the protagonist of a scandal in his country.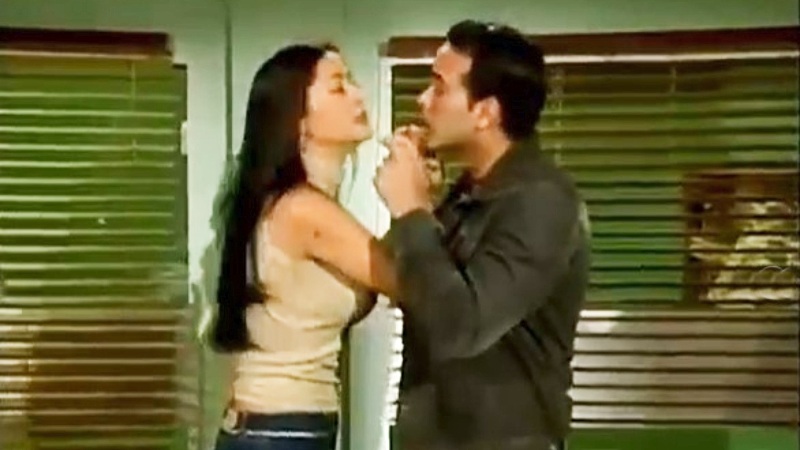 And it is that the actor has an arrest warrant for a mishap that occurred in a nightclub in Caracas.
Gil was accused of disrespecting a woman inside the premises and then using the firearm he was carrying to defend himself against the security of the place.
YOU WILL BE INTERESTED: Raquel Vargas celebrates her birthday in a very sensual way
The club published a statement explaining what happened inside after the images of the event were made public.
"After a lack of respect for a woman and a member of our team, we felt obliged to ask the individual involved to leave the establishment, always respecting security protocols," the statement said. "We uphold our values ​​of respect and tolerance," she added.
The Attorney General of Venezuela, Tarek William Saab, stated that he requested this measure against the actor for the crimes of "discharging a firearm in public places and illicit carrying of a firearm".
Until now, the capture of the actor has not been effective, since, presumably, he would have fled.
It should be noted that this is not the first time that Gil has starred in a media scandal. The actor was denounced in 2012 for domestic violence by his then partner, Flavia Gleske, to whom he destroyed his car and apartment.
Four years later he was arrested for causing damage and driving under the influence of alcohol.
RETURN TO THE HOME PAGE
Source-news.google.com