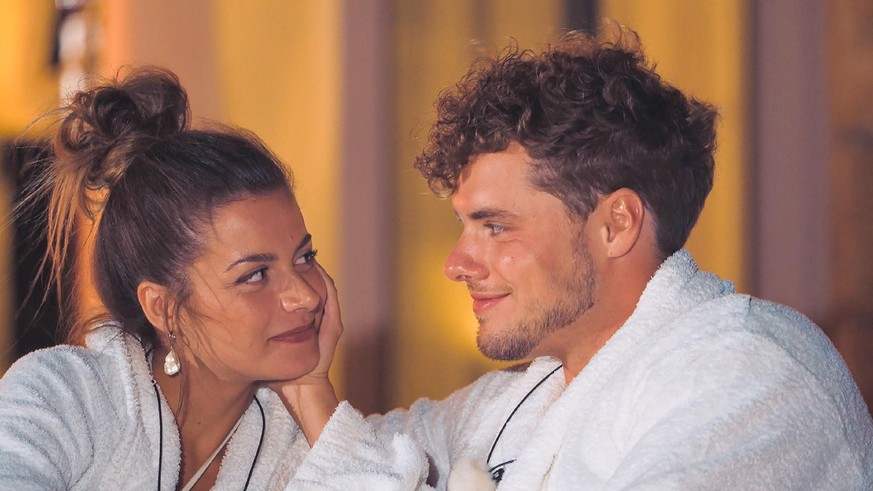 Is there another candidate moving into the jungle camp in 2022? Raphael Fasching allowed himself to have fun on Instagram.Image: TVNOW
The jungle camp season will start in South Africa next Friday, so the start of the show is now within reach for the fans – and the twelve candidates who are fighting for the crown are now all officially certain. But does RTL still have a joker in its hand? At least one "Bachelorette" candidate flirted with this on Instagram, and many followers fell for him.
"Bachelorette" candidate confused with photo from South Africa
Raphael Fasching emerged as the winner of "The Bachelorette" in 2021, but a relationship with Maxime Herbord did not develop after a brief rapprochement phase. Could the jungle camp be the next stop for him? After all, reality stars are always welcome there. The 23-year-old now posted a photo of himself on Instagram, which was obviously taken in South Africa, and wrote:
"It's official! I had to keep it to myself for a long time and it almost tore me apart from all the excitement. But now I can finally announce that I will be taking part in the jungle camp 2022. I can't really believe it yet and I'm really looking forward to it the tasks and experiences that will await me in the jungle!"
That would of course be a real hit, especially since Raphael has not been mentioned at all in connection with the upcoming season. "I'm ready to bring the crown home and I'm happy about any support!" He then added, apparently full of anticipation.
In the next line, however, he already provided the solution: "Fun. Of course not! I'm in the jungle too, but here we have techno and sombreros instead of drama and cockroaches." Apparently he was absolutely successful with the gag, because in the comments several fans admit that they believed the jungle camp announcement for a moment.
For example, one user wrote: "Hey, no shit, I believed that for a second and celebrated it." Another fan said: "Briefly believed and shocked", and gave it to understand that a possible participation in the show was not so positive. Another user even claims to have had "half a heart attack".
Raphael in the jungle camp? That's what the fans say
In any case, many Raphael fans are of the opinion that he doesn't really fit into RTL's trash format. Comments like "You don't need it" and "You would be too good for it" can also be read on Instagram. He himself did not give the impression that he was seriously flirting with participation, because he also added a laughing emoji to the comment "Of course not". A follower also noted: "Not that I wouldn't give you credit for it, but I think you have different perspectives on life and have different priorities."
In fact, Raphael doesn't give the impression that he really wants to advance his TV career after "The Bachelorette". He has also found his happiness in love: he is currently in a relationship with Kim-Denise Lang, who was seen on "The Bachelor" last year.
(yeah)
Source-www.watson.de