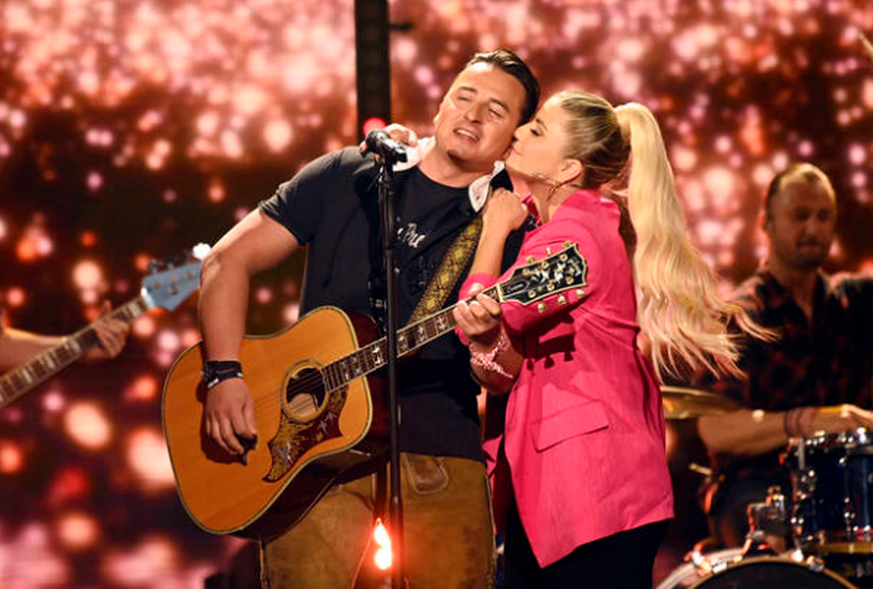 Andreas Gabalier and Beatrice Egli got closer on stage.https://www.imago-images.de
What about Beatrice Egli's love life? The former "DSDS" winner from 2013 and pop singer has been single for several years. So it's no wonder that the rumor mill simmers as soon as the 33-year-old shows herself more familiar with a man. Last year there was speculation about her and moderator Florian Silbereisen, which the two quickly invalidated. "We get along very well, but there's no baby shower yet"commented Beatrice and took the rumors with humor.
Now a joint appearance by Beatrice Egli and Andreas Gabalier caused a stir. When Beatrice greeted the "folk rock'n'roller" on stage in her own show, she suddenly kissed him on the cheek. Is there a new dream couple in the Schlager sky?
Beatrice Egli and Andreas Gabalier having an intimate moment on stage
"The Beatrice Egli Show" premiered on television at the weekend. In her show, hostess Beatrice Egli welcomed hit stars like Kerstin Ott, Stefan Mross with his wife Anna-Carina Woitschack or Ross Antony.
Andreas Gabalier also performed and performed his new song "Einneuer Beginning". "I'm very, very happy. When I called him and asked, 'Andreas, are you coming to my show?' did he say 'Yes, I'm coming'", Beatrice announced to the 37-year-old euphorically and then suddenly joined him on stage with the first bars. Once there, she hugged her colleague without comment and kissed him.
After his performance, Beatrice couldn't stop raving and made it clear: "I won't let him go!" At the end of the show, Gabalier appeared again and performed his biggest hit "Hulapalu".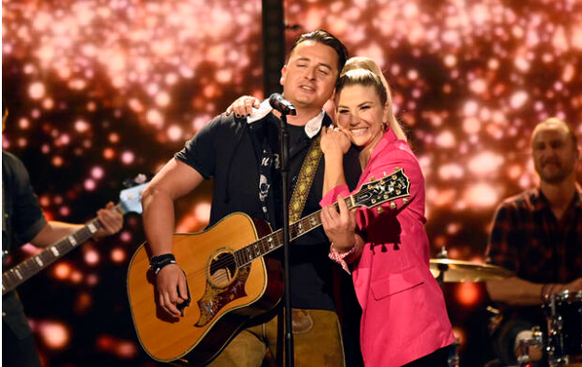 Beatrice Egli was very happy about the appearance of Andreas Gabalier.https://www.imago-images.de
Was that the reason for the spontaneous kiss?
But it is doubtful whether there is more than just a collegial friendship between the two hit stars. Beatrice's kiss was probably primarily an expression of her joy that the Austrian had actually made it onto her show.
Because Andreas Gabalier currently has a tight schedule, as Beatrice revealed: "He's in the middle of his album production and it was almost impossible for him to get out of it, but he made the impossible possible for us." For Gabalier, his appearance was a matter of course, as he emphasized: "I didn't have to think about coming, just see how I could do it."
The effort Beatrice put into her show was definitely worth it. In any case, under a current post by the singer, her fans overturn themselves with compliments for the show. "You moderate with incredible ease and with so much support for the respective artists", commented one user, for example. And another said: "This show was sensational: the guests, the audience, your moderation."
(swiss)
Source-www.watson.de