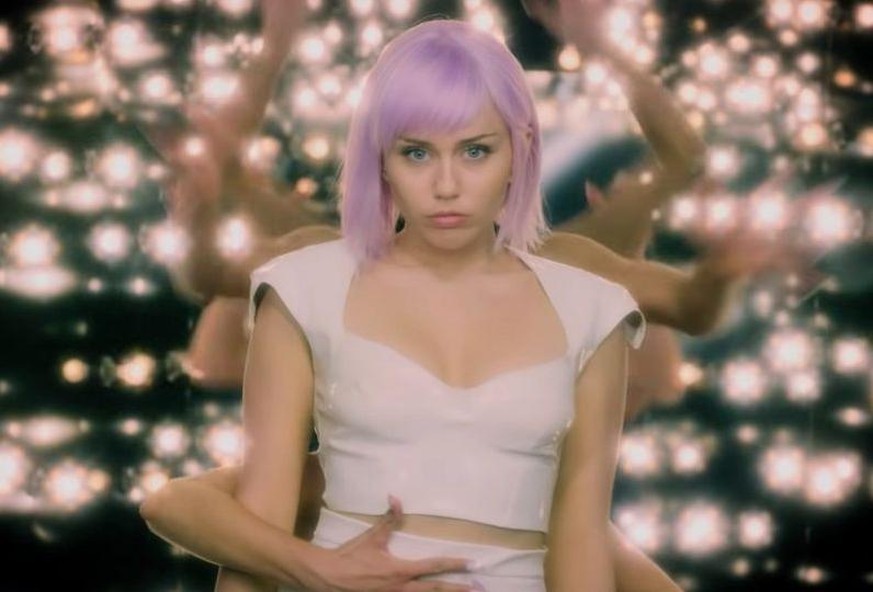 In the fifth season of "Black Mirror" superstar Miley Cyrus gave a guest appearance.Image: Netflix
The dystopian science fiction series "Black Mirror" now enjoys cult status on Netflix. Each episode tells its own story, so the format is designed as an anthology. Technical achievements are often the focus, which are fatal to the characters in the course of the story, and many other modern phenomena such as social media were also addressed by the makers – mostly with a bleak ending.
Season five of "Black Mirror" was released in 2019, after which there was a long silence about the project – until now. As "Variety" reported, a sequel is being planned after legal questions had to be clarified in the past few years.
"Black Mirror" is about to return to Netflix
According to the industry magazine, fans can expect several changes compared to season five. The sixth season should again contain more episodes after the last chapter had only three episodes. In addition, season six will be "even more cinematic", which means in concrete terms that each episode will be treated as a separate film.
The episodes of the fifth season already had a running time of up to 70 minutes, so Netflix may even be going a step further in this regard and confirming the trend of giving even more space to the individual "Black Mirror" stories.
That's why Netflix viewers have had to wait so long
There are several reasons for the long hiatus of the series. Problems arose when producers Charlie Brooker (he is also showrunner) and Annabel Jones left their old company, which initially retained the rights to the series before it was then bought out. In the end, Netflix had to negotiate a deal with the new owners.
Brooker himself was still rather pessimistic about the future of the series in 2020. Opposite to "RadioTimes" he said at the time: "At the moment I don't know what more stories can be told about societies that are falling apart, so I'm not working on any more." He was probably alluding to the corona pandemic, which was first gaining momentum at this point – the reality was apparently already bleak enough for him, there was no need for new "Black Mirror" episodes.
Now, however, the war in Ukraine has also happened, and many people are afraid of a nuclear attack. On Twitter, some users doubt that now is the right time for a "Black Mirror" sequel. Anyway, one user says:
"We've been living in a Black Mirror episode for two years now, so it might be a while before I see the new season."
This user seems to have a similar opinion, her comment reads: "I love 'Black Mirror' but the universe is running out of ideas on how to make things worse for us."
I love black mirror but the universe does not need anymore ideas on how things can get worse for us

— rikki 🤩 (@rikkadoodledoo) May 17, 2022
"I can't say exactly why, but after lockdown 'Black Mirror' hits you differently", can finally be read elsewhere. Whether the pandemic will really be an issue in the coming episodes remains to be seen.
Can't put my finger on why exactly but rewatching Black Mirror post lockdown hits differently

— IGWE TUPAC (@CleanYourNyash) May 17, 2022
Season 6 of "Black Mirror" on Netflix: How long it could take
Incidentally, season six is ​​not to be expected anytime soon anyway, production is still at a very early stage. Actors are currently being cast for the episodes. A start at Netflix before 2024 is rather unlikely.
(yeah)
Source-www.watson.de