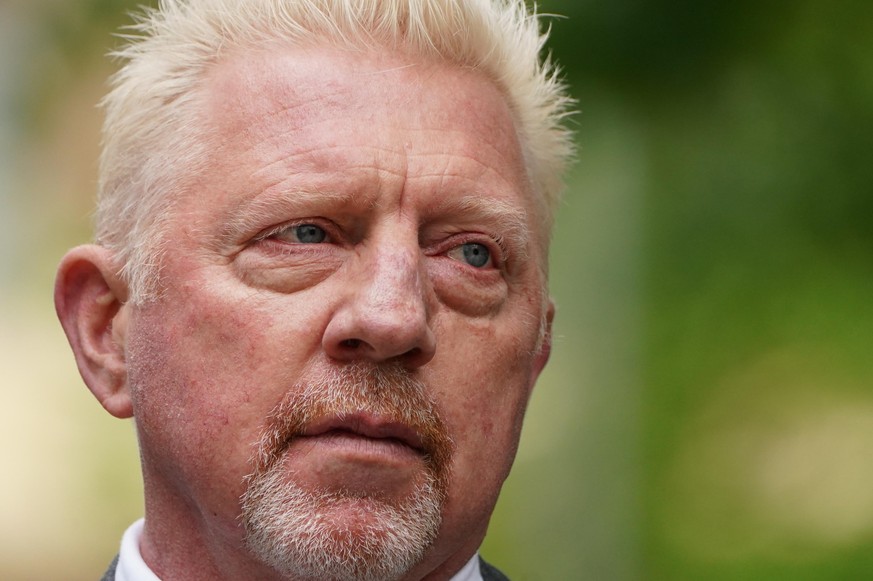 According to "Sun", Boris Becker hopes to be released from prison in London by Christmas.Image: PA Wire / Kirsty O'Connor
Ex-tennis player Boris Becker has been in prison in Great Britain for a few weeks. A British court has sentenced him to two and a half years in prison for delaying bankruptcy. But Becker is said to be hoping that he will be released from Wandsworth prison in London soonerwhich is considered a hard patch.
The British Newspaper Sun quotes an insider who says: "Becker is very confident that he will be back in Germany by Christmas." According to this, the hope of the multiple Wimbledon winner is that he will be deported from Great Britain as a foreign offender at an early stage. In Germany, the rest of his prison sentence could then be suspended and he could move freely again – at least in this country.
But as a foreigner who had been deported, could he work again in England? For this, the "Sun" writes, the deportation would have to be withdrawn later.
Becker is supposed to teach English to foreign prisoners
Becker is in London because he has lived there for several years. However, he does not have British citizenship, so he is considered a foreigner by law. And according to the Interior Ministry there, they can "be considered for deportation at the earliest possible time" if they have received a prison sentence of more than a year. The earliest point in time for Boris Becker is 7.5 months – i.e. in November.
The "Sun" also reports that the ex-tennis star is currently teaching English to other foreign prisoners.
(nick)
Source-www.watson.de