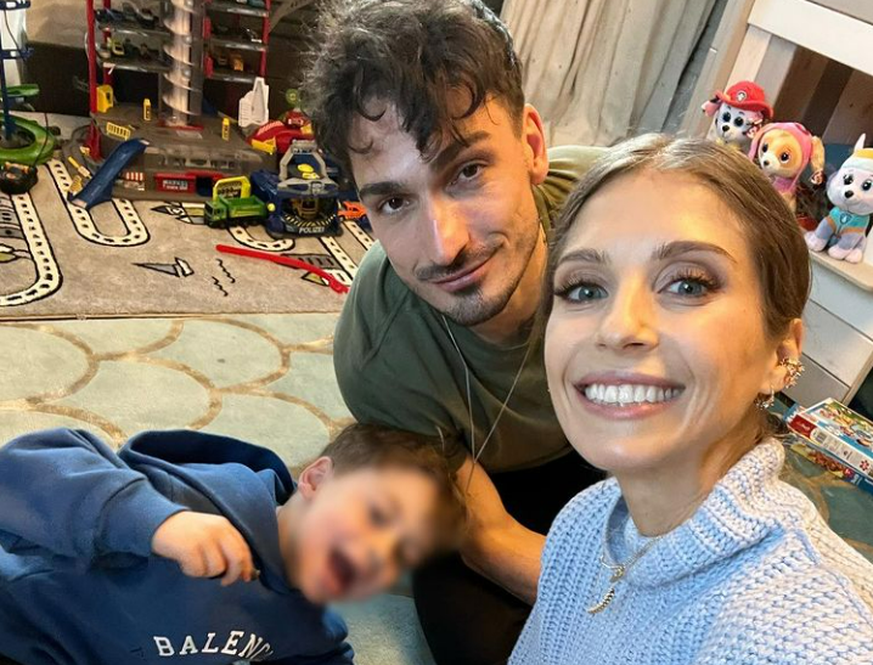 Mats and Cathy Hummels along with their son LudwigImage: Instagram/Screenshot / @cathyhummels
Speculations about an alleged love-off and a separation from Cathy and Mats Hummels have persisted for a long time. The footballer and the presenter have not yet commented clearly on their couple situation.
The Hummels are said to have filed for divorce
The "picture"The newspaper now wants to know: The Hummels have filed for divorce. And they probably did that some time ago.
It was also said from the closest environment of the BVB player that there will be no restart of the couple as a couple.
However, since they did not sign a marriage contract at their wedding, the prolong negotiations.
Cathy Hummels did not want to comment on a request from "Bild". The request to Mats Hummels has so far remained unanswered.
Mats is seen with other women all the time
Footballer Mats Hummels has always been spotted with other women by his side. At first there was speculation about a relationship with table tennis player Lisa Straube. Model and influencer Celine Bethmann apparently had a date with the BVB star. Most recently, kissing photos with another woman appeared.
Ambiguous messages on Instagram by Cathy Hummels
Cathy Hummels takes her around 687,000 followers on Instagram through her everyday life. She speaks about important issues like mental health and depression, which also affect her. She also likes to spend a lot of time together with her son Ludwig and Mats Hummels.
"I don't like changes that much. But accepting them helps you, even if it hurts.(…)"
Cathy Hummels
Ambiguous statements came from her on the social network about the relationship status with Mats. Also today she reported with a cryptic message.
"When one door closes, a new one opens," she wrote in her last Instagram post on Tuesday. "I don't like change that much. But accepting it helps you, even if it hurts. I accept it and as always, I'm as positive as I can."
(and)
Source-www.watson.de