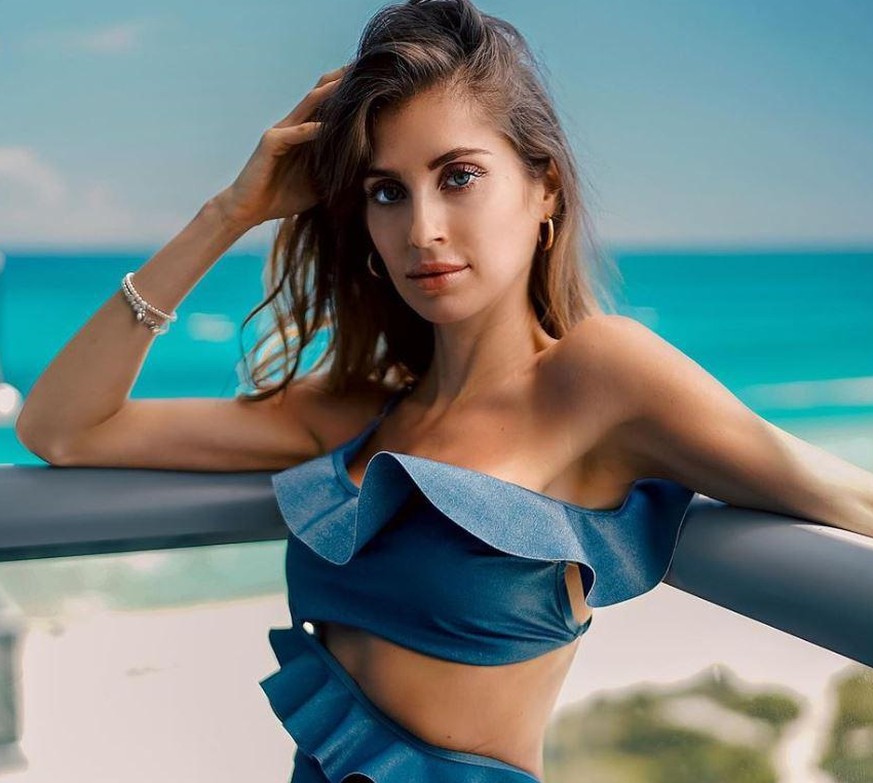 Cathy Hummels is sending a clear message to her fans.Image: Instagram/ Cathy Hummels
Cathy Hummels has built up a large reach on social media over time. Around 680,000 people follow the entrepreneur on her account. There she repeatedly shows private snapshots from her everyday life and also speaks regularly about important topics such as depression and dealing with hate messages. She herself is also exposed to hostilities on the Internet and campaigns against bullying and body shaming.
Most recently, the mother of a son posted a picture on Instagram, which caused a lot of discussion. She showed it relaxed in a bikini during her vacation in Miami. The influencer wrote: "Oops … I fell asleep in the sun!"
It quickly rained down comments such as: "I really like you, but please gain something." And further: "With all due respect, Cathy, a little bit of gain would suit you so well! You have wrinkles on your buttocks from this slim madness." Shortly thereafter, the moderator deleted the picture. Now Cathy defended herself against the comments with another photo.
Cathy Hummels with a clear message
In her story she has now posted a recording of her downside. In addition, Cathy unequivocally used the hashtag "Stop Bodyshaming". She also said in no uncertain terms: "I'm 34. I'm thankful for my healthy body. I've had a baby. I've always had a crease in my ass (some constructive comments from certain people)."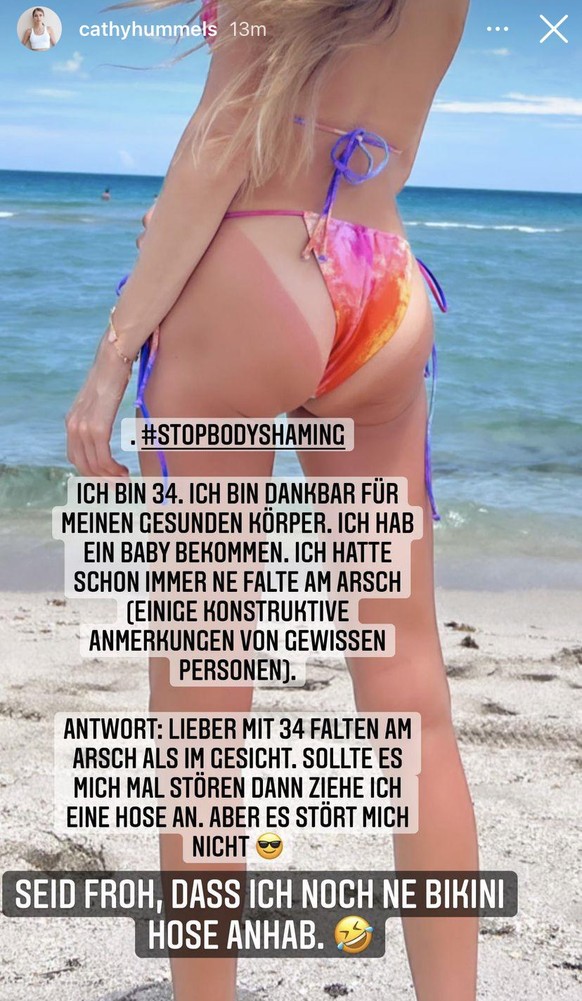 Cathy Hummels made this statement.
And further: "Answer: I'd rather have 34 wrinkles on my ass than on my face. If it bothers me, I'll put on pants. But it doesn't bother me." With a laughing smiley face, she quipped: "Be glad I'm still wearing bikini bottoms." In any case, she is currently "very grateful," she confirmed in another story post.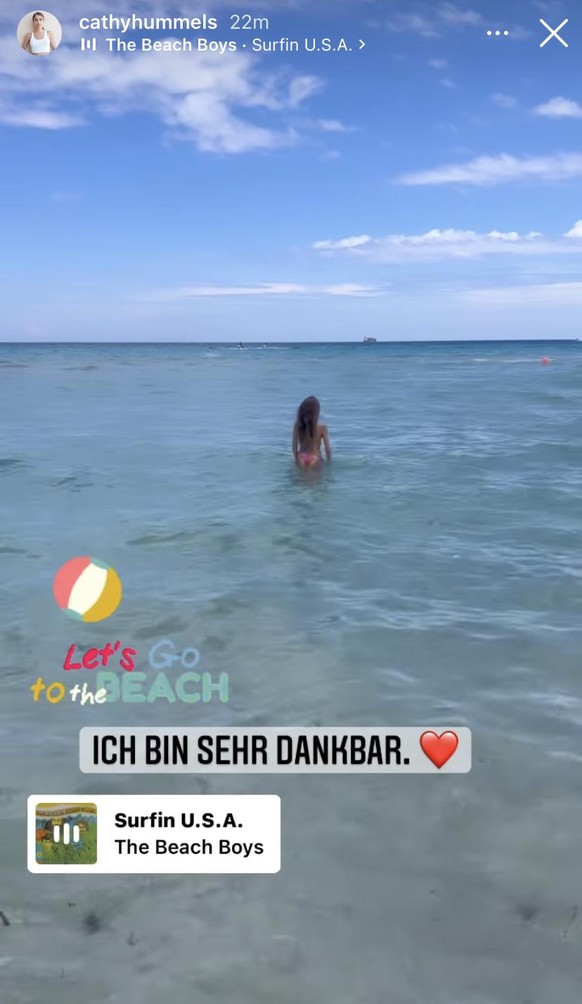 Cathy Hummels is currently enjoying her vacation.Image: Instagram/ Cathy Hummels
Cathy Hummels is known for using humor in awkward situations. in one RTLinterview, she just made it very clear: "I just see everything with a wink and as long as I know what's good for me and what's not, everything's fine. When people are stupid to me, even in public, I've never been spoken to in a condescending manner. And believe me, I've had many situations where I could have countered."
(iger)
Source-www.watson.de