BARCELONA, SPAIN.- Christian Nodal continues to make headlines and this time thanks to the trip he made with the rapper -and possible romance- Cazzu to Barcelona, ​​Spain, the city where his ex-fiancée currently lives Belinda.
This is how he showed it through his social networks, where he shared an image from the singer's backstage and shortly after, the Argentine confirmed that they were together with a photograph of the same place with the location stating that he was in the "Spring Sound 2022".
The presence of celebrities in the same city where the interpreter of "El Sapito" lives began to generate rumors that it would have been with the intention of making her jealous, although others also considered that it was simply a coincidence.
You have to remember that Barcelona was one of the places where 'Nodeli' had a good time together. In fact, it was right there where the marriage proposal took place.
READ: The funniest memes for Christian Nodal's change of look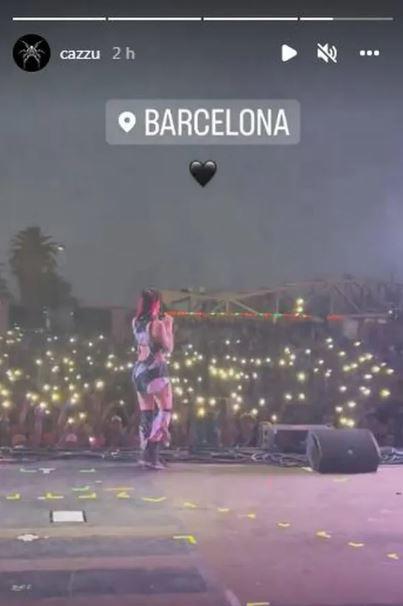 New relationship?
Christian Nodal Y Cazzu They were caught holding hands in Guatemala, however, neither of them has confirmed whether or not they are in a love relationship.
Another aspect that has caught the attention of users is that the interpreter of 'Botella after bottle' had a new tattoo on his face and it could be related to his relationship with Cazzu.
It is a spider web on her forehead and the link with the rapper began to be speculated because the logo of the famous new musical album is a spider.
ALSO: "What I needed was a princess", Rebel Wilson introduces his girlfriend
Source-www.elheraldo.hn