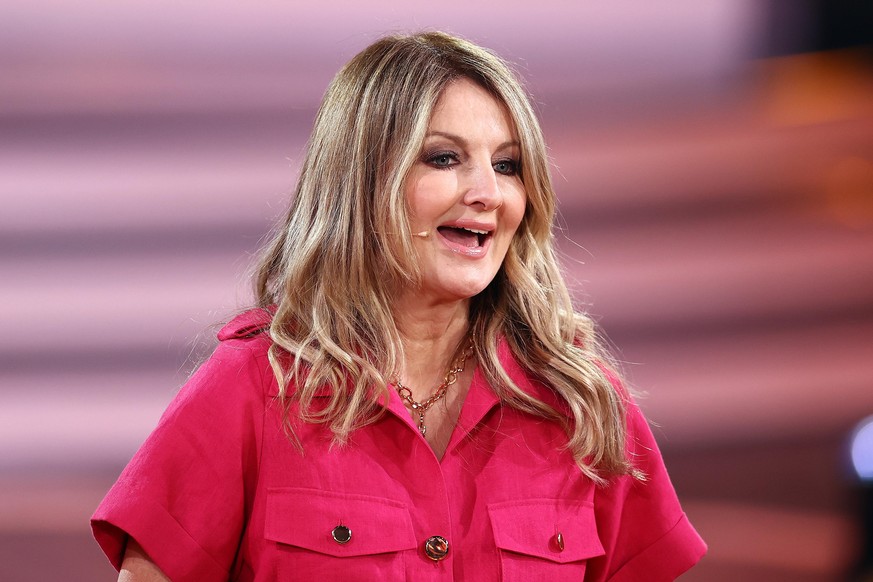 Frauke Ludowig now told how much she suffered from Corona.Image: Pool/Getty Images
Large TV productions are currently facing major challenges due to corona infections. The popular dance show "Let's Dance" in particular has to do without the stars of the show from time to time. After Joachim Llambi, Hardy Krüger jr., Andrzej Cibis, Malika Dzumaev, Lilly zu Sayn-Wittgenstein-Berleburg, Caroline Bosbach, Timur Ülker and Kathrin Menzinger were infected with the virus. Krueger Jr. later even dropped out completely because he got bronchitis.
At the beginning of March, RTL also announced that Frauke Ludowig, who then moderated the "Exclusive Special – Let's Dance", also tested positive. Bella Lesnik stepped in for her at short notice. Now the 58-year-old reported to the German Press Agency on the sidelines of Berlin Fashion Week how much Corona was troubling her.
Frauke Ludowig spoke openly about her corona infection
Shortly after the announcement that Frauke Ludowig was infected, it was clear that she was struggling with the infection. Speaking on the entertainment show's Instagram page, she said: "Unfortunately, it has gotten to me too, the daily corona test was suddenly positive. Unfortunately, I'm only following 'Let's Dance' from bed today."
Now Ludowig explained at the Fashion Week in Berlin that she was even thrown off track for a short time by her corona infection. "I had a really difficult three days, lay really flat with everything that goes with it. Chills, fever and nausea"so the presenter of the RTL magazine "Exclusiv – Das Starmagazin".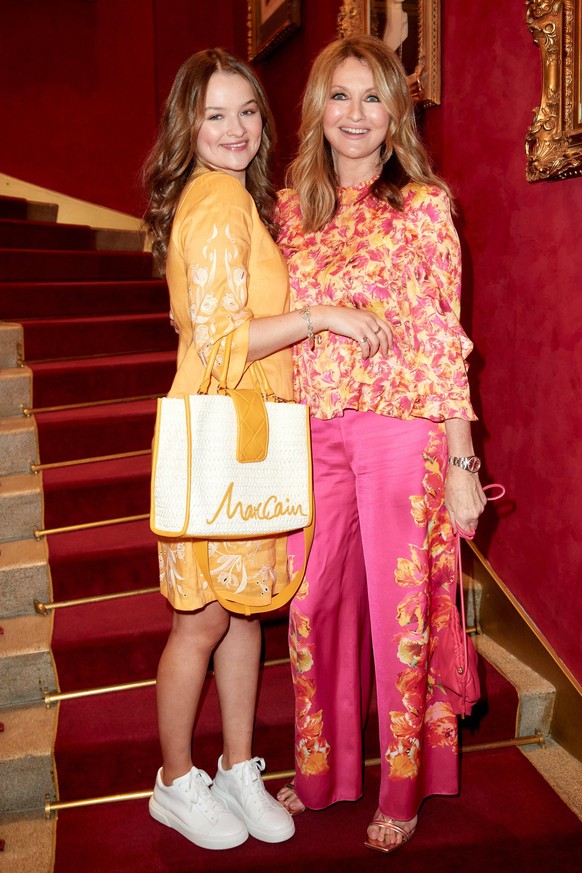 Here you can see Nele and her mother Frauke Ludowig at the Marc Cain fashion show.Image: IMAGO/ Event Press
And further: "I always thought I wouldn't get it, but the truth was, I got it." After a few days, however, she felt better again. Particularly bitter: Her daughter Nele, with whom she now attended Marc Cain's fashion show, was also infected. Now, however, both beamed happily into the photographers' cameras and showed that they had recovered from Corona.
(iger)
Source-www.watson.de