Pure chaos on ARD: Caren Miosga has a lot to do with her interlocutors and guests in a new edition of "Tagesthemen". The news anchor has to put up with a lot on the show on Sunday (January 8).
The reason for the confusion in the "daily topics" studio is an extremely good one. The characters of "Sesame Street" are celebrating their 50th anniversary and have been invited to be part of the ARD news program as part of this celebration. Too bad that Caren Miosga is the only person in the room who has to try to tame the angry hand puppets.
Guest reporter confused "Daily Issues" spokeswoman Miosga with Judith Rakers
With every live switch to "Sesame Street", Caren Miosga's nerves seem to be getting more and more strained. That's not because characters like Wool or Horse wouldn't do a good job as a correspondent, but because of the way they say goodbye to the audience. As is well known, after a live switch, the reporter in front of the camera gives the floor back to the studio, where the ARD moderators present the next topics. However, there are some embarrassing blunders during those moments on the 7.20am Sunday morning broadcast.
Thus, Wolle ends his contribution with the words: "I give back to Judith Rakers." Oops! The sheep probably confused the speaker with her colleague, who was also blonde. "My name is Caren Miosga, wool," she corrects him immediately. But it shouldn't be the only slip of the tongue. After a live switch to the horse, he says: "We're giving back to Susanne Daubner." Visibly annoyed, the moderator rolls her eyes. "Miosga, my name is Miosga," she replies contritely. An end to the faux pas is far from in sight.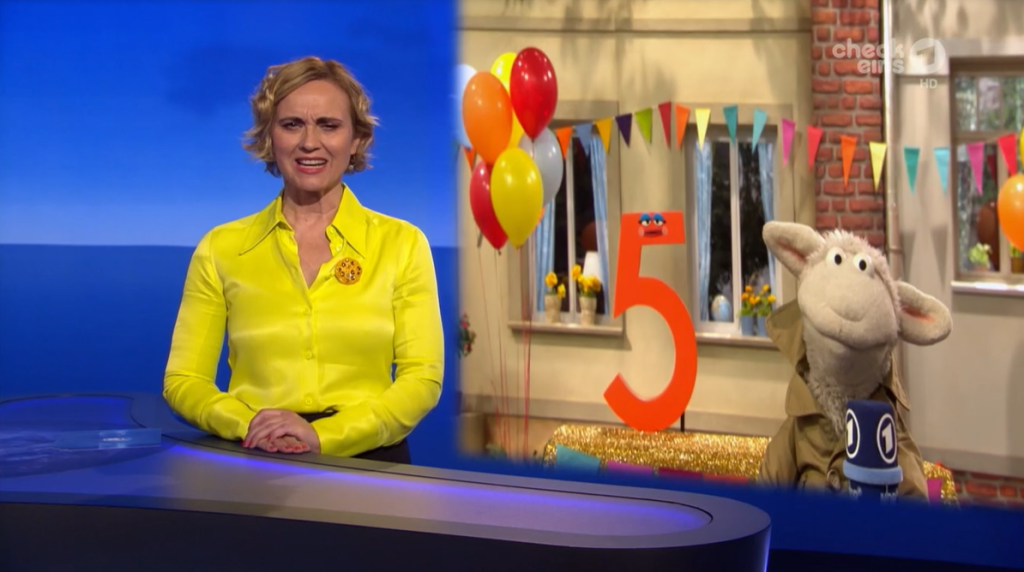 "Daily issues" star Caren Miosga presented – that's behind it
When Caren Miosga hands the floor back to the reporter sheep, she is greeted with the words "Hello, Ms. Maischberger". Admittedly, the confusion is getting more and more crazy. Caren Miosga leaves the misstep uncommented this time and just looks embarrassed at the ceiling. The "Daily Issues" sketch can no longer be surpassed in terms of comedy. At the end of the show, the "Sesame Street" stars storm the ARD studio and join Miosga behind the moderation desk.
When Wolle finally addresses her by the name of Anne Will, the journalist has had enough. "No, that's not right!" she bursts out. In the end, of course, the speaker takes it with humor, dissolves the gag and congratulates the "Sesame Street" production on its 50th anniversary.
---
More news:
---
Incidentally, behind the constantly wrong names could be a nasty joke by the "Tagesthemen" editors. Because: In fact, in an interview in January 2022, Caren Miosga was addressed several times by her counterpart with a false name. In conversations with ex-ambassador Wolfgang Ischinger, she is repeatedly called "Ms. Slomka". Not even her polite hint – "My name is Miosga" – dissuades the politician.
Source-news.google.com