Dieter Bohlen can be seen here in the season 13 finale of "DSDS".Image: getty images
It's the surprise comeback of the week: After a year's break, Dieter Bohlen will be back as a juror on "DSDS" in 2023. The 20th season of the casting format will take place next year. At the same time, it should be the last edition of "Deutschland sucht den Superstar", as RTL confirmed in a press release. Bohlen said of his "DSDS" comeback: "I always said: I had a great time at the station, I felt at home. That's why I'm very happy to be back at 'DSDS'. We will put on a hammer show and, I hope, be on everyone's lips again."
The majority of fans reacted enthusiastically to Bohlen's return, many had repeatedly emphasized during the past season how much they would miss the 68-year-old in the "DSDS" jury. Ex-jurors and former candidates have also spoken out about the sensational report. One person doesn't care about the reunification of "Deutschland sucht den Superstar" and Dieter Bohlen: Menowin Fröhlich.
Also worth reading: Media expert explains reasons for the cancellation of DSDS
Bohlen back on "DSDS": Menowin Fröhlich is "latte"
The now 34-year-old tried his luck twice in the casting show. In 2005 he sang in front of the jury, which at the time consisted of Dieter Bohlen, Sylvia Kollek and Heinz Henn. Menowin also made it into the last 20 candidates, but due to his arrest he had to drop out.
In the seventh season, which aired in 2010, he finished second behind winner Mehrzad Marashi. For Dieter Bohlen's "DSDS" comeback, he now said "picture":
"I don't really give a damn if he's coming back now."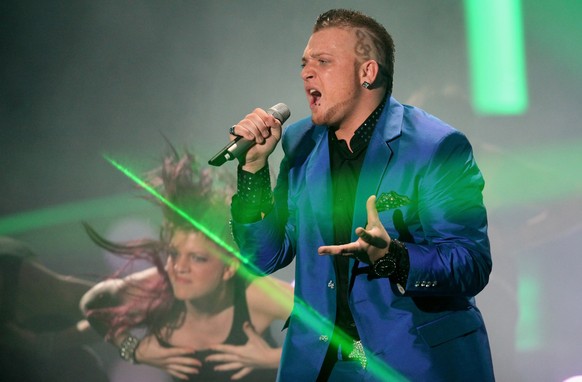 Menowin Fröhlich as a finalist in "DSDS" 2010.gettyimages
Although his testimony suggests otherwise, Menowin bears no grudge against his former mentor, quite the opposite. "I have a lot of respect for him because he did things that no one else can do all by himself"he made clear.
As a "DSDS" candidate, Menowin was particularly supported by Dieter Bohlen, but it was not the case that he was in constant contact with Dieter as a participant. At the same time, however, he added: "But our connection was always good."
Ex-"DSDS" juror gives a clear verdict
Luca Hänni, "DSDS" winner from 2012, commented in more detail on Bohlen's comeback. In an interview with "spot on news" he says: "Now they have a year without it [ihn] tried it and now it comes back. I think people are all happy about that. That's nice." He already suspected that it would come to that.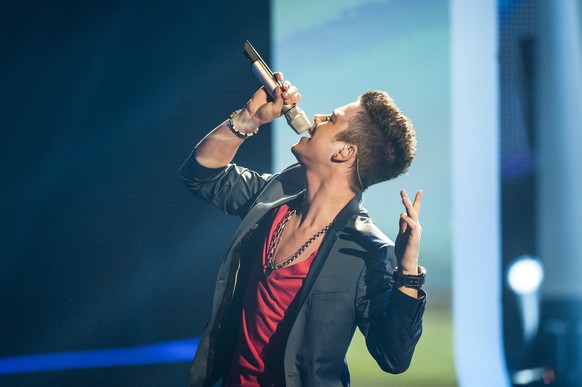 Luca Hänni 2012 on "DSDS", which he finished as a winner.gettyimages
And ex-"DSDS" juror Anja Lukaseder said to watson: "I think it's really funny that RTL is bringing Dieter back. RTL's big speeches about why he's no longer there are probably forgotten…. Dieter should do the whole thing!" In her eyes, no one needed the "softened version" from last time. "It was embarrassing," she judged harshly.
(swiss)
Source-www.watson.de