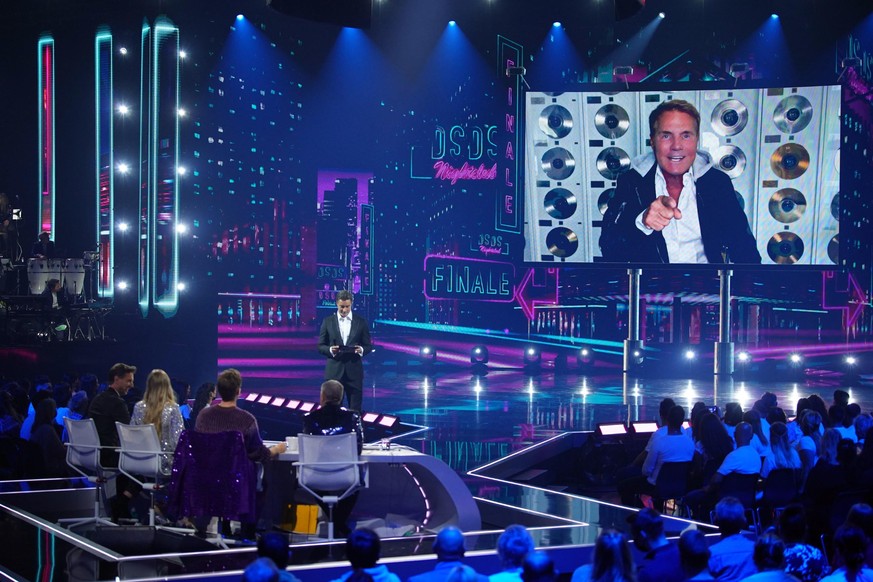 Dieter Bohlen reported to the "DSDS" finalists via video message.RTL / Stefan Gregorowius
Germany has a new superstar: Harry Laffontien won the 19th season of "DSDS" and is the successor to last year's winner Jan-Marten Block. On Saturday, the circus artist prevailed against his brother Gianni Laffontien and against the two finalists Melissa Mantzoukis and Amber van den Elzen. His winning song "Someone To You" comes from "DSDS" judge and producer Toby Gad, who wrote and produced the title.
With this year's season of "Deutschland sucht den Superstar" the first edition of the casting show without Dieter Bohlen ended on Saturday. RTL dismissed him as a juror for "DSDS" in 2021. Pop star Florian Silbereisen took over his task this year. In addition to Toby Gad, singer Ilse DeLange was also on the jury in 2022. Bohlen was not mentioned at all throughout the season, but in the finale of "DSDS" there was a surprising appearance by the pop titan.
Dieter Bohlen: Forgiving words after "DSDS" was thrown out
Before the finalists were allowed to present their season highlight in the first round of the evening, Silbereisen made an announcement: "There is a big fan of yours who is crossing his fingers and sent us a video." This someone turned out to be Dieter Bohlen, who addressed a few words to the four remaining candidates in the video:
"I wish you all the best for tonight that you make your dream come true. Just like the winner Pietro Lombardi did on 'DSDS'. We released a record yesterday. It's already number one everywhere. That's exactly what I wish you all too. "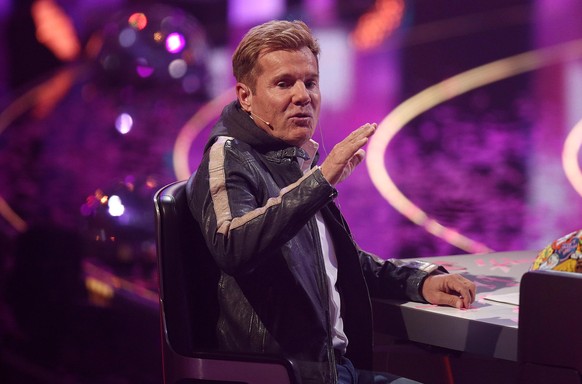 Dieter Bohlen was a juror at "DSDS" from 2002 to 2021.Image: Getty Images Europe / Florian Ebener
Bohlen and Pietro Lombardi's new number one hit is a cover of the modern-talking classic "You're My Heart, You're My Soul", which the two recorded with rapper Katja Krasavice.
In his video message, the 68-year-old also gave the young talents a tip to take with them: "It's very simple: Be yourself and don't pretend. Shoot it out! Show people what you've got. Then you can do it. I'll keep my fingers crossed for you." Bohlen's unexpected short appearance was rewarded with loud applause in the studio.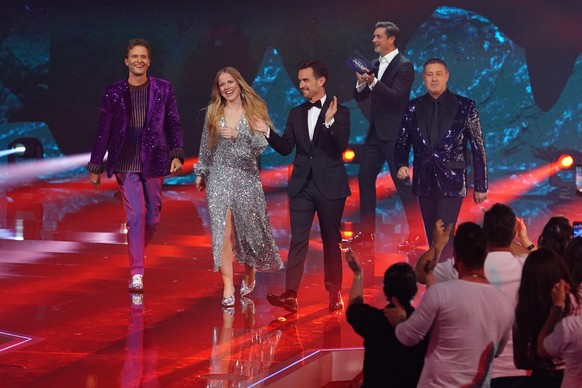 Joachim Llambi was a guest judge on "DSDS" in the final.RTL / Stefan Gregorowius
And the viewers in front of the screens were also happy to see the long-standing "DSDS" jurors again. "Bohlen back at 'DSDS'. Even if it was just a greeting, he was there and the applause was clear! Next year 'DSDS' like this year but with Dieter Bohlen", wrote one user, for example. Others were also amused by Dieter's video: "Seriously now? They used some rejuvenation filter there? Or was someone just parodying Dieter and I don't get it?"
That sucks for me 😂. #RTL has clearly noticed how strong the odds without #Dieter #planks at #supertalent and #DSDS slipped into the basement!
The realignment of DSDS without freaks, with a live band, Marco Schreyl, etc. is really great, only Dieter is still missing.

— David 🕊️ (@_Kt4D_) May 7, 2022
Brother duel in the final of "DSDS"
After the first round with the season highlight, all candidates performed a new song and then the first decision was made: Gianni Laffontien and Melissa Mantzoukis were voted out by the audience. This gave only Amber and Harry the chance to sing Toby Gad's song in their versions, which turned out to be very different. Amber's version of "Someone To You" was a ballad, while Gianni turned the song into an up-tempo number. After his performance, he said, "I sang for my brother." Completely touched, Gianni had to fight back tears in the audience.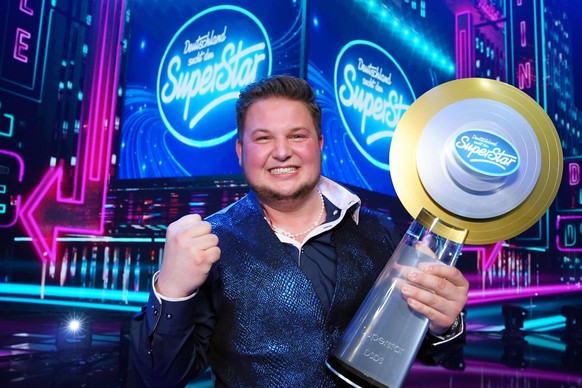 Harry Laffontien is this year's winner of "DSDS".rtl / stefan gregorowius
Shortly before midnight the result was finally known and moderator Marco Schreyl declared Harry Laffontien the winner. In addition to the trophy and a record deal, the 21-year-old can also look forward to 100,000 euros in prize money. He already has very specific plans for the money: "A big plan is that our family stays together and we settle down."
(swiss)
Source-www.watson.de