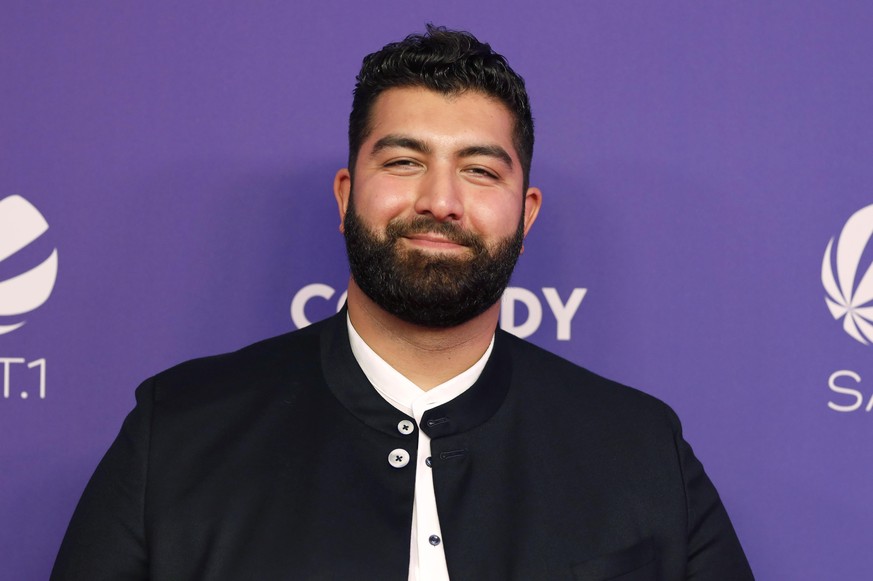 After his comment on an alleged rape joke, Sat.1 distanced itself from comedian Faisal Kawusi. Image: Geisler-Fotopress / Christoph Hardt/Geisler-Fotopress
Joyce Ilg's "knock-out joke" continues to spread widely. His controversial reaction to the scandal now has consequences for comedian Faisal Kawusi.
Background: Actress Joyce Ilg, who is with comedian Luke Mockridge, against whom there are allegations of rape, shared a photo with a provocative caption on Easter Sunday. "Did any of you find eggs here? I just got a few knockout drops," she wrote in a photo she shared with Luke Mockridge.
This triggered a wave of outrage. Joyce Ilg was accused of making fun of victims of sexualized violence.
Songwriter Silvi Carlsson also commented: "I almost died from knockout drops. Not cool, Joyce. Again". Faisal Kawusi then intervened. "Next time I'll increase the dose, I promise," wrote the 30-year-old to Silvi Carlsson.
Kawusi was heavily criticized for this comment. His former in-house broadcaster Sat.1 was also confronted with many requests to distance himself from the controversial comedian – which has now happened.
The collaboration with Kawusi ended last fall "for reasons" and it will remain so, the broadcaster tweeted. Kawusi has not had its own show for two years, Sat.1 noted.
Noted. Faisal Kawusi has not had his own show for 2 years @sat 1. With the celebrity baking last fall #SAT 1 the cooperation with Faisal Kawusi clearly ended. For reasons. And of course it stays that way.

— SAT.1 (@sat1) April 20, 2022
Author Jasmina Kuhnke accuses the broadcaster of using double standards. She wonders why the separation from Kawusi is not a problem, while Luke Mockridge and Joyce Ilg – with whom Sat.1 has already worked – do not want to comment.
Kuhnke, who calls herself "quattromilf" on Twitter, assumes that this unequal treatment is due to Kawusi's skin color. Comedian and writer Shahak Shapira also harshly criticizes the station's supposed double standards on Twitter.
Dear @sat 1 Team, I would be very interested to know why it is not a problem for Faisal to end the cooperation, but for Luke and Joyce there is still no comment from you. Is it perhaps also because K. is not white? It's striking.

— Quattromilf (@ebonyplusirony) April 20, 2022
Kawusi himself has apologized in his Instagram story for his "statement made" and announced that he will withdraw from social media for the time being. It was not wise and he would think about how he would like to behave publicly in the future.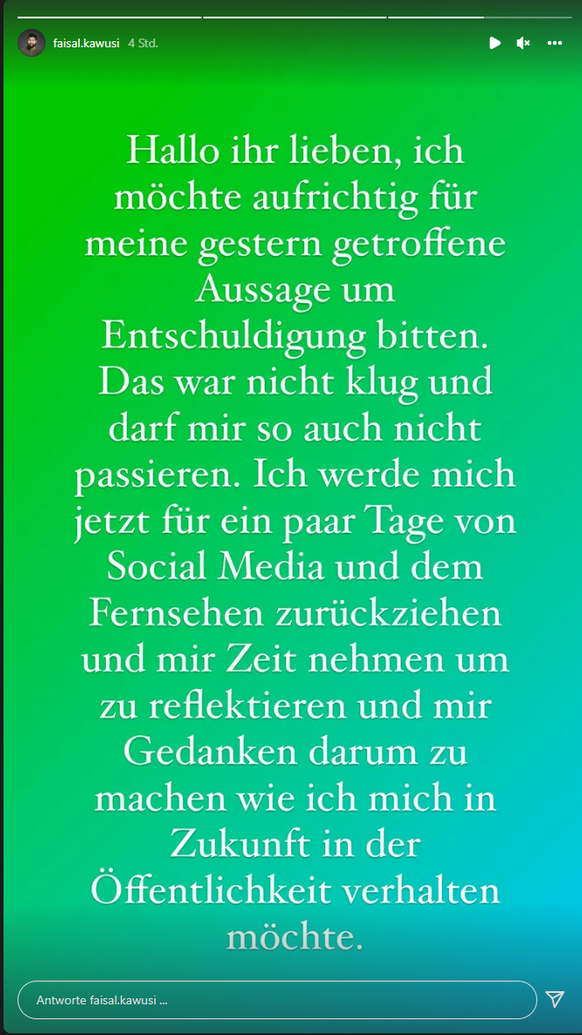 screenshot/instagram/faisal.kawusi
(nick)
Source-www.watson.de