Today Sunday December 25, Christmas Day, the most famous faces have filled their social networks with photographs alluding to the celebration.
The famous Salvadorans celebrated Christmas Eve and Christmas with great joy, which are celebrated on December 24 and 25, respectively. This was evidenced in the photographs that many published on social networks, in which they showed how much fun they had with their loved ones and friends.
They also took advantage of these publications to wish their followers the best wishes on those two important dates.
READ ALSO: Famous birthday boys on Christmas Eve and Christmas
Posing in front of the Christmas tree, many Cuscatlecan celebrities stated that they had a wonderful time in an atmosphere impregnated with love and peace.
Below, we show you some Christmas images shared by Salvadoran luminaries on television and social networks.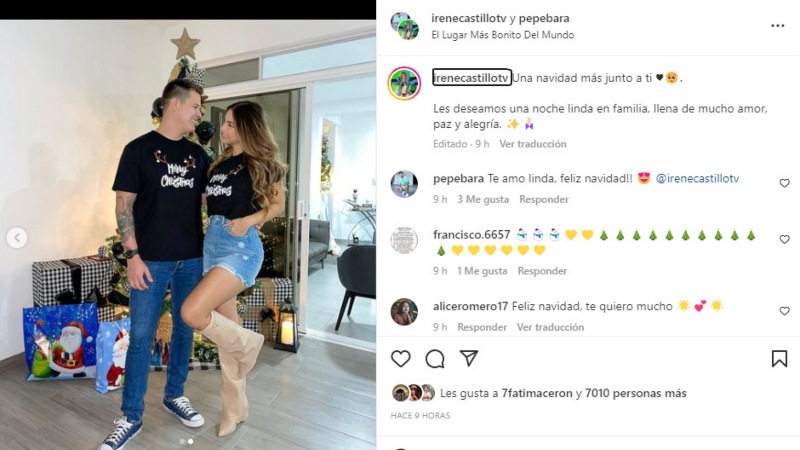 Irene and Pepe
Could Irene Castillo and Pepe Barahona be happier? Possibly not. Yes, this famous couple have been able to enjoy Christmas Eve together.
"One more Christmas with you," Irene wrote in a photo posted on her Instagram account.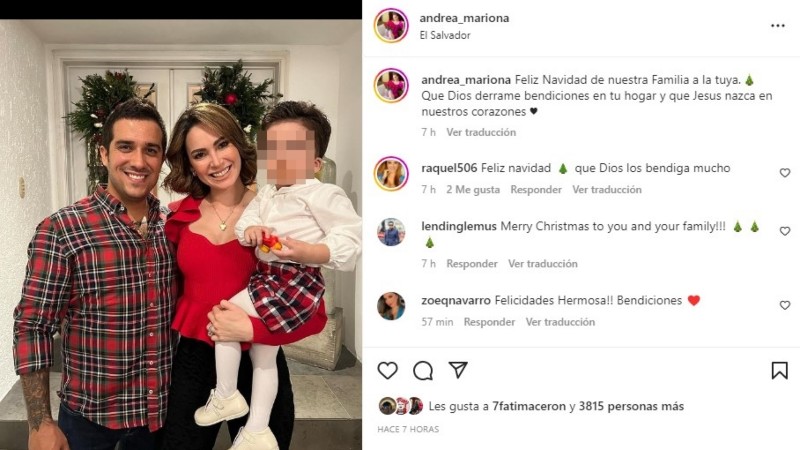 Andrea Mariona
From her home Andrea Mariona has shared this beautiful family photograph that features her charming son Francisco as its protagonist.
"Merry Christmas from our family to yours. May God pour out blessings in your home and may Jesus be born in our hearts," said the host of "Long live the morning."
YOU WILL BE INTERESTED: Nicolle Figueroa returns to the old ways! The Salvadoran showed a lot of skin and made an impact with her figure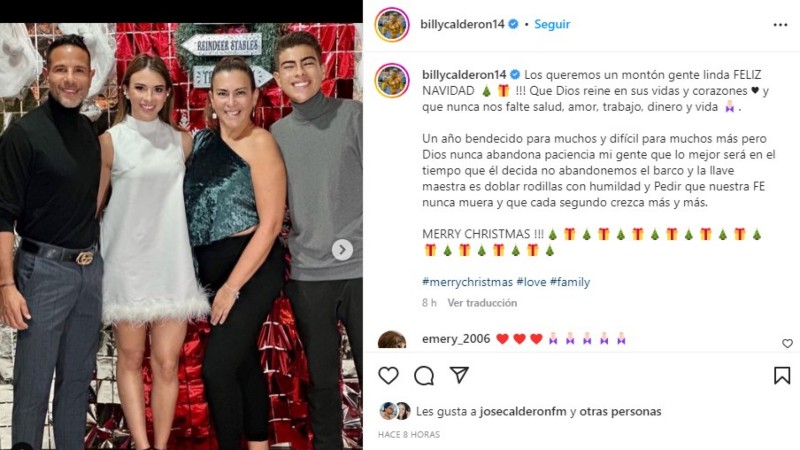 Billy Calderon
Billy Calderon he is grateful to God for having a very close family. On Christmas Eve he had a wonderful time with his wife Patty and his two children.
"We love you a lot of beautiful people. Merry Christmas! May God reign in their lives and hearts and may we never lack health, love, work, money and life!" Billy said.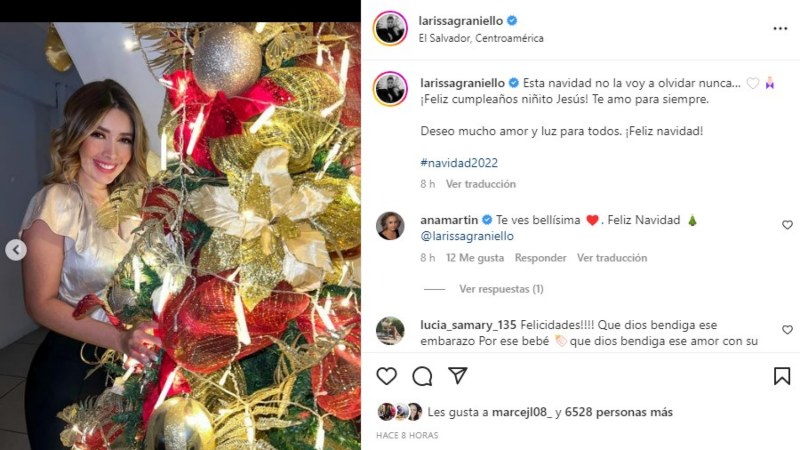 Larissa Graniello
"This Christmas I will never forget it… Happy birthday little boy Jesus! I love you forever," Larissa Graniello wrote in her December 24 post on Instagram. She knows that special blessings from her will come into her life next year.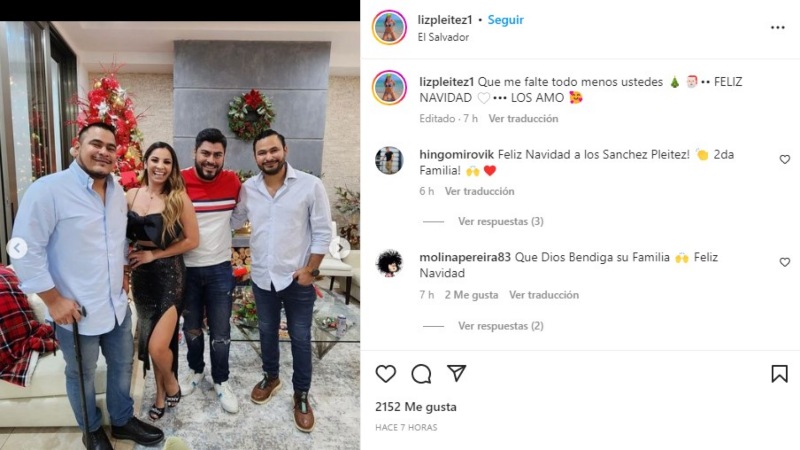 Liz Pleitez
Liz He took advantage of his Instagram account to show the world how good it feels to be next to his brothers.
"That I miss everything except you. Merry Christmas! I love you! Wrote the host of "Take it away".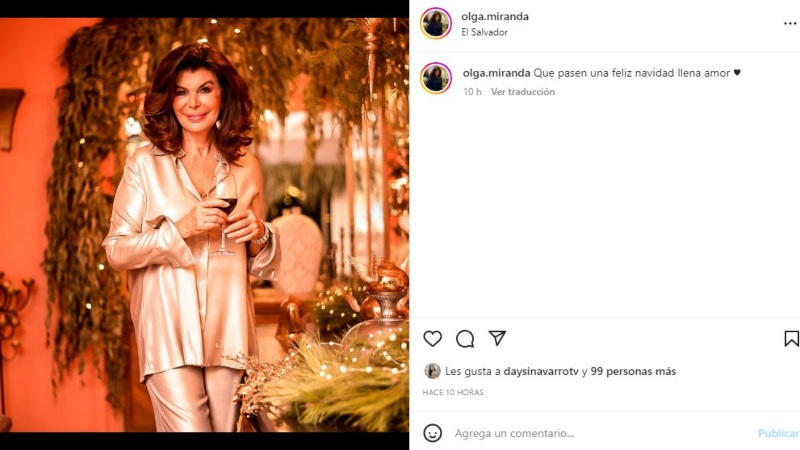 Olga Miranda
On December 24, the very famous Olga Miranda toasted and expressed her good wishes to her followers. She shared a postcard where she is seen posing in front of a beautifully decorated mirror. "Have a merry Christmas full of love," said the influencer and culinary art expert.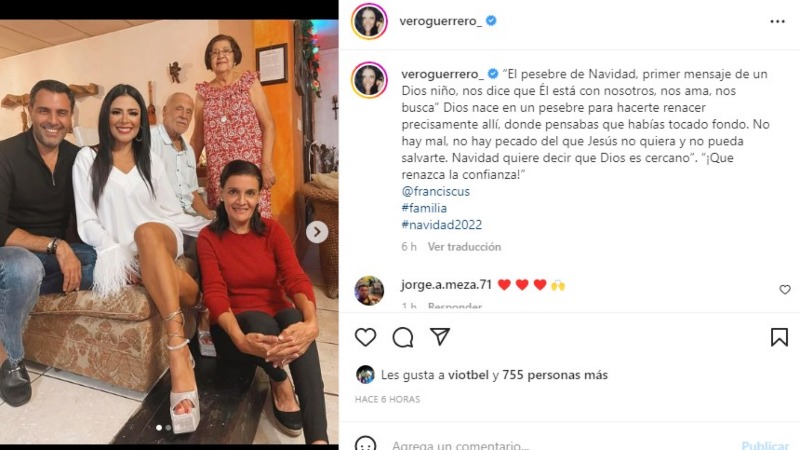 Veronica Guerrero
"On this Holy night our best wishes for happiness for all", was the description of a photographic series that he shared Veronica Guerrero on his Instagram account.
The images show her with her husband and daughters and sharing a moment of happiness with her parents and siblings.
RETURN TO THE HOME PAGE
Source-news.google.com