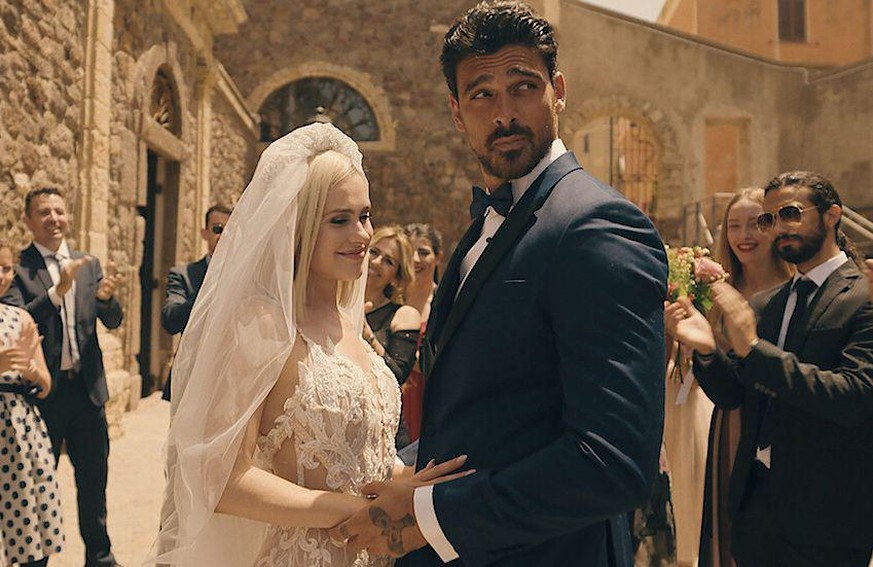 "365 Days: This Day" is very successful on Netflix, just like its predecessor.Image: Netflix
Like its predecessor, the erotic thriller "365 Days: This Day" is very successful on Netflix, and on the day of its release the film stormed to number one in the Netflix charts in several countries. For many, the trashy flick seems to have something of a car accident, you just can't look away – so shortly after the release, among other things, a spectacular twist towards the end caused mocking comments on social media.
However, the film also hides a technical error that should go back to Netflix. As a viewer writes on Twitter, the audio track has slipped in one scene – a glitch that can certainly be avoided, which is surprising for the world's largest streaming service.
"365 Days: This Day": A splash sounds too early
We are talking about the scene in the 54th minute when Laura throws her cell phone into the sea after calling her mother and telling her about the disappointment with Massimo. A splashing noise is associated with the impact on the water, but this can be heard a moment too early. Somehow the picture and soundtrack got mixed up there. In any case, the fan scoffs:
"'365 Days' just made us accept that moment as OK."
Admittedly, in a way, the error even contributes to the special B-movie charm that the sequel exudes at every nook and cranny anyway. So there's definitely enough to laugh about, and that's not only due to the script, which also has an extensive shootout in store in the finale.
"365 Days 3" probably already finished
Incidentally, the second part that has now been published is very likely not the end of the series: since the book consists of three volumes, at least three films are possible, and Netflix also wants to exploit that.
The streaming service announced a third film two years ago. Originally, part two and part three were supposed to be shot one after the other and we can assume that this really happened in the summer of 2021 – at least there are no indications to the contrary.
So nothing stands in the way of an early release of the next film, presumably the material is currently in post-production. However, there is no exact release date for "365 Days 3" yet.
(yeah)
Source-www.watson.de