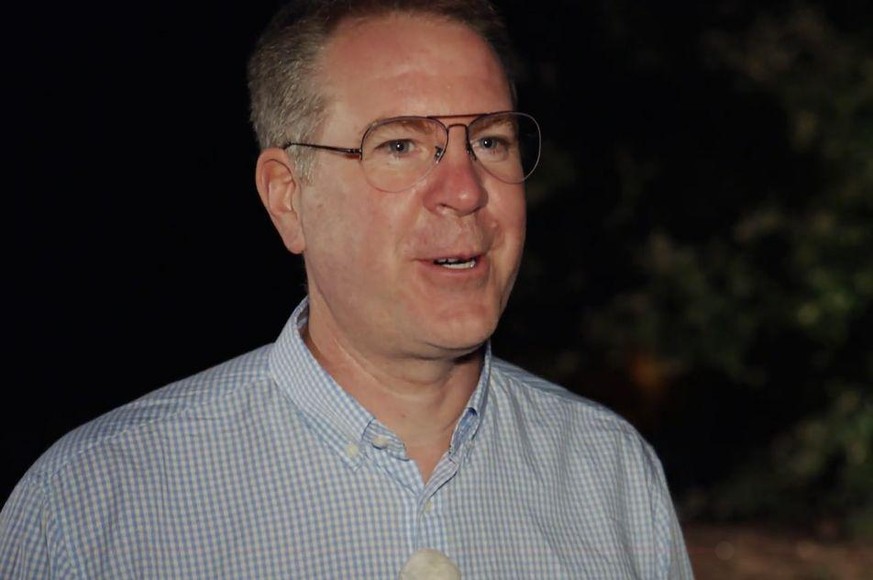 Apparently, Alexander has a difficult time with Rolinka.Image: RTL
Four farmers and a winemaker are currently looking for happiness in love with "Bauer sucht Frau international". Rolinka, who actually comes from the Netherlands, runs a wine and olive cultivation business in southern France. With Alexander and Frank, she has invited two men whom she would like to get to know better. However, as the third episode shows, at least Alexander got off to a rocky start: when he got up on the first morning of the Hofwoche, not a soul was to be seen.
So he initially does his morning exercise routine alone, but even then his opponent and Rolinka are not in sight. The 51-year-old has to wait a while. Finally, it turns out that the farmer had taken her dogs for a walk – and simply took Frank with her, while Alexander stayed behind on the property.
"Farmer is looking for a wife": Farmer leaves candidate on the farm
Understandably, Alexander is not at all happy about the situation. "What I found very sad is that I sat here alone for a very, very long time this morning," he clarifies, adding:
"The only thing I wished for was for me to stand up and Rolinka is there. That would have been a very nice gesture."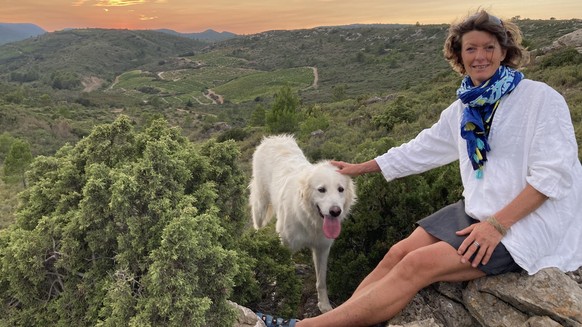 Rolinka went for a walk with her dogs in the morning.Image: RTL
When Rolinka and Frank finally arrive, the candidate doesn't show his disappointment. "Was it good?" He even asks Frank. He, in turn, admits after the trip in front of the RTL cameras: "This morning I didn't think about Alexander at all. But that's not meant badly. I was just allowed to enjoy the time that I was on the road with Rolinka. In this respect, Alexander was totally ignored as a rival."
It gets even more irritating for Alexander when his opponent reveals: "Yesterday we stood together and made an appointment for 9 a.m. And at 9 a.m. we leave on time." Apparently the auditor knew nothing about this plan. Rather, his version is: "I actually thought that someone would be there when I got up because we had arranged to have breakfast together."
Finally, Alexander describes his inner reaction as follows: "Of course it's kind of a strange feeling. I don't know if I feel left out, I have to wait and see." Even before that, however, it was indicated that Rolinka is more on the same wavelength as Frank. In the previous episode, for example, she judged a situation in which Alexander really wanted to spread a good mood: "That's probably his humor, but I don't know if I really find it funny."
Incidentally, after the walk with Frank, she finds it difficult to assess Alexander. "It's difficult to say how Alexander feels. Maybe he was happy that he could sleep a little longer instead of having to walk the dogs," she speculates – and is probably wrong.
When it comes to sports, Alexander can't score points either
Near Rolinka's adopted home is the Pic du Canigou mountain peak, which she says she has scaled several times – 35,000 steps per route. In "Bauer sucht Frau" the winemaker asks her two guests if they can imagine going on such a trip with her, whereupon Frank is immediately enthusiastic, while Alexander hesitates. The latter is rather wondering what Rolinka actually means by "sporty".
Frank has been able to score better with Rolinka so far.Image: RTL
The farmer, on the other hand, has probably already formed an initial judgment in this regard, which is not particularly positive: "Although Alexander says he's very athletic, it doesn't actually look to me like he's very athletic – but I could be wrong.", she tells RTL. For the candidate, this is of course the next setback. Basically, Rolinka seems to have already made her choice…
(yeah)
Source-www.watson.de