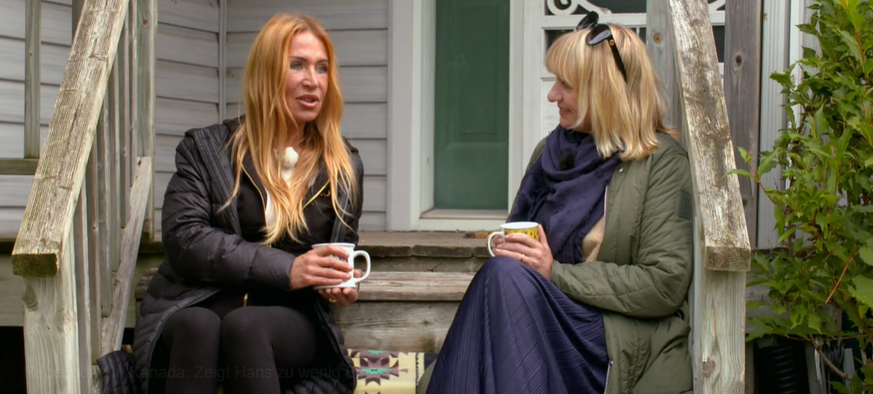 Nina and Danielle are disappointed with "Bauer sucht Frau" candidate Hans.rtl
Another farmer from "Bauer sucht Frau International" disappoints his ladies-in-waiting. Even coffee farmer Félix from Peru did not leave a good impression on the candidates Monika and Simone.
After a long flight from Germany and an arduous car journey from Lima to Oxapampa, Félix told the ladies that there was currently no hot water available. In addition, there were no separate rooms. An absolute no-go for Monika – for this reason, the native Czech said goodbye to a hotel and stayed the night there. In the meantime, Félix has given Monika the sack and is spending the rest of the farm week with Simone, who was able to adapt better to the given circumstances.
But also Hans, who lives in Canada and runs an animal and self-sufficiency farm with alpacas, llamas, horses and goats, does not (yet) make his ladies-in-waiting completely happy.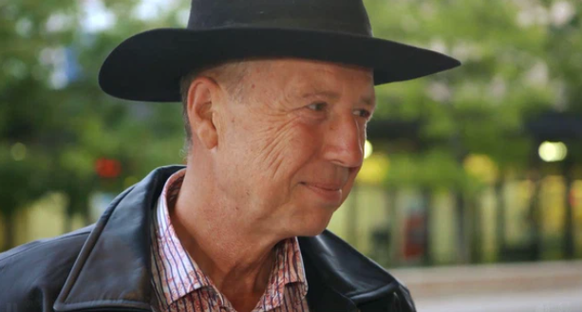 Hans needs to show more initiative. Does that work?rtl
"Bauer sucht Frau" candidate Danielle wants more initiative
In the current episode of "Bauer sucht Frau International" Danielle pours out her heart in a one-on-one interview: "What I miss is that Hans listens more, that he keeps asking questions, that he's curious. We learn a lot about his life, but it's also about time he asked who I am, what I mean wishes are." Her competitor Nina is also dissatisfied because she has the impression that Hans is completely happy with his animals "and I don't know if he actually needs a wife".
Over morning coffee, Danielle and Nina also talk about their disappointment with Hans. "Hans' behavior is not that simple. Honestly, he is so withdrawn, I can't make sense of him. I'm actually not a person who opens up immediately.", Nina begins the conversation. She is also a reserved person, Danielle replies and finally adds what she wishes from Hans:
"It takes a bit more to open the heart. The feeling of being desired, that Hans is attentive with small gestures and questions. I find conversations important. And that would be a prerequisite for being able to open my heart to open."
In an interview with RTL, Nina expresses the following wish for the farmer: "If this continues so slowly and Hans doesn't find the right words, then we won't make any progress. I need a man who sees me as a woman and not just a mate."
Hans from Canada makes a decision
When Hans noticed the displeasure of the ladies-in-waiting, he took the initiative that same day and made up his mind to make his decision so that he could get to know one of the two ladies better during the remaining court week: "The three of us have spent the last few days and I can understand that the ladies want to know how things are going from here."
In a one-to-one conversation, Hans tells Nina that he has decided on Danielle:
"I really enjoyed my time with you guys, I got to know a lot from you guys too. I think you're great and interesting, but I feel like I have more in common with Danielle. I'm sad to have to make a decision , but I think it's important to take more time together."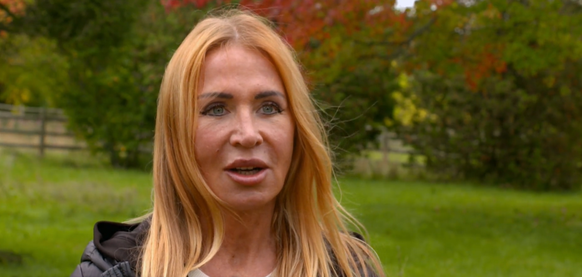 Nina could not conquer the heart of farmer Hans.rtl
Nina reacts with understanding for Hans' decision: "That's fine. I think it's good for Danielle too, because now she can come out of herself better." Her dream had burst, Nina honestly said after her rejection, but she tried it and doesn't regret the experience at all.
(swiss)
Source-www.watson.de