Adriana Lucía has shared the arrival of her little ones into the world through her digital spaces, such as when she made the girls' sex public through a moving video.
This process had its expected moment with the birth of the twins on January 11, 2022, although the singer acknowledged that they were born prematurely, so they needed special attention.
Now, the artist who won the RCN Channel's 'Masterchef' contest in the 2020 edition shared what the little ones look like when they are more than two months old.
Read Also
Adriana Lucía: first photos of her twins and what various celebrities told her
The artist born in Lorica (Córdoba) presented six photographs in which the twins are seen through her personal Instagram account, where she has more than 1.4 million followers.
"This is Simona and Carlota. We thank God for his immense love and tenderness. Which one do you think is Carlota and which one is Simona? ", He wrote next to those postcards, with which he indicated the names of her babies.
Several celebrities left their messages in that publication, which in just one hour on the air reached more than 105,400 positive reactions and had more than 4,800 comments.
"I'm dying of love," assured Carolina Cruz, while the actress Aída Bossa wrote: "Oh my. How cute they are." The journalist Adriana Vargas commented: "Oh, what beauties. Congratulations, beautiful."
These were the first images in which you can see in detail how Adriana Lucía's twins look with Felipe Buitrago, her sentimental partner for several years.
These were some of the comments: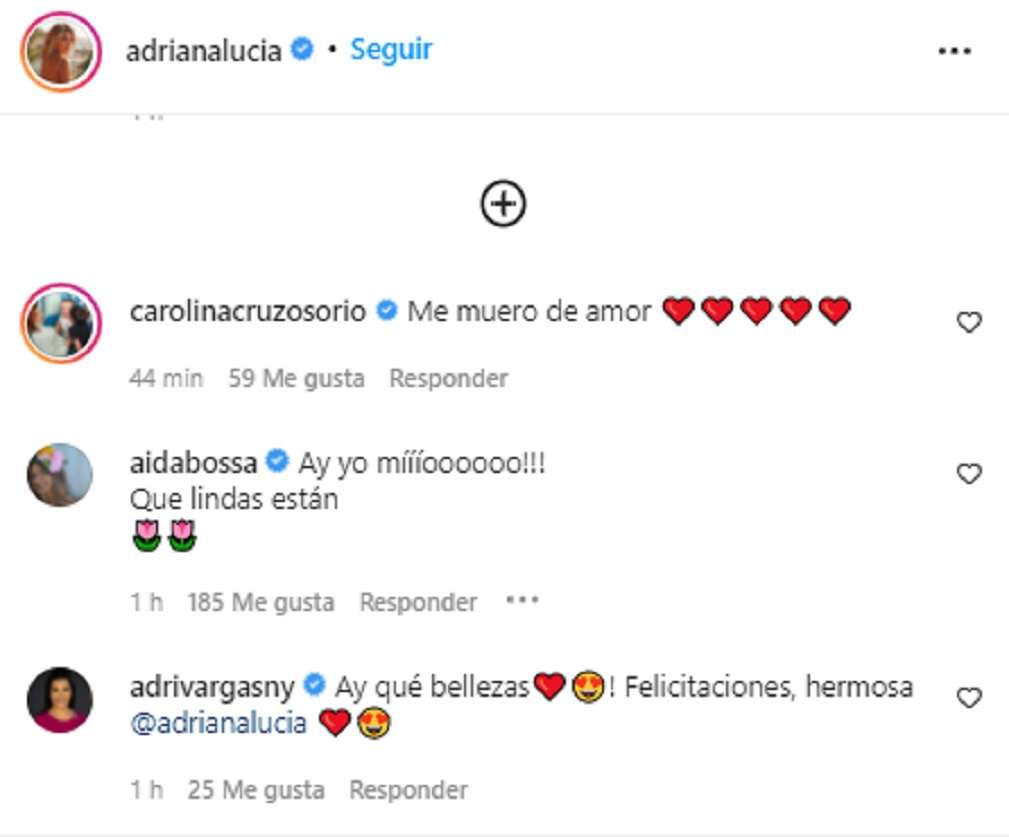 Source-www.pulzo.com