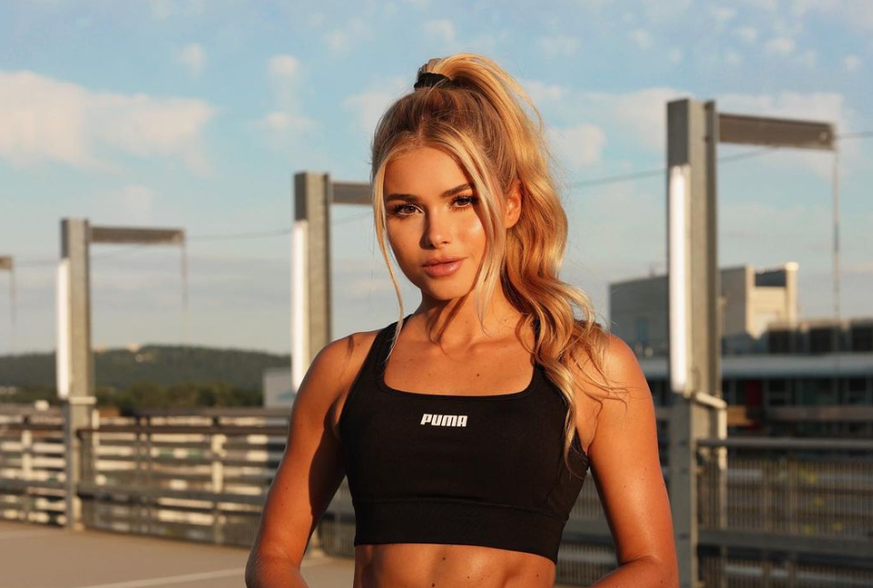 Pamela Reif's fans have been speculating for months whether she has a boyfriend. picture: instagram / pamela_rf
Almost nine million people follow fitness influencer Pamela Reif on Instagram. Her training and nutrition videos are viewed millions of times, and the 26-year-old appears on web shows and podcasts. Despite this enormous reach, she has managed to keep her relationship life largely a secret from the public.
So her fans know what Pamela eats for breakfast and what her sleep pattern is, but not who she is with. But many of them have a guess: Influencer colleague Willi Whey recently appeared suspiciously often on Pamela's Instagram account. In the photos, the two train together, lean against each other for shootings or look deep into each other's eyes.
Initially, many fans assumed a PR cooperation. But in the meantime, some of the posts are loudly calling for a couple outing – which in their opinion has long been superfluous. "Make it official," writes one, "That eye contact", another. "You would be such a beautiful couple," says one follower and receives a lot of encouragement.
And the two influencers, in addition to the numerous joint photos, do a lot to further fuel the rumors. Pamela recently commented on a six-pack photo of Willi with "Hi" – he replied with "Oh hey".
Pamela's comments leave room for speculation
Now Pamela has commented on the assumptions about her and the TikTok star. "We just get along really well, but there's nothing that should be made public"she told Glow on the sidelines of the beauty fair "celebrity flash". According to the boulevard portal, she then smiled mischievously. Willi is said to have stood on the red carpet at this point and waited for her.
A clear denial sounds different. Then After all, Pamela's statement that there is nothing that should be made public is not a negation of the couple question. So fan speculation is likely to continue – especially if the two continue to post pictures together and show themselves in public together.
(nick)
Source-www.watson.de