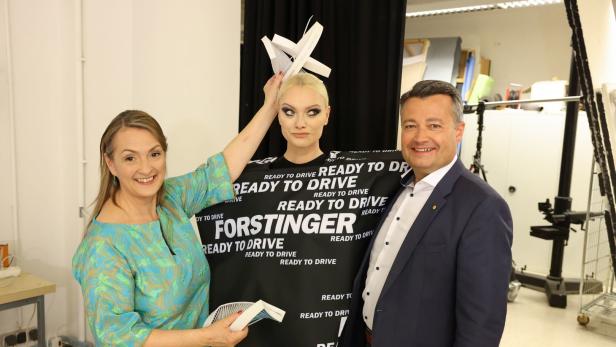 The German model posed for a charity calendar dedicated to anything with wheels.
Wrenches, hubcaps and car tires were not found in a garage this time, but on the set of a photo shoot. On the occasion of the 60th anniversary of "Forstinger", a calendar was photographed for the benefit of the "Make a Wish" initiative.
As a model presented himself Franziska Knuppe (47) available. "It is very important that you can create good memories for children who have been ill for a long time." She wrapped herself in creations by "Mode Wien" designers. "It's made of tarpaulin material, so everything is very warm. It's very opulent, very eye-catching. You can do an awful lot with it on photos. It can fly, you can jump, it's incredibly beautiful," says Knuppe.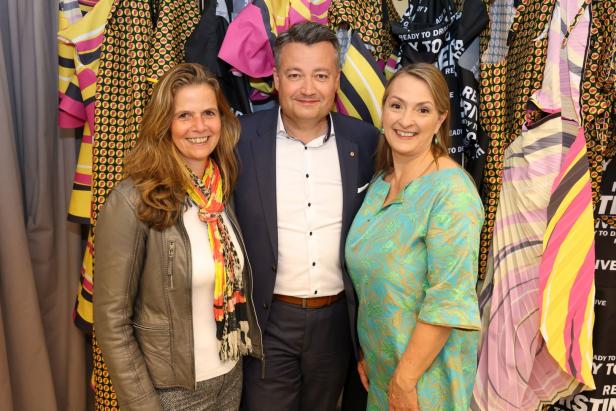 Incidentally, she herself is very fond of traveling on four wheels. "I'm a very good and safe driver, that's how I rate myself. I also like to drive faster when it's allowed, but of course I try to follow all the rules," she grinned in the KURIER interview.
Especially as a mother, she cannot imagine life without a car. "I have to drive back and forth all the time and we also live in the country, which is even more difficult than in the city."
The 14 year old daughter Matilda Ruby Incidentally, shows no model ambitions, as Franziska Knuppe reveals. "Of course I wouldn't have anything against it either, because I love my job. I've been able to get to know an incredible amount, I've traveled the world and met great people. It's a very strenuous but also a very enriching job. But I think that it didn't get any easier over time to really make a name for yourself as a model and to be successful over the years."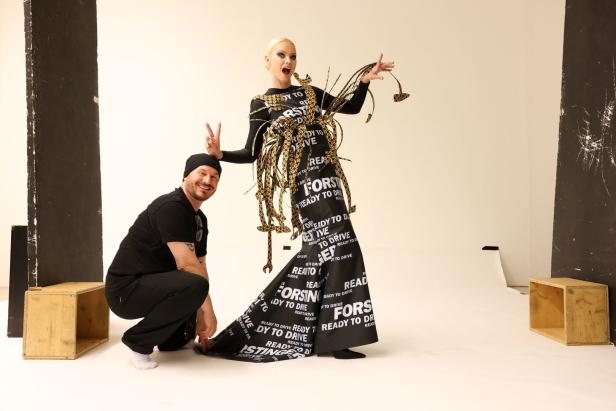 But Knuppe made it, after all, she has been in front of the camera for 25 years (she was discovered by designer Wolfgang Joop in a Potsdam café in 1997) and is on the catwalks all over the world.
But she also sees the fashion industry undergoing positive change. "I think that everything has become a little more realistic. You now advertise with people you want to address. A lot has happened in the cosmetics industry in particular. You used to advertise an anti-wrinkle cream with 20-year-old girls , where you knew that they wouldn't have a single wrinkle in the next 20 years. It's no use for either side if you pretend something that might not be the case at all."
On the other hand, the model also sees the supposed perfection of people on social media. "Of course, a lot of things are unrealistic there. When you see how people with filters and photo editing programs can change completely within seconds. You have to be able to assess it well and know that a lot of it is fake."
Top-informed anytime and anywhere
Secure unrestricted access to all digital content from KURIER: Plus content, e-papers, online magazines and more. Test the KURIER digital subscription now.
Source-kurier.at