Just before sentencing
Inmate wanted to strangle her: Ghislaine Maxwell reports from prison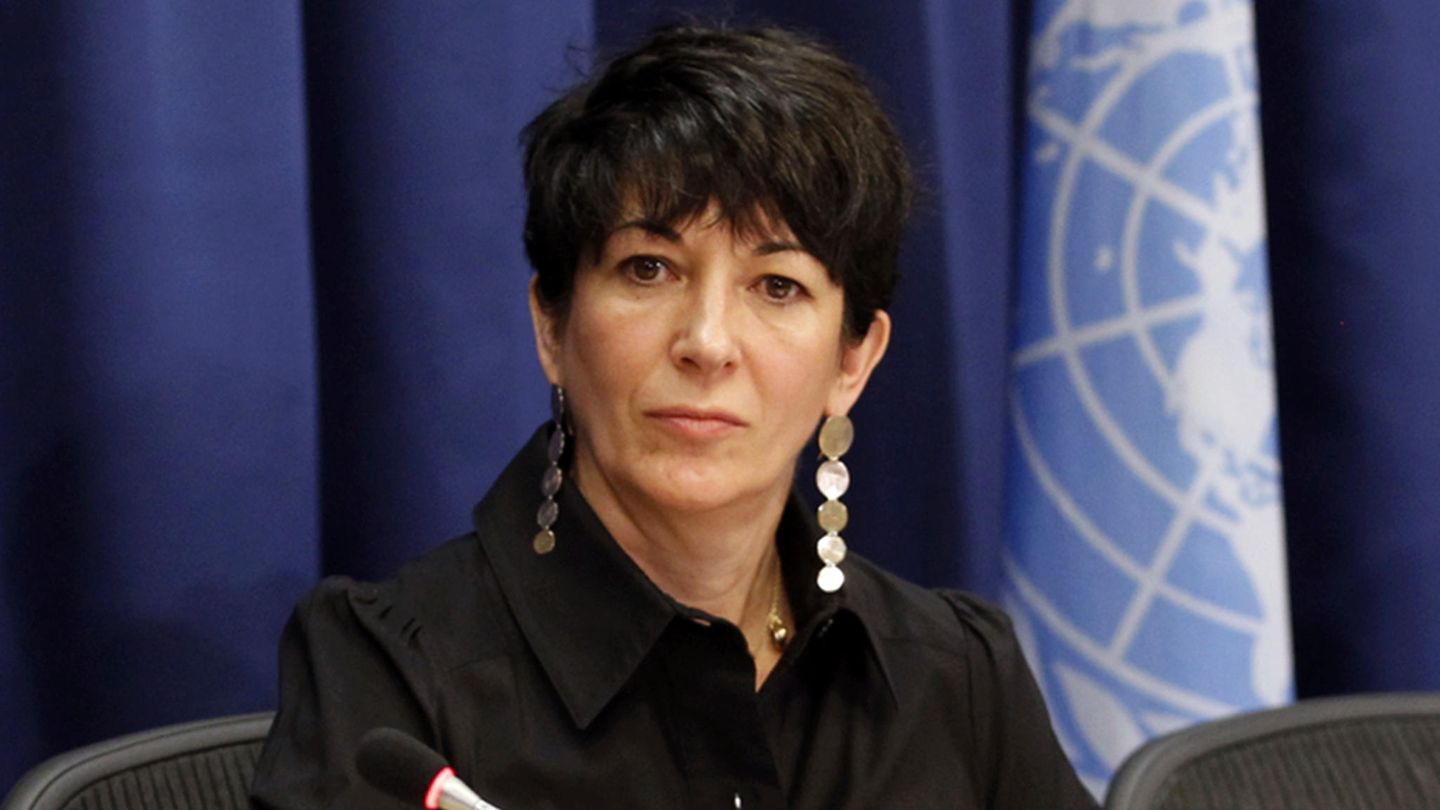 Ghislaine Maxwell's sentence will be announced on June 28. Shortly before, her lawyers released a statement calling for a lighter sentence for Jeffrey Epstein's ex-accomplice.
At the end of December, Ghislaine Maxwell was found guilty of, among other things, trafficking in children for the purpose of abuse and four other charges. As a helper to her ex-partner Epstein, the British woman played a central role in building his ring for the sexual abuse of young girls, the jury decided in New York. The sentence is to be announced on June 28, Maxwell could face up to 50 years in prison.
Ghislaine Maxwell: Sentenced on June 28th

In preparation for the promulgation, her attorneys have filed a motion arguing that Maxwell should serve only four years and three months in prison. The verdict was "absurd" and her client "no danger to the public". Her life is "ruined," the defenders describe. They also reveal that Maxwell's marriage to entrepreneur Scott Borgerson broke up because of the public scandal.
Maxwell's siblings Philip and Anne also comment. They describe that the abuse by their late father Ghislaine made Maxwell susceptible to further manipulation by Epstein. "Her relationship with Epstein began at a moment of extreme vulnerability, following the tragic death of our father. He (our father) was a powerful and dominant figure," they write.
Inmate wanted to kill her

The lawyers also say that Maxwell received death threats in prison. "Recently, an inmate in Ms. Maxwell's unit threatened to kill her, claiming that an additional 20-year sentence would be worth the money she would receive for the murder of Ms. Maxwell," the motion reads. "According to the information available, one of the inmates in Ms. Maxwell's accommodation unit has told at least three other inmates that she was offered money for the murder of Ms. Maxwell and that she intended to strangle her in her sleep."
The inmate has since been transferred, but "this incident reflects the brutal reality that there are many inmates who would not hesitate to kill Ms Maxwell – whether for money, fame or just her reputation on the street." so the lawyers.
After the guilty verdict, Maxwell failed with an application for a retrial. A jury had given false information in a questionnaire beforehand. However, they had no effect on the negotiations, argued a judge.
Source used:"Daily Mail"
+++ Read also +++
Here Jeffrey Epstein and Ghislaine Maxwell cuddle up in the Queen's country cottage
A fateful night at the "Tramp": What witnesses say about Prince Andrew and Virginia Roberts
"He always shamelessly exploited Mom": Why Prince Andrew's relationship with the Queen is so special
ls
Source-www.stern.de