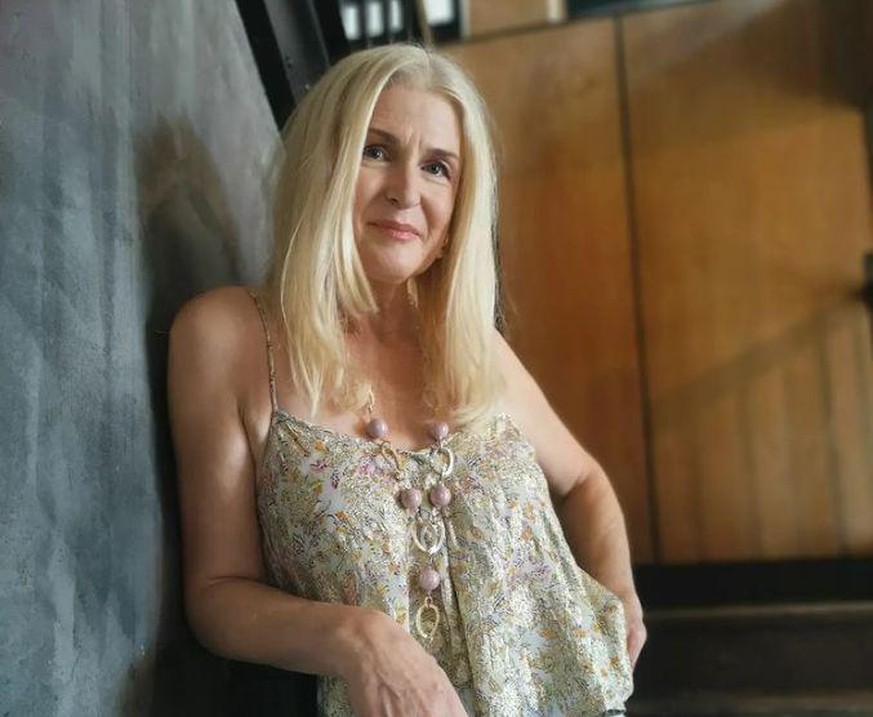 Lieselotte is in the top 10 of this year's "GNTM" season.Image: instagram/Chiara Baluch
The current season of "Germany's next top model" is slowly approaching the home stretch, and Heidi Klum's top 10 have now been determined. Among others, the sympathetic Lieselotte, who at 66 is the second oldest candidate of all time, made it and inspires many viewers. Although she also had to listen to harsh criticism from Heidi, she has always made progress.
In an interview with "TV movie"The participant now spoke in detail about her relationship with the "GNTM" boss – she believes that not only did she positively impact TV audiences, but also Heidi Klum.
Criticism on "GNTM": Lieselotte agrees with Heidi Klum
Lieselotte's walks, or more precisely her rather unprofessional poses, are always a point of criticism on "GNTM" that Heidi Klum openly addresses – and the title candidate can understand that. In an interview, she expresses self-critically:
"I'm annoyed because, unlike the others, I'm not a professional. I'm only seeing that now. When I run, it sometimes looks silly – Heidi is definitely right."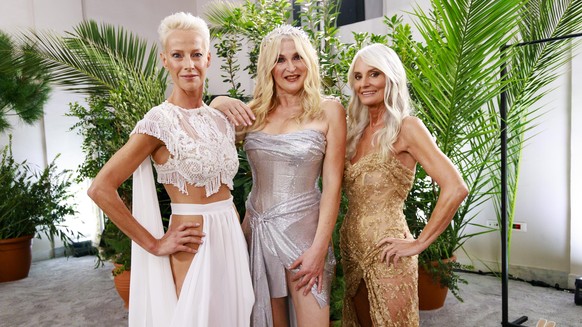 Lieselotte between her "GNTM" competitors Martina and Barbara.Image: ProSieben / Germany's next top fashion
However, Lieselotte was aware beforehand that there would also be unpleasant moments and harsh reactions. She adds: "And if you take part in 'GNTM' at the age of 66 and without any prior knowledge, then you know that you're making a fool of yourself and have to deal with the fact that people are blaspheming. I can deal with it, but sometimes I'm like, 'My God, what were you doing?' So, in hindsight, I definitely should have practiced more before the show."
For Lieselotte, however, the focus is apparently on the many touching letters from fans that she has received over the past few weeks. "I get a lot of mail, including letters from women in their 30s who are afraid of getting old. I think those fears are fueled by the beauty industry. These women are now telling me that because of me they are no longer so afraid of getting old. That touches me", she is moved. In this respect, participation should have been worthwhile for her anyway.
Relationship with Heidi Klum: Lieselotte speaks plain language
But what is the relationship with Heidi like now? "We never had private contact, only in front of the cameras," reveals Lieselotte, but also makes it clear: "I like her very much, even if she scolds me – rightly so." The 66-year-old explains the sometimes harsh judgments of the juror as follows: "She was angry with me twice when I made these strange poses. If you place your hopes in one person – and I was one of Heidi's hopes – then I can disappoint them in particular."
Lieselotte even suspects that she inspired Heidi on a personal level. You have noticed changes in the moderator's appearance: "I could feel her picking up on my ease. I think she's showing a new, more relaxed side this season and I may give her a little inspiration as well." Finally she gets a little enthusiastic and says about Heidi: "She was definitely my favorite."
After all, it was the 48-year-old who convinced Lieselotte to continue at a critical point in the show. "It was clear to me beforehand that I would get out when the body painting shoot came. Then Heidi convinced me to try it. I also know that others say: 'Oh, the old woman, she would have gone' – but I can live with that," says the model confidently.
(yeah)
Source-www.watson.de