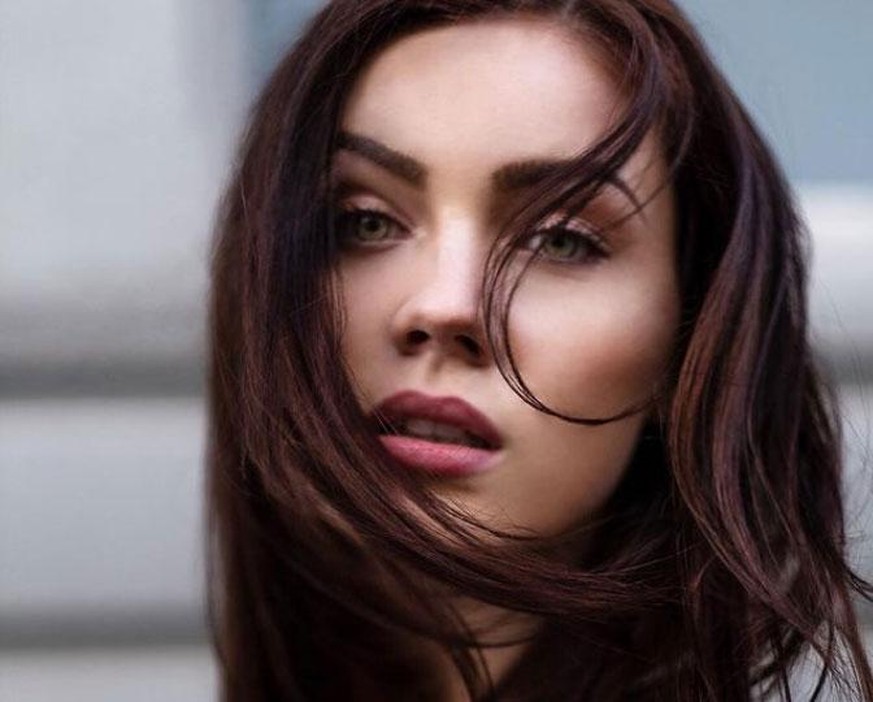 Nathalie Volk is currently fighting with a supposed cousin on social media.Image: mirandadigrande/instagram
Model Nathalie Volk aka Miranda DiGrande is being attacked on social media – and by an alleged family member. The 21-year-old Franziska is said to be the cousin of the former "GNTM" and was initially interviewed RTL clear words. The accusation: Nathalie presents herself publicly very differently than she really is. In addition, the model is said to have had no contact with her "08/15 standard family" for years.
Nathalie Volk responded to this and addressed Franziska for her past misconduct. The dispute now seems to be escalating more and more and is becoming more and more private. On Tuesday, the former Klum candidate also followed up on Instagram and received an immediate response.
Nathalie Volk: family dispute flared up
Franziska's statements from the RTL interview did not let Nathalie Volk sit for long. On social media, she denounced: "Why do strangers who claim to know me have to interfere in my life?" In addition, she counterattacked: "The person was also still in prison for arson." The ex-"GNTM" candidate finally commented on Tuesday about the description of the people as "08/15 standard family":
"Everyone in Nienburg knew that the Volk family was wealthy. I'm slowly fed up."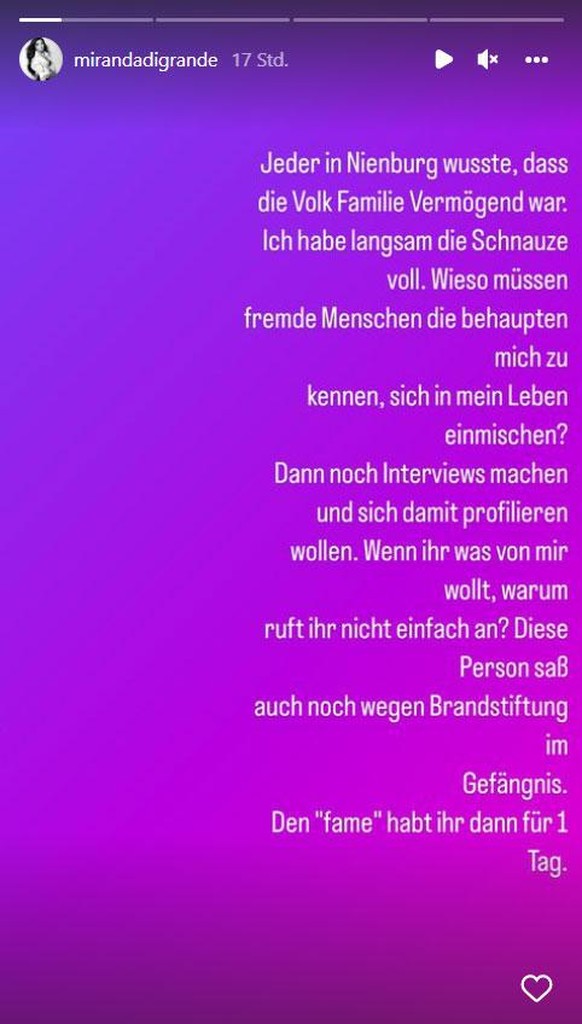 Nathalie Volk is bursting at the seams.Image: mirandadigrande/instagram
Franziska only wanted to profile herself in the media with interviews, Nathalie also rumbled. She also referred to a "villa in Lugano for 4.5 million [Euro]", with which she ridiculed the term "08/15 family". The villa is said to belong to the people.
Nathalie Volk: Alleged cousin does not give in
Franziska did not contradict the allegation of arson on Instagram, but held Nathalie up for it: "Didn't you share your bed with someone who killed someone up until a few months ago?" She was referring to Nathalie's previous relationship with "Hells Angels" rocker Timur Akbulut, who was sentenced to a long prison term for manslaughter in 2010.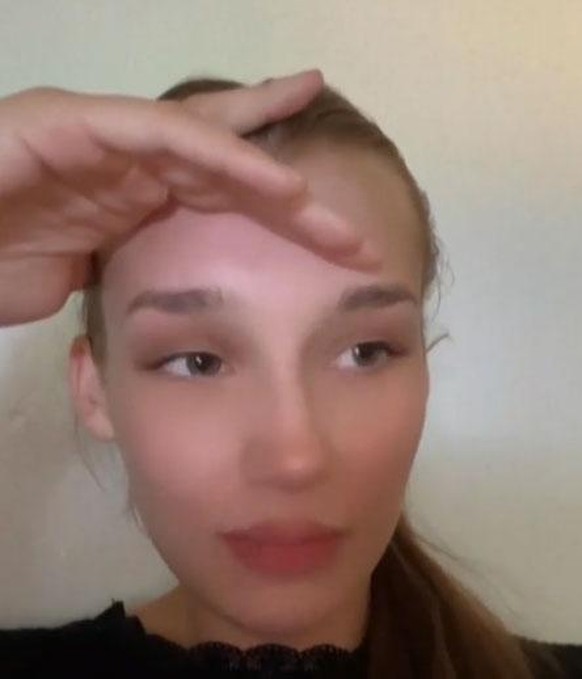 Franziska follows up on Instagram.Image: franzi_v._/instagram
Then she also discussed the villa in Lugano and asked provocatively in the direction of Nathalie: "Did she belong to you? No. Did she belong to your parents? No." Rather, the villa belonged to the grandparents, "and that was at least 20 years ago".
And speaking of family: "Didn't you block every single one of the family?" Franziska continued to tease. "When our grandfather had heart surgery and you didn't know if he would even survive: Did you even call once? Didn't! Your grandparents haven't seen you for years." With these words, Franziska reacted to Nathalie's previous suggestion that you should just call her to clarify things instead of giving interviews. Until the next round in this beef begins, it seems it will only be a matter of time.
(yeah)
Source-www.watson.de