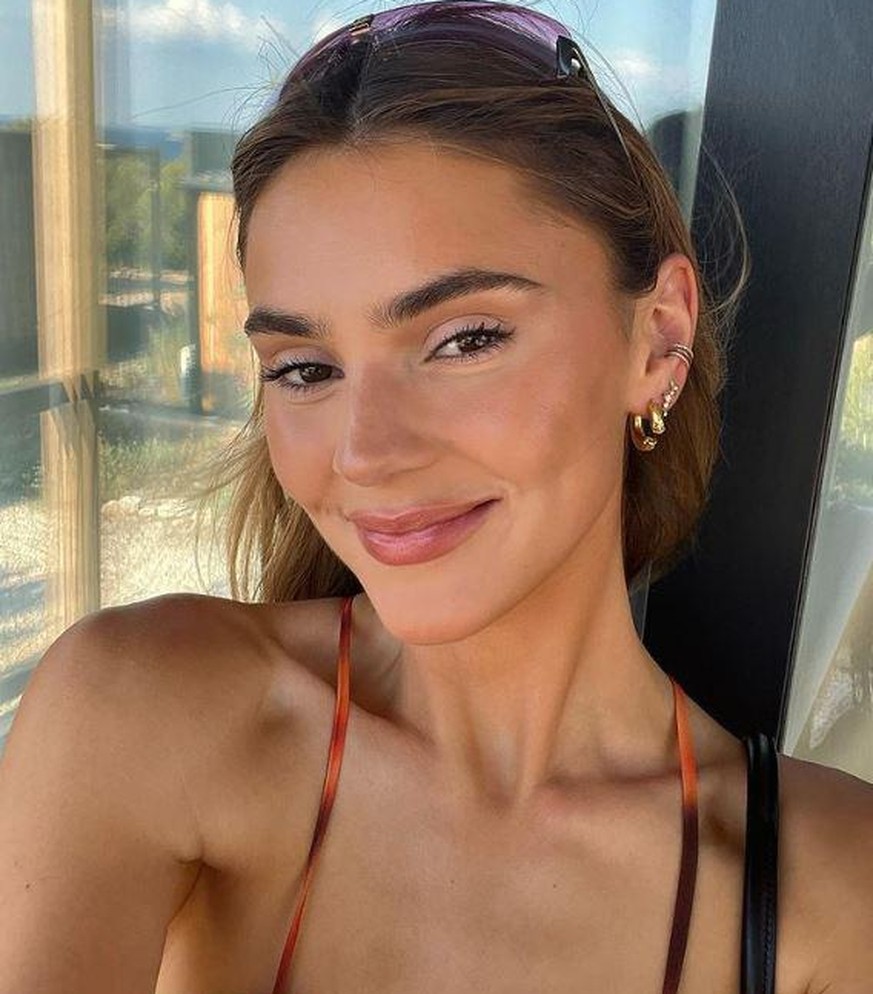 Stefanie Giesinger now spoke openly about dates.Image: Instagram/ Stefanie Giesinger
Stefanie Giesinger is one of the most successful "GNTM" winners to emerge from the format. More than four million people follow her on Instagram. After her victory in 2014, the 25-year-old is still a popular model and works with big companies like Louis Vuitton. It was previously known from her private life that she has been with Youtuber Marcus Butler since 2016.
For a long time, however, there has been speculation about a separation. The two no longer share snapshots on their accounts, and suddenly there are no more couple pictures to be found. Only from 2019 can a picture of the two be found on Stefanie's profile.
Most recently, the influencer even liked a comment from a follower who wrote: "Being single is good for you. Somehow the 'old Steffi' appears. Think you're totally radiant and I hope you find yourself and are very happy." Now Stefanie surprised by advertising a dating app and speaking openly about dates.
Stefanie Giesinger with a clear statement
While Stefanie was getting styled, she chatted openly about first dates as part of the Bumble Talk. First, the model said: "I feel really free right now." She thinks it's really nice how society is developing and how everything is so open now. In the course of this she emphasized: "It's also cool when a woman says: 'I want to seize my sexuality for myself, want to play with it and somehow want to experience something physical.' I think that's really nice and really cool! I would like to have this phase in my life."
Finally Stefanie said: "I actually haven't had that yet because I got into a relationship when I was 18 and I've been in a relationship for seven years." This statement clearly indicates that she is no longer with Marcus. She added: "Now I'm like, 'Okay, how the hell does a one night stand work?' Steffi two years ago would have said: 'Never a kiss on the first date and sex after that, no idea how many days or weeks.'"
She justified the attitude by saying that she was a shy person and it took a while for her to open up. "But now I'm like, 'Go with the flow!'" She said of first dates that they make you super nervous. "But it's also really nice! You get to know yourself when you go into such an uncertain situation. And that's what I always say to my friends who are single: 'Hey, just let's have fun! Let's enjoy what's coming or not right now.'"
Finally, the stylist said to her: "If you're dating now and you've found the one." Steffie quickly stepped between them and replied: "Hopefully! I'm the one! I'm the one for me." Her fans were delighted with her attitude and sent her many hearts.
(iger)
Source-www.watson.de