The Puerto Rican singer reacted to the recent scandal that "Bad Rabbit" starred in with a fan.
Farruko reacted to the Bad Bunny controversy, who was caught when he threw the cell phone of a fan who wanted to take a photo to the ground.
The interpreter of "Fantasías" and "Diles" let it be known through social networks what he thought about the situation that occurred in the Dominican Republic.
YOU MAY BE INTERESTED: Bad Bunny erupts violently against a fan and is justified with a message that many question
"Whoever doesn't 'grab' you emotionally and spiritually over acceptance (fame) roasts, shiflas and fucks artists," wrote Carlos Efrén Reyes Rosado, Farruko's real name, in his Instagram stories. "They are human beings too and we artists fall into this game believing that this acceptance is real and forever. That is why many end up 'depressed' or taking their own lives when the audience says fo'", added the artist who some time ago decided to sing only positive music.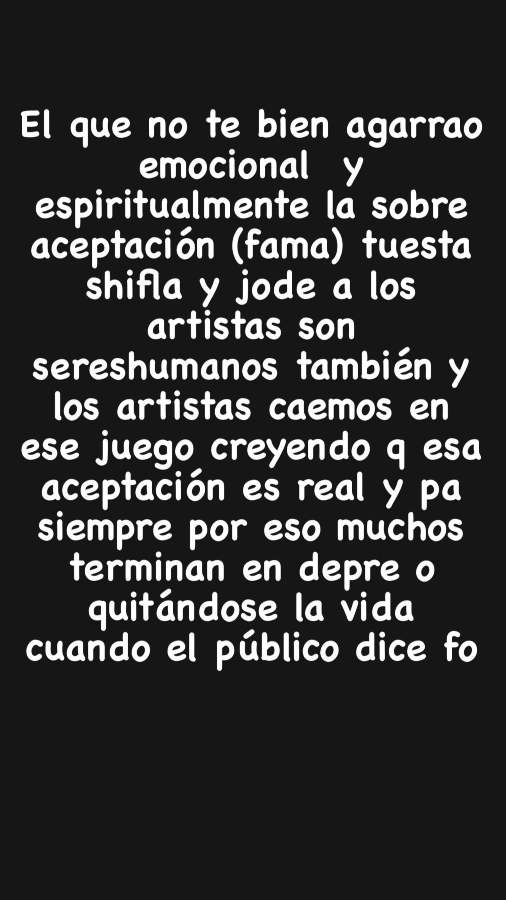 Although he doesn't mention Bad Bunny directly, Farruko expressed his sentiments about how damaging fame can be.
"Now that I'm outside, I see fame doing its thing with my friends. God take care of them hand. I will put them in my prayers," added the singer. "Some 'hate each other', others doing whatever it takes to not let it fall. Ta' cab*** hand. We don't realize where we are until we see it from outside".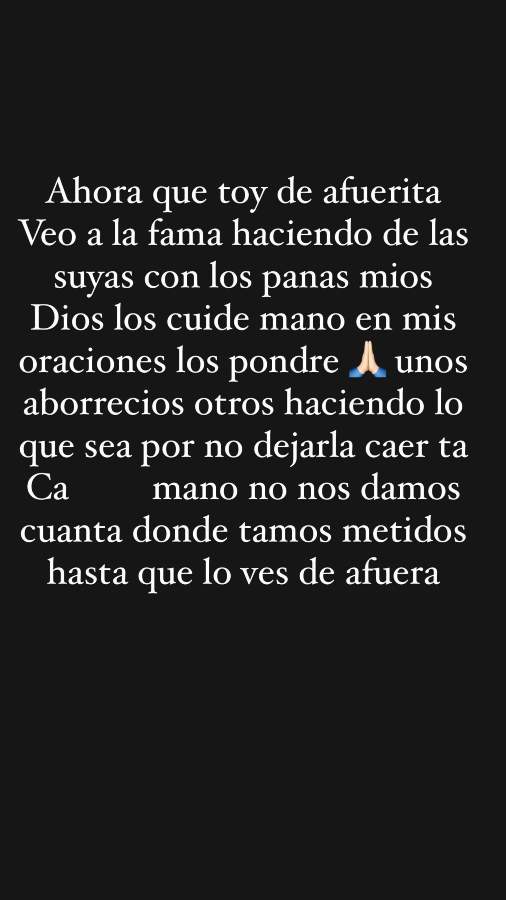 In the viral video you can see the moment in which a fan approaches the "Bad Rabbit", who walks with a group of people with a white headscarf, to take a "selfie" type photo or video.
ALSO READ: Mónica Benítez, presenter of Channel 33, closes her social networks
Then, the singer snatches the cell phone from the young woman's hands and throws it into the air over some bushes. The woman is paralyzed.
Hours later, Bad Bunny himself published a brief and direct message to his fans on his social networks. "The person who comes up to me to say hello, to tell me something, or just to meet me, will always receive my attention and respect. Those who come to put a phone bastard in my face I will consider it for what it is, a lack of respect and I will treat it the same way, "he posted.
The person who comes up to me to say hello, to tell me something, or just to meet me, will always receive my attention and respect. Those who come to put a phone bastard in my face I will consider it for what it is, a lack of respect and I will treat it likewise. #SINCOJONESMETIENE

— ☀️🌊❤️ (@sanbenito) January 2, 2023
Source-news.google.com