actor and writer
Hardy Krueger is dead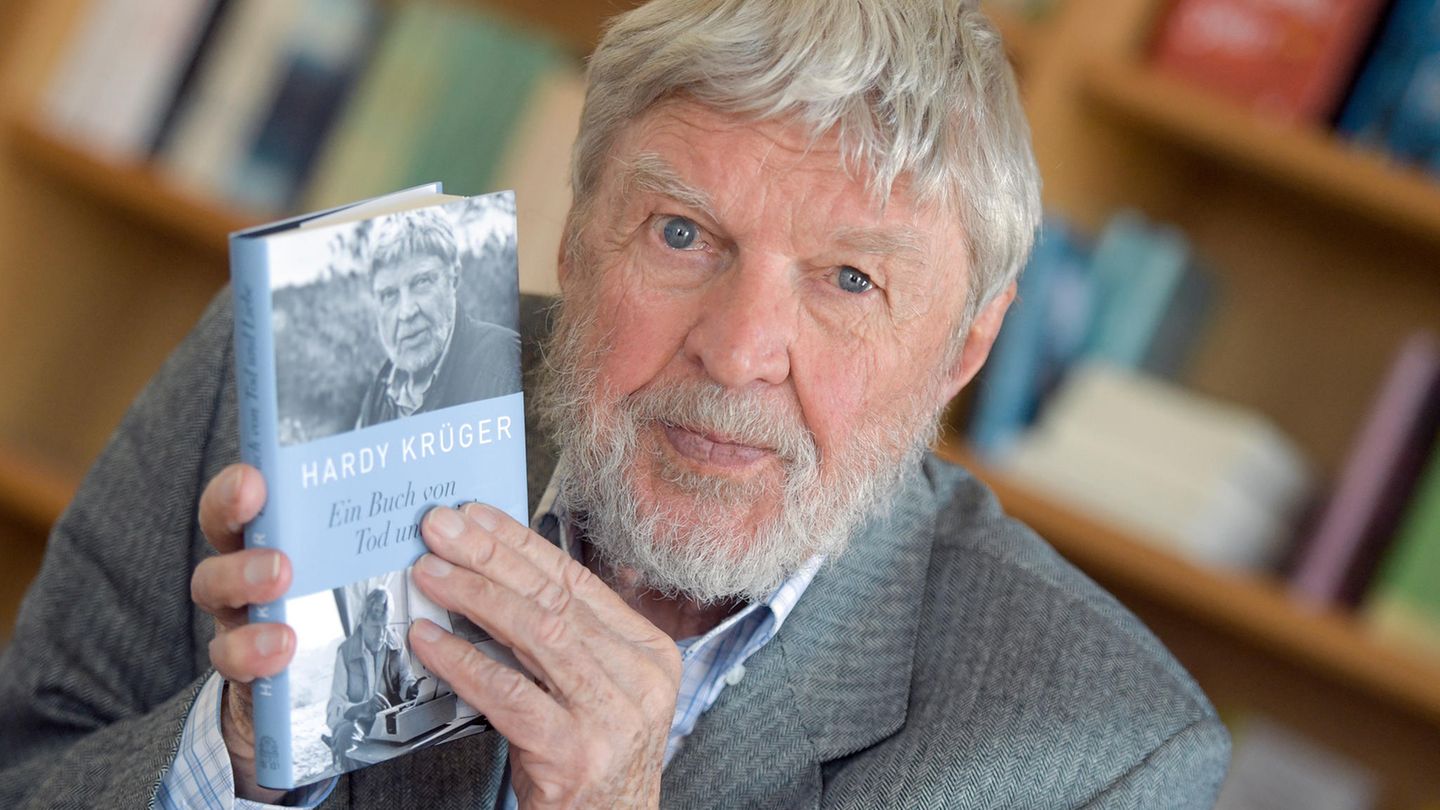 hardy Krüger is dead. The actor and writer died in California on Wednesday at the age of 93, his agency said on Thursday, citing his wife.
He was considered one of the few German world stars: the actor Hardy Krüger is dead. Krüger was 93 years old and died in California on Wednesday. His wife, the American Anita Park, confirmed this to his agency. Krüger had been married to the photographer and author Park for the third time since 1978. The couple lived alternately in Hamburg and California. Krüger died suddenly and unexpectedly in Palm Springs. "His warmth of heart, his joie de vivre and his unshakable sense of justice will make him unforgettable," the statement said.
Krüger was one of the most famous German actors in the 50s, 60s and 70s and also had great international success. He stood in front of the camera with film greats such as Sean Connery or Orson Welles and was allowed to take on a role for director Stanley Kubrick in the Oscar-winning strip "Barry Lyndon". The French drama film "Sundays with Sybill" also received an Oscar in 1963 – Krüger played a Vietnam veteran who blames himself for the death of a Vietnamese child.
Hardy Krüger was internationally known

The actor himself has received various awards over the course of his career, including the Federal Film Prize and the Grand Cross of Merit. His most famous films include "The Bridge at Arnhem" and "The Flight of the Phoenix" with James Stewart and Peter Finch. He was one of the few German actors to appear on Broadway after the war. On television, he created a classic as a "globetrotter" in the ARD series of the same name. With his book "A Farm in Africa" ​​Krüger also started a career as a writer.
He was born on April 12, 1928 in Berlin as Eberhard August Franz Ewald Krüger. From his first marriage he has a daughter, Christiane Krüger, who also works as an actress. The children Malakai Krüger and Hardy Krüger Jr. from his second marriage followed the same career path as he did.
sst / with dpa
Source-www.stern.de