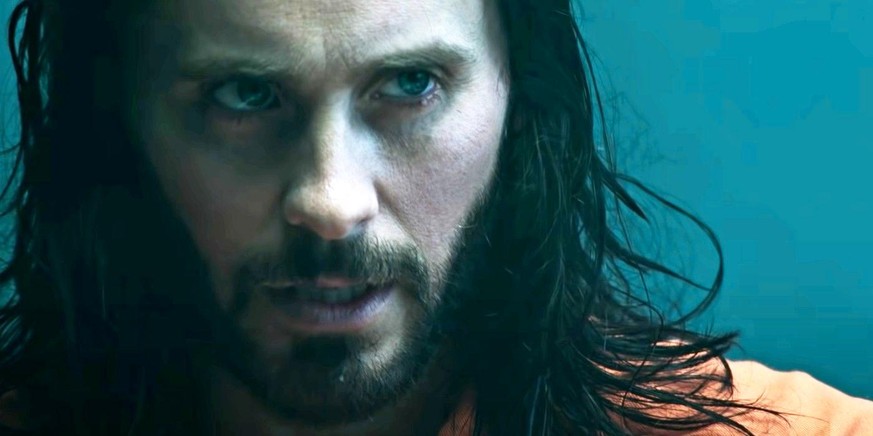 Jared Leto slips back into the role of a comic book character for "Morbius".Image: SonyPictures
interview
Jared Leto is one of the biggest film stars in the world and has been very present again for a few months after, with a few exceptions, there was a long low tide on the cinema screens due to the corona pandemic. 'House of Gucci' will be followed by 'Morbius' on March 31, in which the star reprises his role as a comic book character, having previously played the iconic Joker in 'Suicide Squad' and 'Justice League'. For him, the part of Dr. Michael Morbius is also the first leading role in a mega blockbuster of this kind – somehow hard to believe.
"I have a lot of memories from making this film. It was very special and different for me. I had never acted in a film like this. In a way, this is a fresh start for me", the 50-year-old confirms in an interview with watson before the theatrical release.
"Morbius": Jared Leto likes to play anti-heroes
Michael Morbius suffers from a rare, serious blood disease and is dependent on crutches. In the film, he develops a cure himself, but it has serious side effects: he crosses his DNA with that of a bat and suddenly feels a thirst for human blood that he can't control. The intervals at which he needs replenishment are getting shorter and shorter and the replacement blood that he initially manages with loses its effect.
Morbius has mutated into a vampire.Image: Sony Pictures / 2021 CTMG, Inc. All Rights Reserved
This makes Morbius an extremely tragic character, who director Daniel Espinosa has even mentally associated with Kurt Cobain. The former Nirvana frontman battled heroin addiction in the '90s and eventually passed away at the age of 27. Leto thinks the comparison is apt, telling watson: "I see what he's saying. He [Morbius, Anm. d. Redaktion] is certainly also an outsider, an unknown quantity. That could be one reason why the role suits me."
First the Joker, now Morbius: Through his choice of roles in comic universes, the actor reveals a fondness for villains and anti-heroes. He actually thinks these are more interesting than classic superheroes who save the world. When asked by Watson whether dark characters are generally more appealing, Leto answered clearly:
"Personally, for me, yes. I like the complexity and nuance of characters like that. It makes it a little bit more interesting for me."
However, it is unlikely that we will see him in other comic roles in the near future. "No, not right now," the actor replies when asked if he thinks he'll be expanding into additional roles based on Marvel or DC franchises. He explains: "I thought about it, but… no, not really. I just love that Morbius hasn't been seen on screen before, it's a first – and quite an honor for me."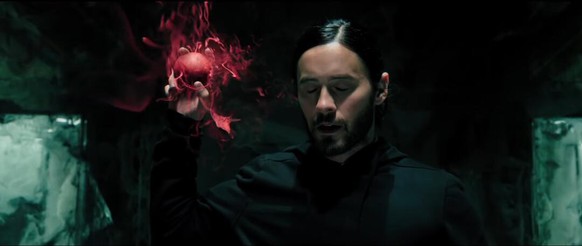 "Morbius" is a new start for Leto.Image: Sony Pictures / 2021 CTMG, Inc. All Rights Reserved
With "Morbius" the Marvel antihero gets his first film of his own, so the character is less "used up" than the joker, which various actors have already embodied. Leto is known for being extremely immersive in his roles, including staying "in character" on set when the cameras are off. Unsurprisingly, he also dealt thoroughly with vampires beforehand. He reveals his inspirations to watson: "I've read a lot of vampire books in my life, I've always been a fan of the writer Anne Rice. But with 'Morbius' we wanted to do something completely new, so the role or the film isn't directly based on anything else."
Jared Leto responds to criticism of Marvel movies
In recent years, public criticism of comic book films and Marvel blockbusters in particular has increased. Legendary director Martin Scorsese ("Taxi Driver"), for example, fumed: "This isn't a cinema. Honestly, amusement parks come to mind first, so good [die Filme] are also made, with actors doing their best under the circumstances. It's not the cinema of people trying to convey emotional, psychological experiences to another human being."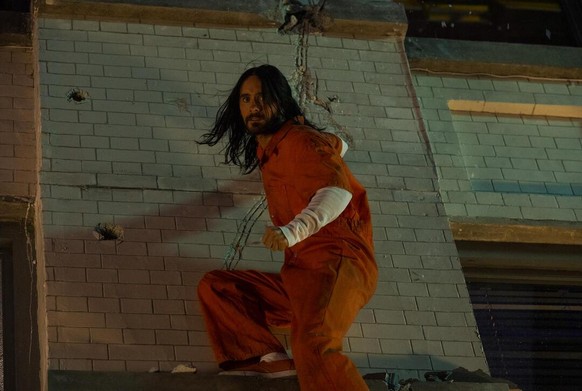 Michael Morbius on the run.Image: Sony Pictures / 2021 CTMG, Inc. All Rights Reserved
Jared Leto has meanwhile been in front of the camera for several comic film adaptations, but he can understand Scorsese's criticism – even if the actor's personal preferences definitely also include classic entertainment films. Accordingly, he takes on a mediating position in the conversation:
"Martin Scorsese is the godfather, it's hard to disagree with him. I get what he's saying, but there are a lot of great popcorn movies that I love. I also like rides in amusement parks. Sometimes movies like that are art, sometimes It doesn't. But just because a movie is big, fun, and maybe a little silly doesn't mean it has no artistic value. Think Raiders of the Lost Ark or Jaws. These are blockbusters, for example, which I love.
The "Venom" reference in "Morbius" comes from Jared Leto
Just like the two "Venom" films with Tom Hardy, "Morbius" is part of Sony's own Marvel film universe, which is being built parallel to Disney's Marvel Cinematic Universe (MCU). A trailer has already revealed a special Easter Egg: A scene shows Leto as Morbius, who has just overpowered one of his victims. The man lying on the ground asks the Doctor who "the hell" he is, to which Morbius replies: "I'm Venom. Just kidding, I'm Doctor Michael Morbius, always at your service."
Die-hard Marvel fans might enjoy this line, but it wasn't even written – it came from Leto himself, who was improvising on set. "'I'm Venom' – that was just improvised that day," reveals the star in the interview.
Source-www.watson.de