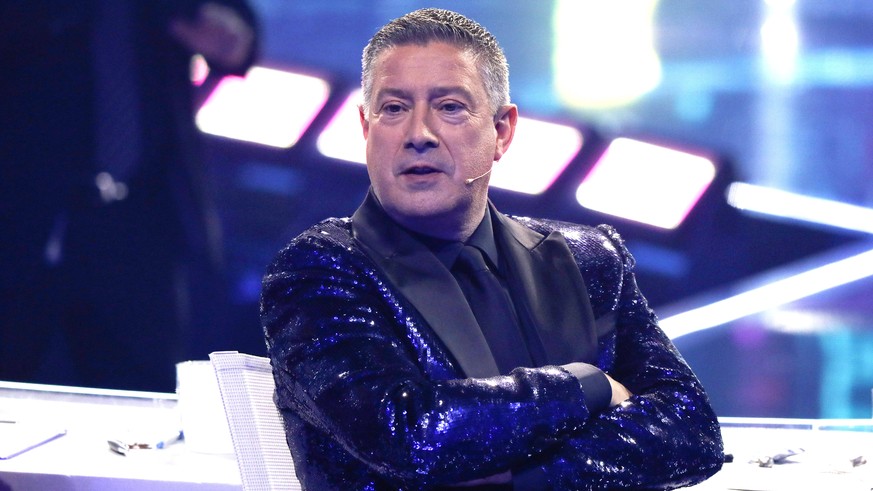 Joachim Llambi was a guest in the last "DSDS" live shows.Image: imago images / imago images
The grand finale of "DSDS" took place on Saturday evening. Together with Toby Gad, Ilse DeLange and Florian Silbereisen, Joachim Llambi evaluated the performances of the finalists. Not only did the young talents surprise with their great voices, Llambi also caused a lot of conversation among the spectators. Because the audience quickly noticed that he, actually better known as the hard-hitting juror on "Let's Dance", did not live up to expectations. This also had a very specific reason.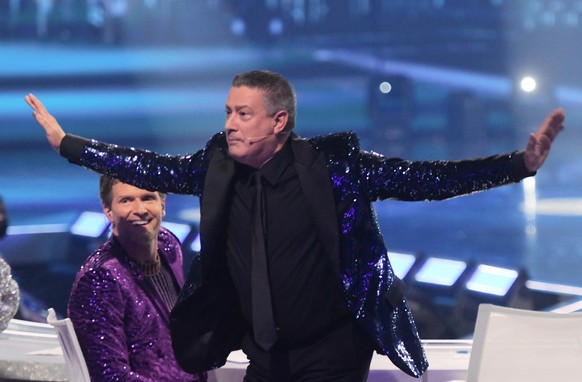 Joachim Llambi had a lot of fun with "DSDS".Image: Roberto Pfeil/dpa
Joachim Llambi only finds words of praise for "DSDS"
The fans of the show were quickly irritated by Llambi's "DSDS" appearance. The reason: He criticized very little of the performances of the singers. He even gave a standing ovation at Harry Laffontien's performance in the semifinals. Not least, moderator Marco Schreyl was surprised about this. The 57-year-old finally explained:
"If it's really good, I give standing ovations. That was Las Vegas in Cologne Ossendorf. Many thought I'd come to 'DSDS' and really bang in here. Why should I bang somewhere in between when it's so cool? What are you delivering here? You brought such a pressure, such a volume into the hall. I had goosebumps. Thank you for this moment that I was able to experience here."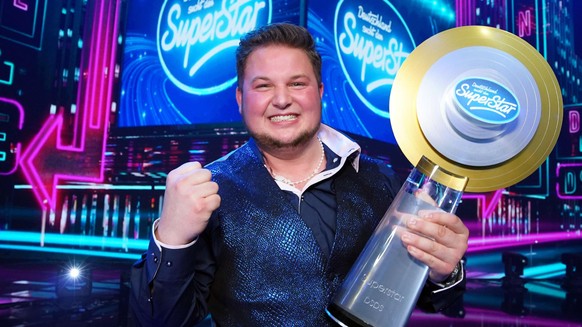 Harry emerged victorious from the format.Image: RTL/ Stefan Gregorowius
Most "Let's Dance" stars can only dream of such words of praise or even standing ovations. Llambi even said at "DSDS": "I didn't need the cups because all the candidates were so strong." Of the "picture"He now said: "I had a lot of fun with 'DSDS'. During the show and also during rehearsals in the afternoon."
And further: "In contrast to 'Let's Dance', it is also much easier to praise 'DSDS', especially if you had a total of six candidates in front of you who were really good. In contrast to here, on 'Let's Dance' you sometimes have dancers who you first have to get on the right track."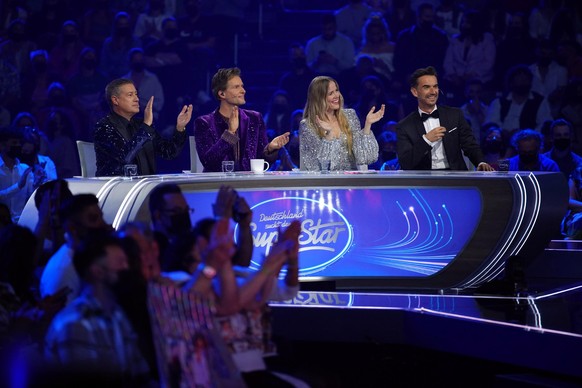 Llambi also applauded the performances on "DSDS".Image: RTL/ Stefan Gregorowius
As a result, his judgments sounded very different when it came to the singing talents. Llambi finally emphasized after Harry's victory: "The other candidates were all great. Perhaps the winning song 'Someone to you' suited Harry a little better than Amber. He will now certainly do a good stage show with swing classics. This will work for him. But Amber was great too, I'm sure you'll be hearing a lot more from her."
By the way, the "Let's Dance" finale will take place on May 21st. It will therefore be seen whether the juror only has words of praise for the celebrities here. By the way, with Sarah Mangione it sounded like this: "It was fast, it was lively, it was entertaining in parts." Overall, however, he lacked the Charleston elements, so he ultimately found: "That was a bit thin." In the end, the "GZSZ" star even had to leave the show.
(iger)
Source-www.watson.de