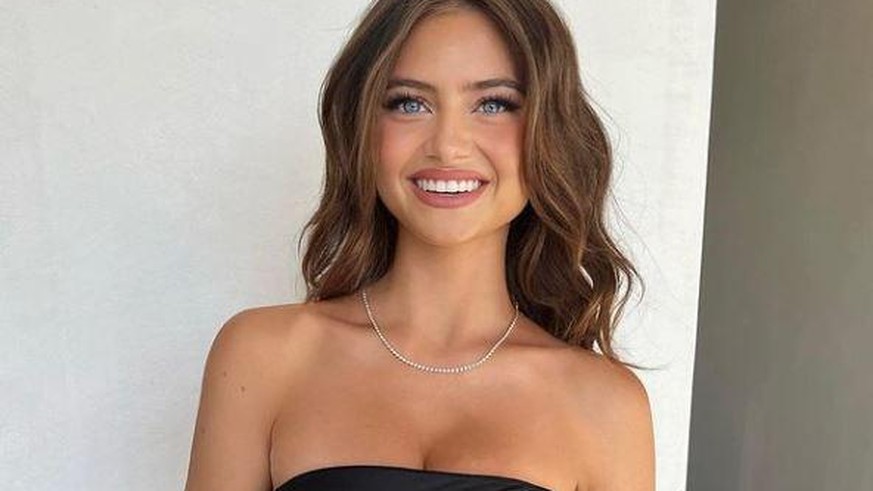 Leni Klum emulates her mother and is also in the model business.Image: Screenshot / Instagram @leniklum
A few weeks ago, Désirée Nick uploaded an application video for the next "GNTM" season to Instagram. She addressed personal words to Heidi Klum, with one or the other side swipe not missing. The 65-year-old is known for expressing her opinion unadorned. In the past she has already railed against various trash stars or even against the royals. Towards Heidi she said: "May I apply to you next year for 'Germany's Next Top Model' 60 plus? Will I be the new 'Germany's Next Top Model'? Well, I think I look better than you."
In an interview with "Colorful" shot the artist in particular against the ProSieben show. "Not one of the girls will ever show couture in Paris. Not one. It's an illusion," Nick said. Now the cabaret artist shared a new post on Instagram. She responded to inquiries that reached her. In the course of this, Nick found clear words for Leni Klum, Heidi's eldest child.
Désirée Nick teases Leni Klum
Leni Klum made her model debut at the age of 16 with a cover on the German edition of "Vogue". Since then, she has had one modeling job after the next, shoots major advertising campaigns or ran major fashion shows like for Dolce & Gabbana. With her 1.63 meters, the now 18-year-old shows that despite her height, she gets top-class jobs on the catwalk and successfully breaks with model ideals. Now Désirée Nick spoke up.
On her profile she said: "Of course I'm for diversity, it's grotesque to claim the opposite. However, I believe that the purpose of models is to break the norm in aesthetics, silhouette, beauty and allure and perfect standards otherwise there would be no need for models." And further: "Heidi discovered diversity just when it became apparent that her own daughter had no model dimensions and no divine body and would never have had a chance on the catwalk without mum's protection. Since then, everyone has suddenly been hugged for whom the same applies."
Nick also asked: "Besides, where should dozens of supermodels come from? Staying with ideals would ultimately be the end of 'GNTM'." In conclusion, she emphasized that: "If the daughter looked like Nadja Auermann, ideal dimensions would of course be hyped. The opening is in their own interest."
(iger)
Source-www.watson.de