"Tatort: ​​Murder under mistletoes" had historically poor ratings on Boxing Day. The day's victory went to ZDF and the "Traumschiff".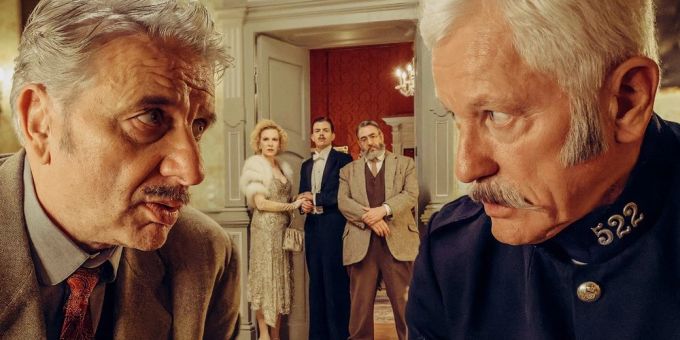 The new "crime scene" case went down on Boxing Day in terms of quotas. Only 4.09 million viewers wanted to see "Tatort: ​​Mord unter Misteln" with Udo Wachtveitl (64) and Miroslav Nemec (68). The detective dinner excursion of the Munich investigators is thus the "crime scene" with the weakest coverage of the year.
According to "DWDL", it is even the worst rate that a new "crime scene" has achieved since it was recorded by the media service – i.e. since 2006. The thrillers that the first broadcast every year on December 26 are doing in comparison regular Sunday appointments are traditionally difficult. But it was never as bad as this time, although the Munich inspectors Batic and Leitmayr are actually crowd favorites.
"Traumschiff" is the winner of the day
The "crime scene" is the loser, the "dream ship" the winner of Boxing Day. The TV cruise ship's Maldives excursion attracted 5.71 million people. Not a sensational success for ZDF either, but a solid value that maintains the level of the previous year. In 2022, the ARD competition from the "crime scene" was stronger with 6.72 million viewers.
Sat.1 tried "The Ice Queen". 1.92 million tuned in to the Disney hit. RTL and ProSieben sent shows into the running. The "Christmas Gambling Special" from "Wer mit Millionär?" got 2.92 million for RTL. "The duel around the world – Team Joko against Team Klaas" scored 0.84 million for ProSieben.
More on the subject:
ProSieben Disney Sat.1 murder ARD ZDF RTL crime scene crime

Source-news.google.com