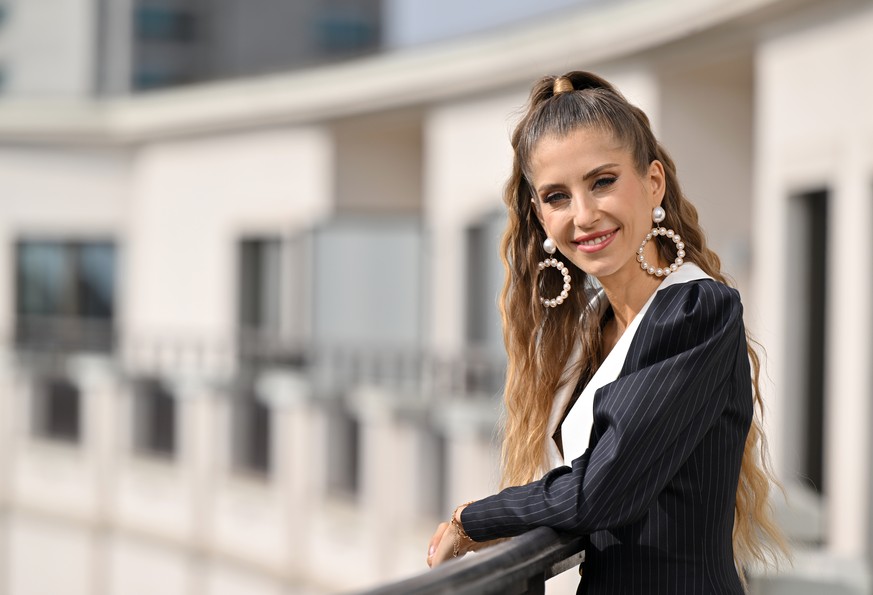 Polarized a lot: Cathy HummelsImage: dpa / Peter Kneffel
Cathy Hummels is causing a stir with her latest Instagram post. The influencer usually provides new input for her almost 680,000 followers with appetizing food content, fashion pictures or her son Ludwig. In yesterday's picture, however, the focus was on something completely different. With flowing hair, Cathy poses casually on a balcony. catches the eye: Her nipples are clearly visible under the pink shirt. Because the best-selling author doesn't wear a bra and lets everyone know. The 34-year-old clarifies in the caption:
"I don't like bras. I'm a woman and I'm proud".
Cathy Hummels: Support from her fans
Celebrated by her followers, the wife of professional kicker Mats Hummels received a lot of praise for the picture. "I think it's great. PS: I don't like bras either", "Traumhaft" and "Free the Nipple" are just two of the countless comments under the post. Maybe because Cathy obviously feels comfortable in her body.
The influencer is not always so strongly supported on the net. Because hardly any other celebrity polarizes as much as the 34-year-old. Many of her fans have often worried about the petite figure of the influencer. She goes into this topic in depth in her book "My Detour to Happiness: Be Courageous, Real and Unique", which was published in 2020. In addition to the balancing act between motherhood and the limelight, she also discusses her struggle with depression and an eating disorder in the bestseller. She describes her book as an appeal to women: "Be brave, real and unique".
Posting with an important appeal
That's exactly what her nipple picture is all about. Cathy teases a new project she is working on under the hashtags #womensupportingwomen and #womenempowerment. She herself calls it something very special, "something I've been wanting to do for a few years. A body and soul retreat for women". So a kind of conference for women, which should serve to relax and withdraw.
That sounds very good, think many of Cathy's followers and so the first interested parties are already cavorting under the picture. Comments like "Great, sounds good" and "I'm already looking forward to it – I'm excited" can be read almost like registrations for the retreat.
(ckh)
Source-www.watson.de