Estiwar G. as the self-styled ñero of the program calls himself, he had the right to put together his own team for a collective field challenge consisting of preparing a series of hamburgers.
The paradox was that did not use the proper name of any of his companions to refer to them when he was choosing them one by one.
However, it all started with Claudia Bahamon, presenter of the contest who, because she was dressed in a purple suit, was affectionately called by the man as "my beet"
In fact, he explained in a very particular way why he called it that: "This lion is flirting with the best little hairs on television."
Later, he began selecting for his group the experienced actor Ramiro Menéses, to which he said: "I'm going with Ramiriquí."
Later, the troubadour Marco Giraldo, better known as 'Corozo', called it like this: "We need the good attitude of Coroto".
meanwhile to Isabella Santiago, Trans model from Venezuela, he only told her "isa" and clarified that he chose her to be "reconcile" with Ramiro Meneses because both maintain marked differences.
Meanwhile, the humorist from Antioquia Mauricio Arias called him by his usual nickname: 'Boy', but he assigned it a peculiar characteristic: "He looks like a baker."
However, the team led by Estiwar G was not powerful enough to take the victory, since the day's victory went to the group commanded by actress Aída Morales.
Read Also
The nicknames Estwiar G put on 'Masterchef'
Here is his entire group: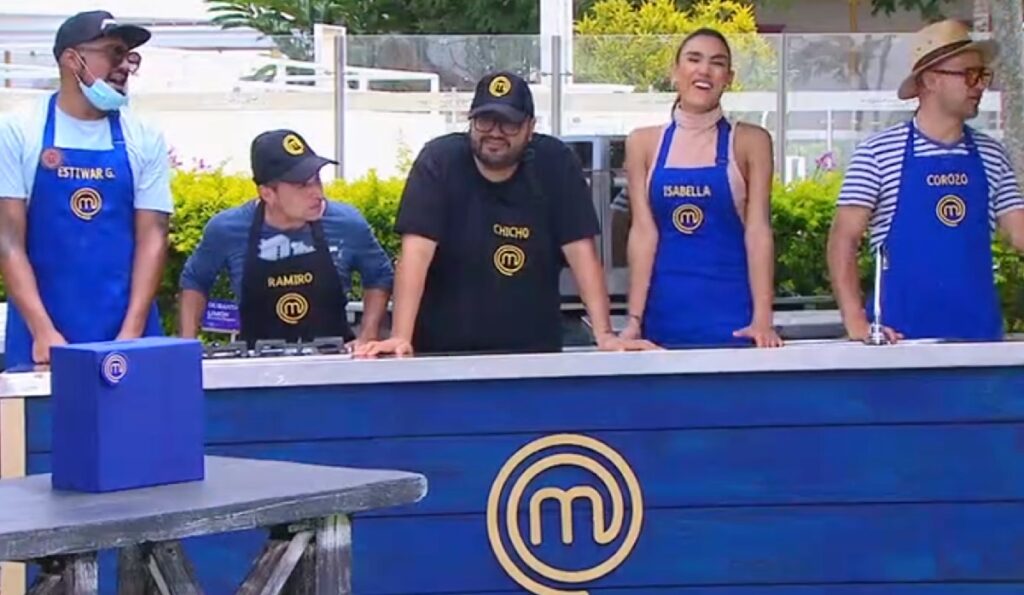 Source-www.pulzo.com