Last ripcord in the dispute
Johnny Depp and Amber Heard had an escalation code word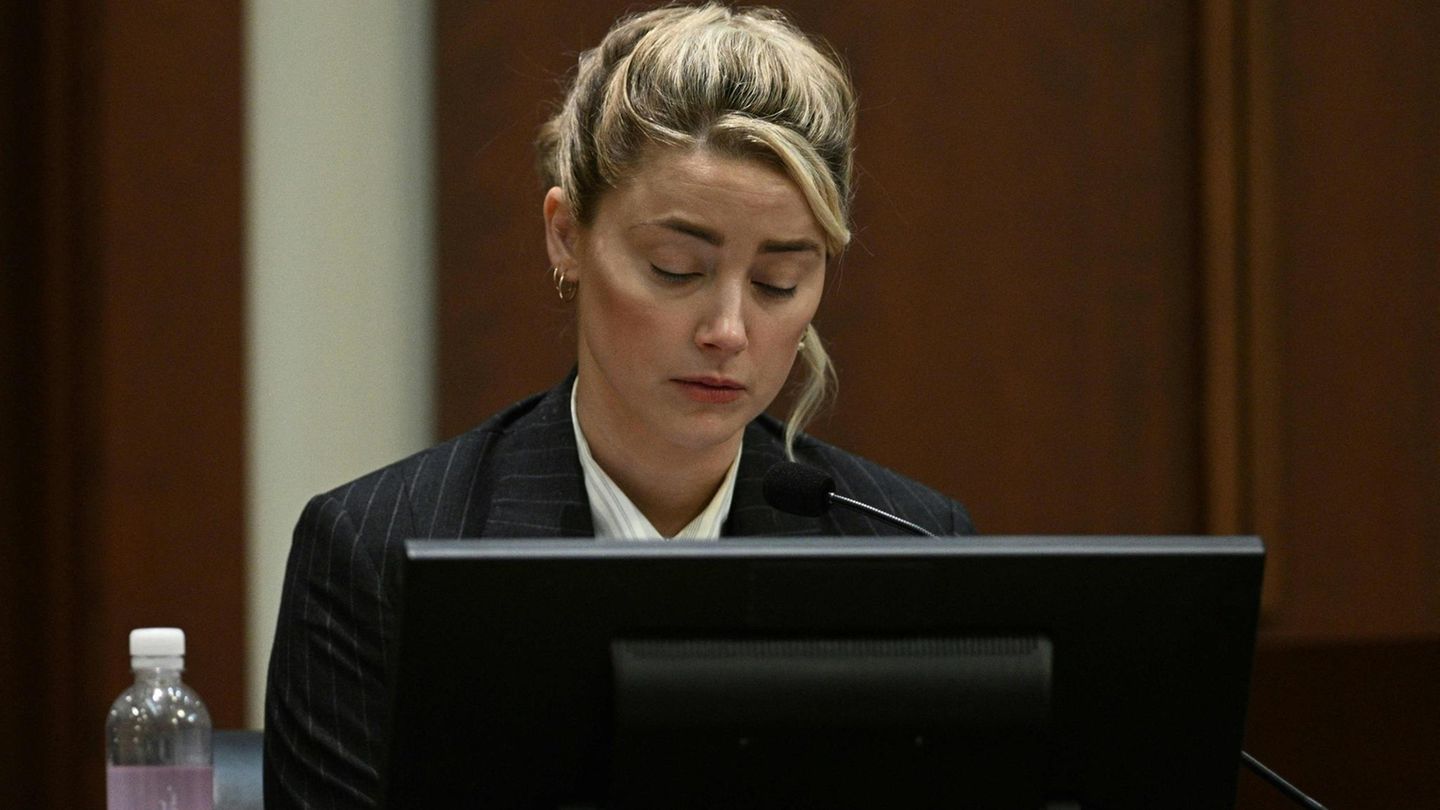 Johnny Depp and his ex-wife Amber Heard are back in court after a week-long hiatus. It was revealed on Monday that the couple used an escalation code word.
In the marriage of Johnny Depp and Amber Heard there was a lot of explosives, which the public has noticed at least since the current trial for defamation. Johnny Depp is suing his ex-wife Amber Heard for $50 million. The reason: In an interview from 2019, she gave the impression that he was a woman beater. With the legal process, the 58-year-old wants to restore his reputation. In the course of the hearings, disturbing marriage details come to light.
On Monday, Amber Heard sat on the witness stand and was initially questioned further by her lawyer. Then the cross-examination began by a lawyer for her ex.
Depp and Heard's code word was "couch"

The jury was played a tape of Amber Heard repeatedly saying the word "couch" in an argument with Johnny Depp. Her lawyer then asked the actress: "Could you please explain to the jury what you meant by that?"
The 36-year-old then explained: "Yes, 'couch' is a word that we had identified as a safety word. A kind of code word, if either of us said that in an argument, then that was the end of the argument. We had to then all verbal weapons are laid down. It meant something like 'I don't want to fight anymore, you've won, let's stop fighting.' That was the meaning of the word you heard on the tape."
Johnny Depp: "You're not my mother"

It is not known whether the pronunciation of the escalation code word at the time was able to end the dispute. The couple accuse each other of many physical assaults in their marriage from 2015 to 2017. A second tape recording was also played to those present on Monday. A disagreement was heard, with Depp yelling at Heard: "Shut up, you're not my teacher and you're not my mother." Heard is said to have flinched when she heard Depp scream on the recording. She said of the recording, "Nothing I did calmed him down. I never knew what version of Johnny I was dealing with. His alcohol and drug use dictated his behavior."
ckl
Source-www.stern.de