During an interview on the 'BFFs with Dave Portnoy and Josh Richards' podcast, the 'How I Met Your Father' star participated in a word association game in which he gave his opinion about various child stars, including the singer Drake Bell.
Josh Peck, 35, could only say of his former partner: "He's fine. I wish him well".
Peck admitted that he hasn't been friends with Bell since the show ended, so they've had some run-ins.
"I married my wife in a small ceremony attended only by people very close to us. I thought the secret that Drake and I had no contact after doing the wonderful show would take to my grave. Nobody needed to know that for 10 years we had no contact. So I didn't invite him to my wedding," Peck revealed.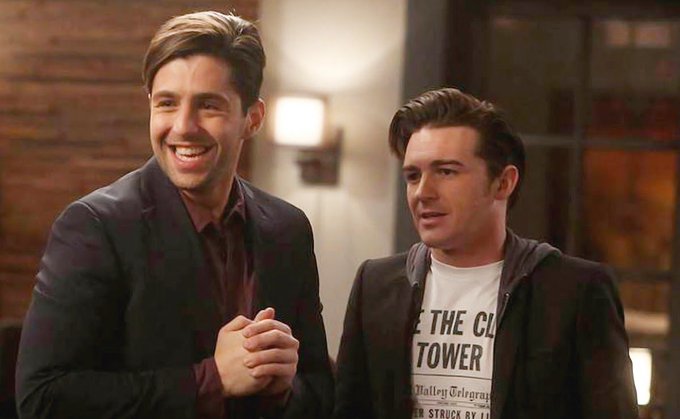 However, Drake Bell took his ex-partner's decision the wrong way and sent him several messages on the wedding night "cursing him".
"It was crazy because it was like, 'Brother, we haven't worked together in a long time. We were 16 years old. I'm so sorry he's 31 now and has lost your number,'" Peck said.
The actor recalled how Bell turned to the Internet to reveal their distance.
"He wrote some tweets that immediately triggered a lot of reactions. Then he went on a media tour and gave a 'heartbroken' speech that just wasn't true," added Peck.
Months later, Peck accosted Bell when they ran into each other at the 2017 Video Music Awards.
"I remember we were in the [MTV] Video Music Awards, I saw him there and he saw me. I went up to him and asked him to apologize to my wife. He approached her and offered a five-minute apology."
Peck, who posted a photo of the two embracing at the event, said that was "pretty much" the last time he spoke to Bell.
"'Drake Josh' is something I will always be proud of. I want to like the guy my name is attached to forever, but unfortunately I don't."
Source-lapagina.com.sv