The singer with Puerto Rican and Spanish roots will perform in El Salvador this February 18 at the complex next to the Cuscatlán Stadium
The artist, with a Spanish father and a Puerto Rican mother, Kany García, is a celebrity in Latin America and the United States, and now she intends to conquer the Spanish public with her vindictive music, catchy ballads and tropical rhythms.
The winner of six Grammy awards will visit El Salvador on February 18, a visit that she herself announced on her social networks.
It may interest you: Are you ready? Danny Ocean returns to El Salvador in 2023
Among the countries that he will visit in 2023 is also Spain, where last year he hung the full poster in a series of concerts.
Within the framework of this new journey through the land of his ancestors, García spoke with EFE about his prospects for this year, which promises many successes.
"There are always nerves to know if people will go to buy tickets for a concert, that's why the 'sold out' (everything sold) in Spain was super comforting and I really want to go back," explains the author of Latin pop hits such as 'It hurts less', 'Someone', 'Agüita e coco', 'I confess', 'It's me' or 'Forever'.
Kany García remembers that the first concert she gave last year in Seville (Spain) was "key" to discover the language, tastes and preferences of the Spanish public, very different from the Latin one. For this reason, although the repertoire is almost always the same in all the countries she visits, she tries to adapt the type of show to the particularities of each one.
Read also: Manuel Turizo is dropped in El Salvador with his 2000 Tour
In Colombia, for example, he goes on stage and can barely speak to the audience, since there is such a level of "passion and delivery" that all he wants is for him to perform "one song after another."
The Spaniards, on the other hand, "want you to talk to them, to tell them, it is an audience that is hungry to listen", and that, which "wonders" Kany García, requires all prior preparation.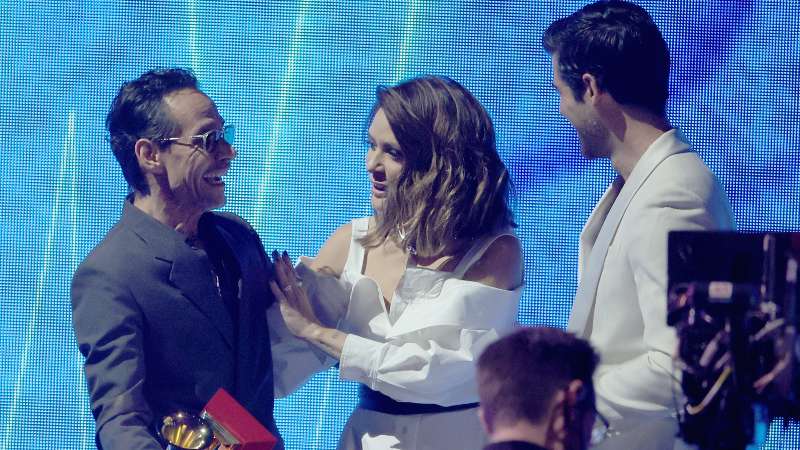 "El amor que derecemos", the artist's eighth studio album, is a fusion of ballads, pop music and danceable songs that includes duets with the Spaniards Alejandro Sanz and Rozalén, two "friends" with whom she sings 'Muero' and ' Just in time'.
The winner of six Latin Grammys has previously collaborated with Spanish singers such as Dani Martín, Leiva, Melendi or Vanesa Martín, and acknowledges that she "would love to work at some point" with others like Aitana or Macaco, who "are doing incredibly wonderful things".
See also: Confirmed! The band Mago de Oz will give a concert in El Salvador
Of his latest album, he assures that it is "the least intimate and personal", since he has composed it with other people, although it is the project in which he has dared to give his own opinions the most.
"It is an album that is deeply rooted in how I see my music at the moment, very close to what I want to offer as a proposal. I feel it as an album that is very mine," says García.
"The love we deserve" includes slow songs and other "very Latin" ones, but also "social justice" songs, the hallmark of Kany García, a benchmark for feminism and the LGTBI collective.
And it is that the artist, who was married to a man, made public her relationship with her personal trainer and current wife, Jocelyn Trochez, seven years ago. She was one of the first female public figures in Latin America to come out of the closet.
Find out: Maite Perroni reveals how 'RBD' managed to return to the stage after 15 years of attempts
Kany García has another peculiar personal story: she is the daughter of Antonio García, a Spanish priest who hung up his habits when he fell in love with Shela de Jesús -Kany's mother- in Puerto Rico. They were together for 47 years, until the death of the former priest in 2017.
The singer and guitarist recalls that her father "was very clear" that he wanted his children to feel that they were "50 percent Spanish and 50 percent Puerto Rican." "Since we were children we came to visit Spain, it is part of my culture and I have family here. I feel it as a very mine country", she affirms.
For this reason, because "for an artist there is nothing more satisfying than being successful in his own country", Spain is his pending subject. The next goal for him to achieve.
RETURN TO THE HOME PAGE
Source-news.google.com